Ukraine ousted from top 3 suppliers of poultry meat to EU
Poultry meat export from Ukraine to the EU plunged by 90% in the period January-February 2021.
Under the data of the European Commission, Ukraine supplied 1.332 thou. t of poultry meat vs. 13.283 thou. t in the prior-year period.
With lower exports, Ukraine lost its position in the TOP 3 poultry meat exporters to the EU countries. Brazil is the key supplier in the reporting period, Thailand and China following.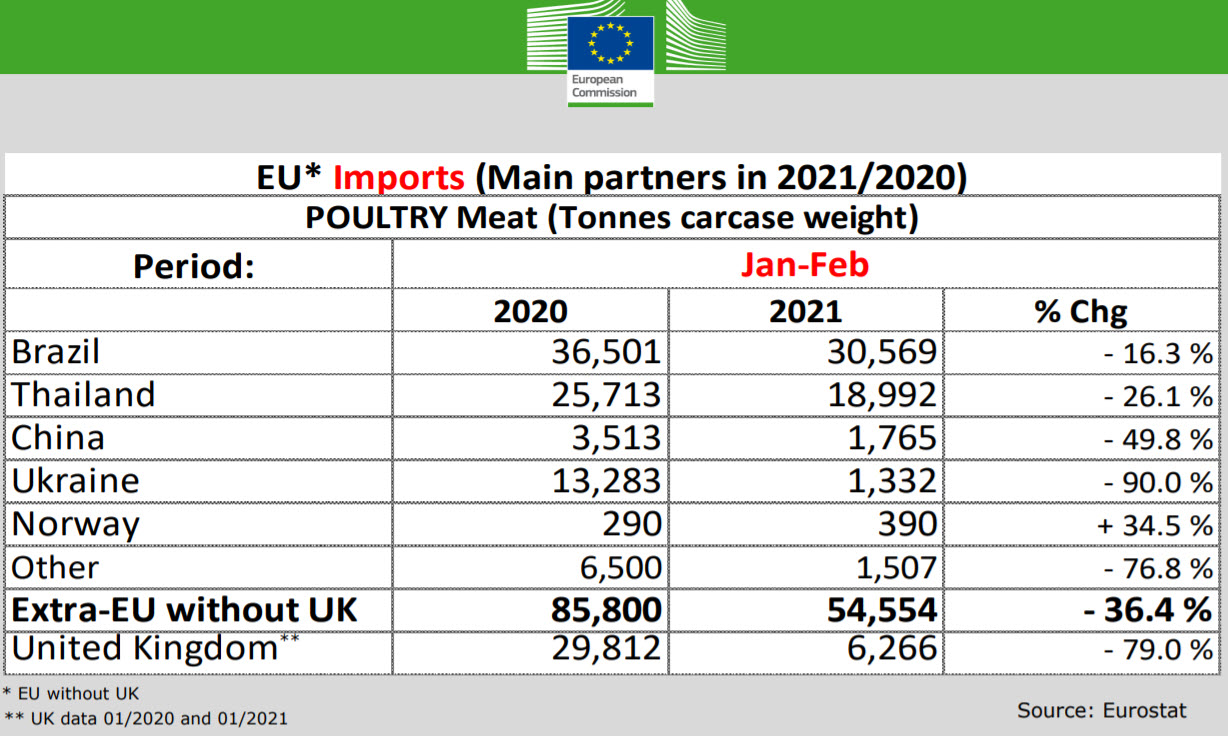 The EU cut poultry meat imports by 36.4% to 54.55 thou. t (Jan-Feb 2020: 85.8 thou. t).
Previously reported that Ukraine's largest poultry meat producer, MHP, made the first export supply to the UK. In 2020, the company accounted for 90.9% of the total shipment of poultry products from Ukraine.