Farmland sale transactions number increased to 665 by July 14
As of 14 July, the number of land sale transactions in Ukraine came to 665, the Agrarian Ministry reports. The area of land under registered transactions is 774 ha.
The highest number of land sale transactions in regions as of July 14:
Poltava: 86

Kyiv: 77

Vinnytsya: 66
Largest farmland volume sold in regions:
Poltava: 154 ha

Kharkiv: 119.2 ha

Dnipropetrovsk: 72.7 ha

Vinnytsya: 52.2 ha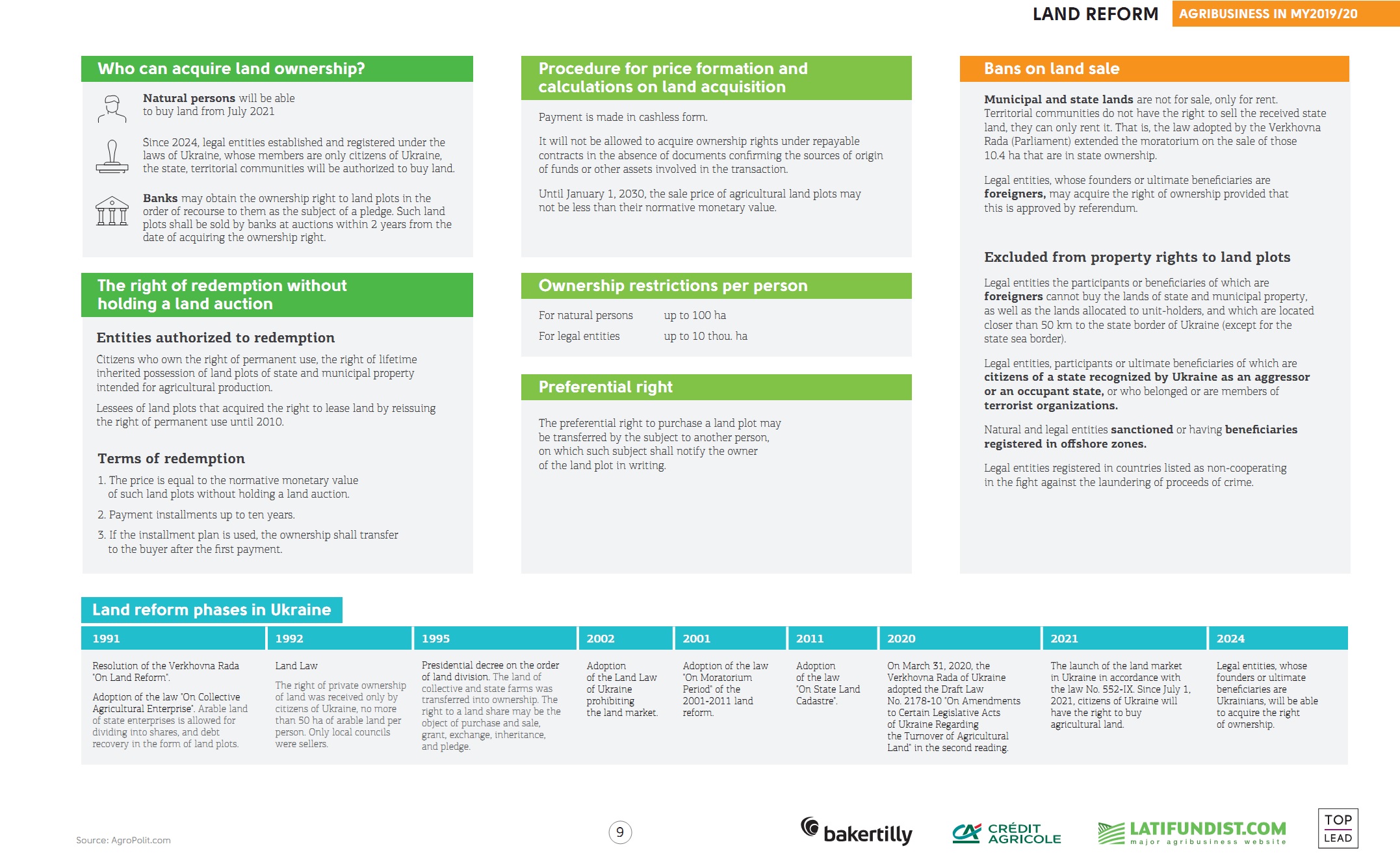 A total of 3,534 applications for access to the State Service of Ukraine for Geodesy, Cartography and Cadastre (StateGeoCadastre) were received from notaries, of which 3,319 were approved, 173 are pending and 450 were rejected.
The StateGeocadastre projected the cost of farmland in Ukraine upon land market opening with the highest being traded in Cherkasy region and the lowest in Chernihiv.