UAE's share in egg export from Ukraine came to 38% in 1H 2021
In January-June 2021, birds' eggs export shipment from Ukraine made up 23.35 thou. t, the data of the State Customs Service show.
The dollar value worth of eggs exported is USD 24.96 mln.
Key export markets for Ukrainian eggs in the reporting period:
U.A.E.: USD 9.44 mln, 8.83 thou. t, 37.83% of the total

Latvia: USD 6.65 mln, 6.22 thou. t, 26.63%

Israel: USD 1.8 mln, 1.69 thou. t, 7.24%

other: USD 7.06 mln, 6.6 thou. t, 28.29%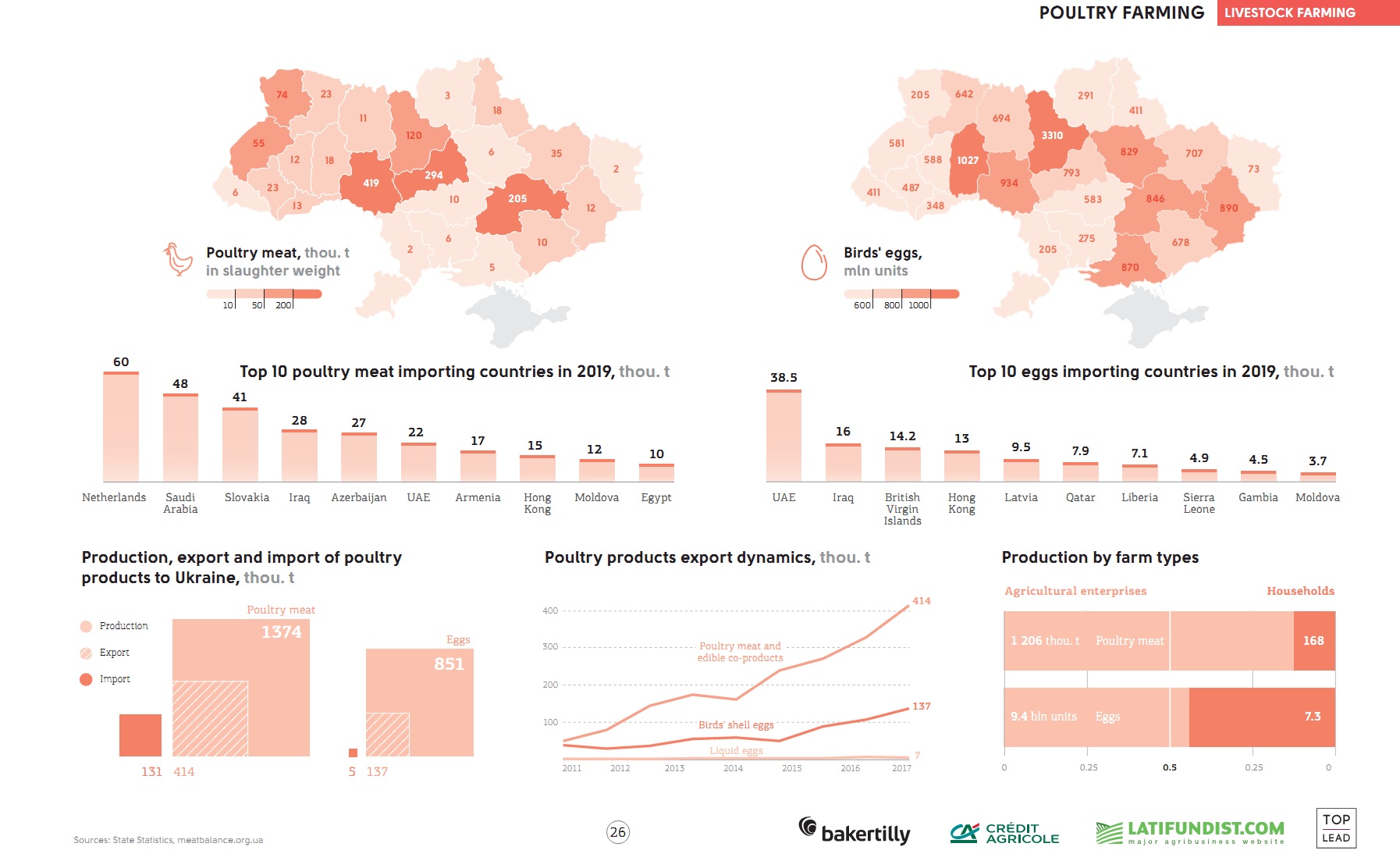 Eggs export shipment from Ukraine in 2020 was 22% lower YoY.
Previously reported that Liberia authorized Ukrainian poultry and products producers for export to the country.