Illichivsk Oil and Fat Plant declared bankrupt by court
On 7 October, the Odesa Region Economic Court declared bankrupt Illichivsk Oil and Fat Plant and initiated the liquidation procedure, Finbalance writes with reference to the Unified State Register of Court Decisions.
According to the court materials, the liquidator of Delta Bank declared more than UAH 1.6 bln in creditors' claims to the company.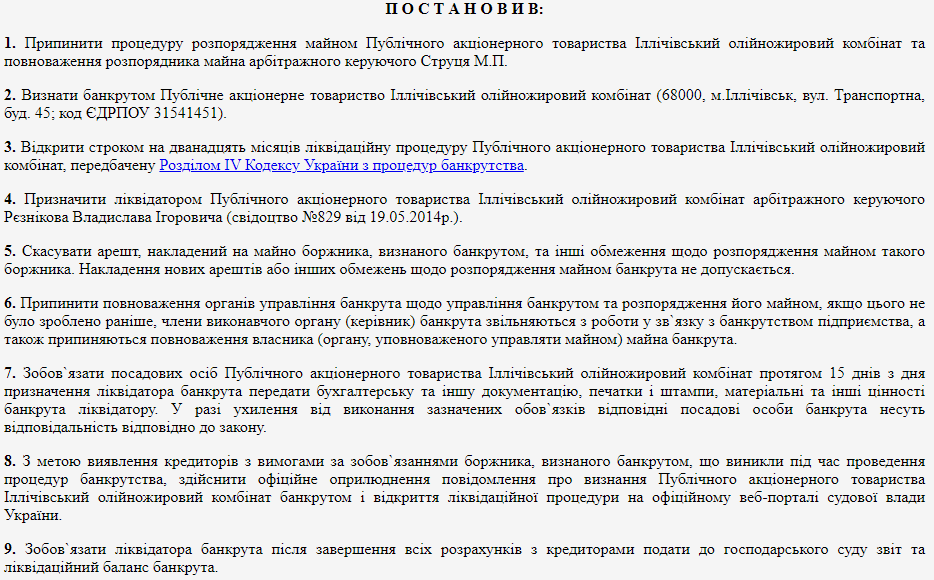 The claim rights to Illichivsk Oil and Fat Plant were part of the UAH 5 bln pool of Delta Bank, which the Deposit Guarantee Fund (DGF) auctioned in June 2019 (part of the assets are pledged by the National Bank of Ukraine (NBU) and Ukreximbank).
Financial Company Sky owned by Andrei Verevskiy, Chairman of the Board of Directors of Kernel, won the auction with an offer of UAH 182.5 mln.
In late November 2020, FC Sky won UAH 5 bln Delta Bank's assets suit.