CFG harvests corn higher than expected, sunflower yields below last year's
Continental Farmers Group (CFG), a subsidiary of Saudi Arabia's SALIC in Ukraine, is completing the late crops harvesting campaign 2021. As reported by the company, sunflower was 100% harvested on 37 thou. ha, soybean on 27.9 thou. ha. Corn campaign in CFG's fields is in progress. It covers 31.8 thou. ha in 2021 (2020: 21.8 thou. ha).
Potato harvesting was finalized on 1.8 thou. ha (2020: 1.6 thou. ha).
"We are completing the current harvesting campaign of late grains and oilseeds with excellent results, significantly exceeding our expectations. We've got a good yield of soybeans — 3.48 t/ha and corn — 10.47 t/ha, sunflower yielded slightly lower than last year — 3.18 t/ha," comments Vitaliy Stavniychuk, CFG's operational director.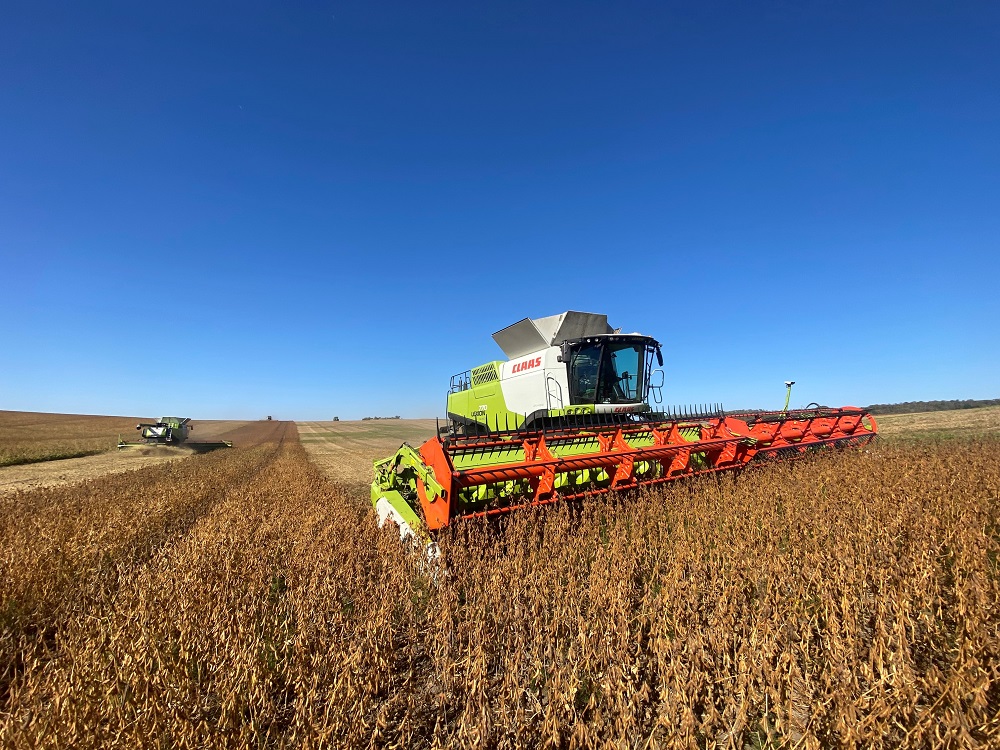 CFG harvested potato varieties for chips production (crisp varieties) at 37.9 t/ha, seed varieties at 35.9 t/ha, ware varieties at 43.3 t/ha.
Earlier in the current production season, CFG completed early grains harvesting in due course. Early crops covered 89.2 thou. ha. Their actual yield also exceeded the planned indicators. In total, Continental Farmers Group will harvest grain, oilseed and industrial crops on 188.2 thou. ha in 2021. Their bulk yield as of 15 November stood at 948.9 thou. t.
Previously reported that CFG plans to increase its storage capacity to 600 thou. t. This investment is necessitated by the rising yields of crops.