Continental Farmers Group projected spring crops planted, sunflower and corn 90% emerged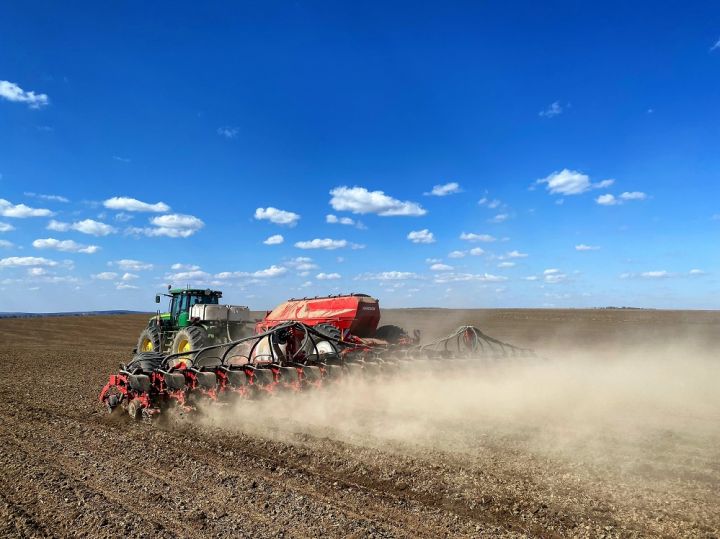 Continental Farmers Group planting spring crops in Ukraine. Spring 2022
Photo by: Контінентал Фармерз Груп / CFG
Continental Farmers Group (CFG) has completed spring crops planting in 100 thou. ha. The company's cropping plan includes grains, oilseeds and industrial crops.
For the country's 2022 crop, CFG planted its traditional crops: soybean, sunflower and corn. Having considered the current situation in Ukraine, the company's management resolved to change the cropping plan and add strategically important crops for the country's food security — buckwheat and sugar beet.
"Sufficient stocks of seed material and plant protection products allowed us to start planting in time and ensured the sowing campaign continuity. The team did its work perfectly. We completed the fieldwork as scheduled. The crops are in good condition. The emergence of sunflower and corn is 90%. Soybean is also emerging well," comments Vitaliy Stavniychuk, CFG's operational director.
With the completion of spring plantings, CFG plans to start the next, vital phase in crop production — the application of PPPs.
Previously CFG reported the completion of the potato planting campaign.