Agritechnica Innovation Awards 2022 winners announced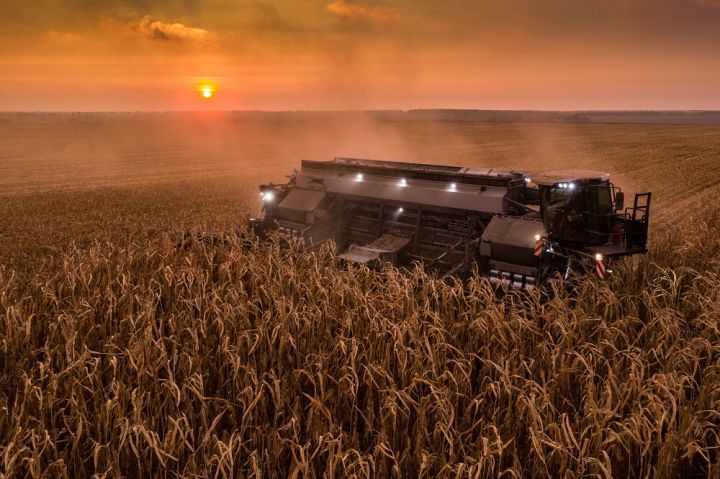 The NEXAT carrier vehicle harvesting corn
Photo by: https://www.agritechnica.com/en/presse/fotos/innovation-award-2022
The German Agricultural Society (Deutsche Landwirtschafts-Gesellschaft, DLG) has announced the winners of the Agritechnica Innovation Awards.
Reportedly, 164 applications were submitted. One gold and 16 silver award winners have been announced today.
NEXAT won the gold award of the Agritechnica Innovation Awards. It is a carrier vehicle that can be used for all crop production work, from tillage and sowing to crop protection and harvesting.
Silver awards were awarded to:
ExactUnload / intelligent automatic unloading system for unloading according to distance (GX) by Maschinenfabrik Bernard Krone GmbH & Co. KG
Agro ContiSeal agricultural tyres by Continental AG
Terranimo soil compaction risk display on the terminal by CLAAS KgaA mbH
Automatic dust extraction system by AGCO GmbH - Fendt
Müthing CoverSeeder intercrop sowing system by Müthing GmbH & Co. KG Soest
TerraService for calculating the navigability of arable land by RAUCH Landmaschinenfabrik GmbH
DirectInject system – fast, flexible and needs-based dosing of crop protection agents by AMAZONEN-WERKE H. Dreyer SE & Co. KG
Photoheyler weed control system by Planungsbüro Heinrich
DL 66 Pro irrigation machine by Fasterholt Maskinfabrik A/S, Denmark
OptiSpread Automation System chopped material distribution system with direct measurement technology by CNH Industrial Deutschland GmbH NEW HOLLAND
CEMOS AUTO HEADER control system by CLAAS KgaA mbH
Big Baler Automation system by CNH Industrial Deutschland GmbH NEW HOLLAND
RoboVeg Robotti – autonomous robot for selective broccoli harvesting by Agro Intelligence ApS, Denmark
RSM Ok ID attention assist system by Rostselmash, Russia
Compaction Prevention System (CPS) that shows the current compaction risk for a field by Agtech 2030, Sweden
SIS REMOTE integrated control system for remotely controlling autonomous agricultural machinery by Reichhardt GmbH Steuerungstechnik
The international exhibition Agritechnica 2022 will be held from 27 February to 5 March 2022 in Hanover, Germany.