Sunflower prevails in oilseeds production, mineral fertilizer prices boost soybean plantings in Ukraine
In the 2022 growing season, sunflower will dominate oilseeds production in Ukraine while other crops cultivation is expected to be revised, UkrAgroConsult oilseeds market analyst Svetlana Kupreeva says.
She marks that increased mineral fertilizer prices should favour soybeans plantings at the previous year's level and even trigger their expansion.
"Under such circumstances, companies practising long-term planning will opt for soybeans as a good pre-crop and cost-efficient one," she added.
The current 2021/22, according to Svetlana Kupreeva, will be marked by high prices for oilseeds, which will encourage their cultivation, although it is traditionally the profitability of crops that will be the main factor, with some pros and cons.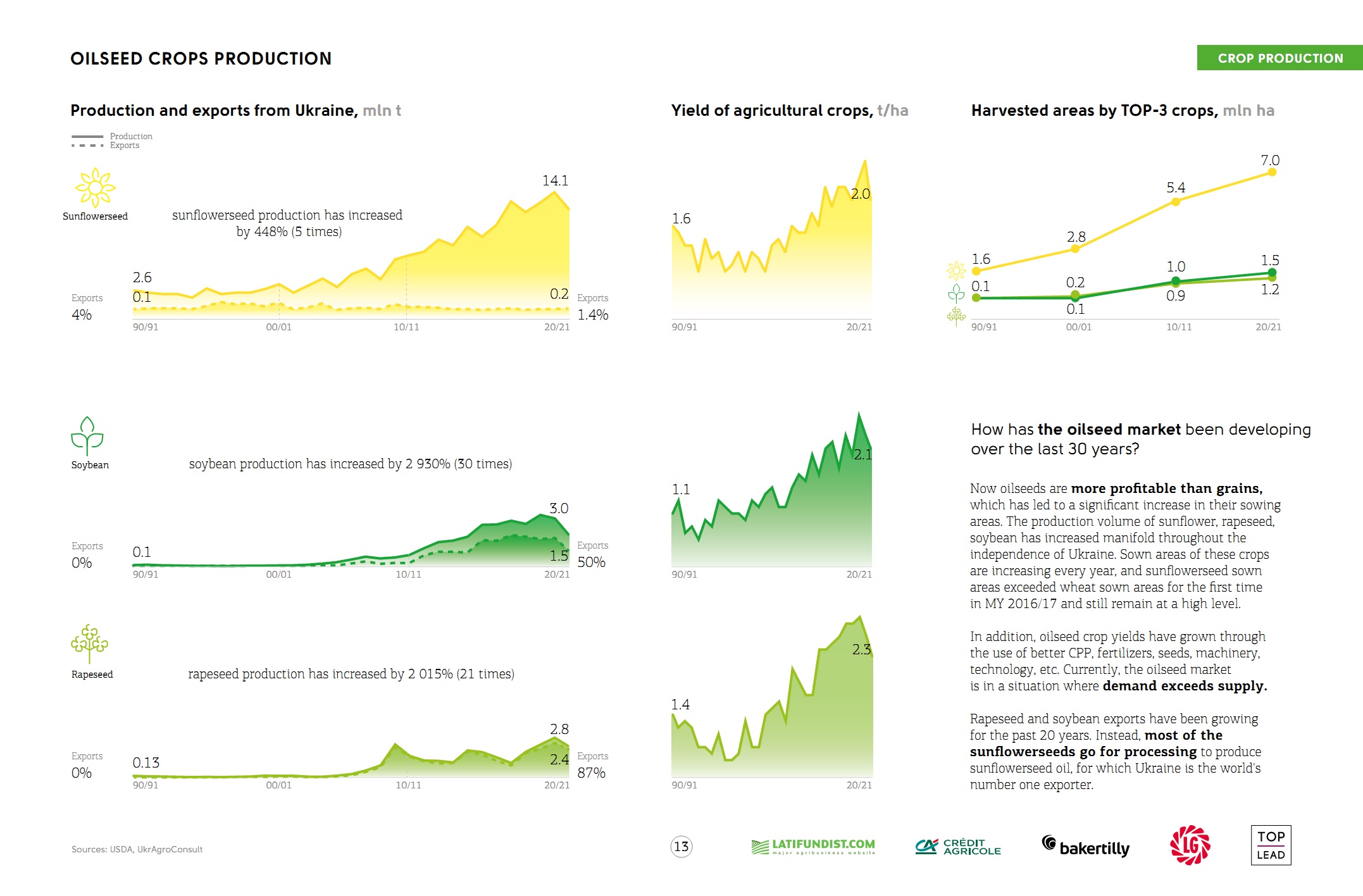 The negative world balances of rapeseed together with other supportive factors, incl. prices for palm oil, crude oil, during the current season brought prices to the record level. The Ukrainian export-oriented market has traditionally followed global trade trends and also posted highs.
"However, there is a chance that the global rapeseed output recovers in the coming season, which is a significant risk for Ukrainian producers as it will adjust the prices accordingly," Svetlana Kupreeva notes.
Sunflower producers are likely to hold back sunflower sales in the second half of 2021/22 as they will count on higher prices.
Related: