India's demand for Ukrainian sunflower oil warms up: traders
Demand for sunflower oil has improved in India due to favourable discounts compared to other vegetable oils including palm and soybean oils. Traders say buying activity has picked up in the market, Agricensus writes.
According to Agricensus, the average premium in March sunflower oil futures on CIF India compared to soybean oil is estimated at around USD 100 a ton. While the average premium for sunflower oil on CIF India over palm oil is estimated at around USD 70 a ton for March loading.
"Sunflower oil is currently the most cost-competitive. The demand for sunoil is constantly picking up, mainly due to persistent price rise," says Indian broker Kumar Bromex.
The latest shipment data suggests that about 120,000 t of sunflower oil from the Black Sea region was sent to India in late January, and another 162,000 t in February.
This is the most significant volume of sunflower oil exports shipped from the Black Sea region to India, according to the State Customs Service of Ukraine. In total, sunflower oil exports since December 2021 have reached about 291,000 t.
Ukrainian sunflower oil prices in the Black Sea region started growing in response to increased demand from Indian buyers. Consequently, prices reached a four-month high last Friday, Feb. 18.
According to traders' reports, market participants are concerned about possible supply disruptions faced by Black Sea exporters due to the potential conflict in the region and are keeping a close eye on the latest developments.
Vegetable oils and fat products export from Ukraine in 12M 2021 is estimated at USD 8.56 bln.
The largest importers of Ukrainian sunflower oil in 2021:
the EU countries 32%

India 30.5%

China 15.3%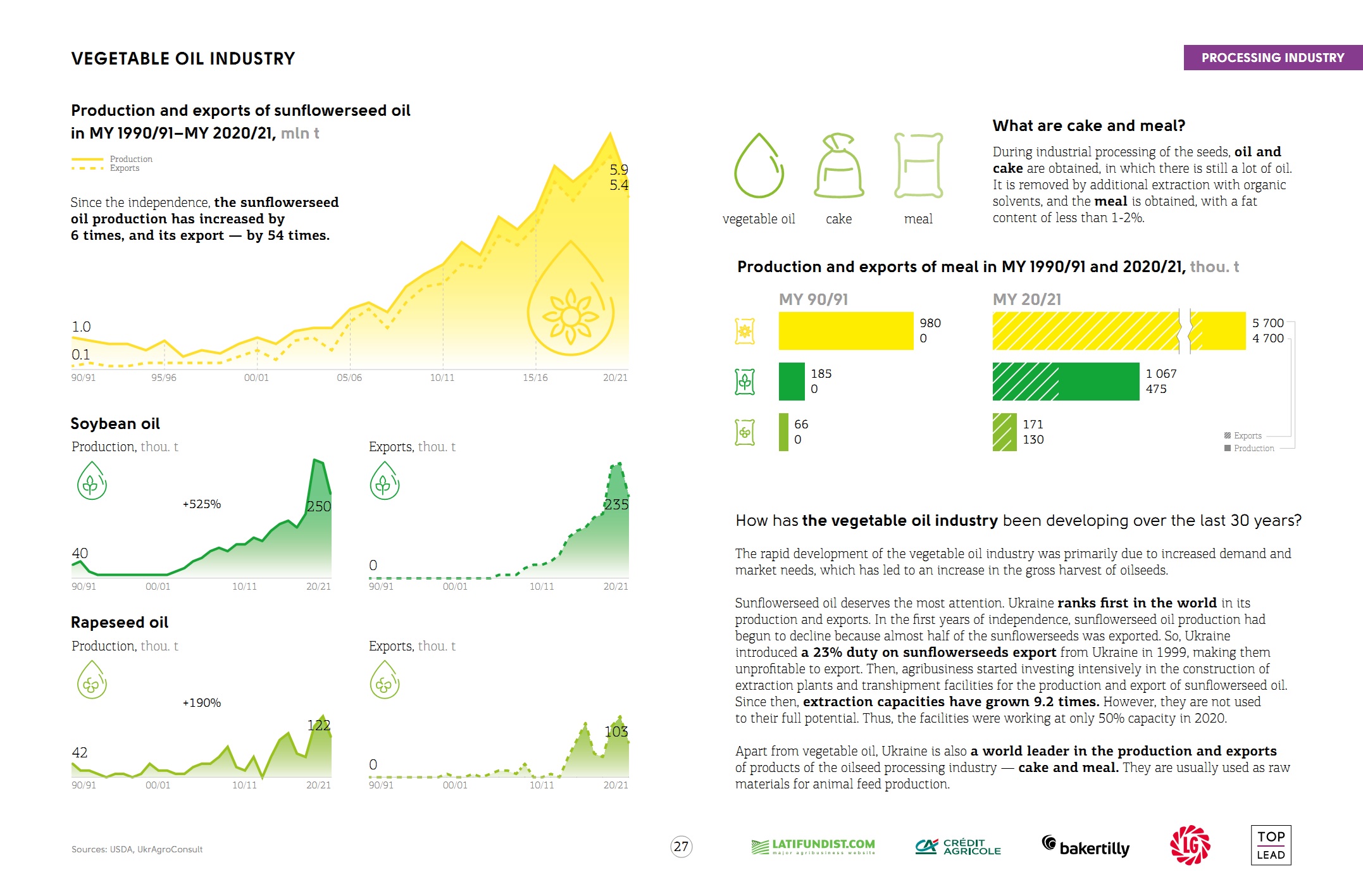 The Ukroilprom projection for sunflower oil output in Ukraine in 2021/22 is 24.1% up YoY, at over 7.2 mln t.
Crude sunflower oil production in Ukraine in 2020/21 totalled 4.7 mln t. Refined sunflower oil output by crushers in Ukraine made up 745.3 thou. t.
In late December, the Government of Ukraine imposed price regulation on sunflower oil having added it to the list of goods of significant social importance.
Related: