Active Agri Investor: Facts to Know about Misak Khidiryan's A.G.R. Group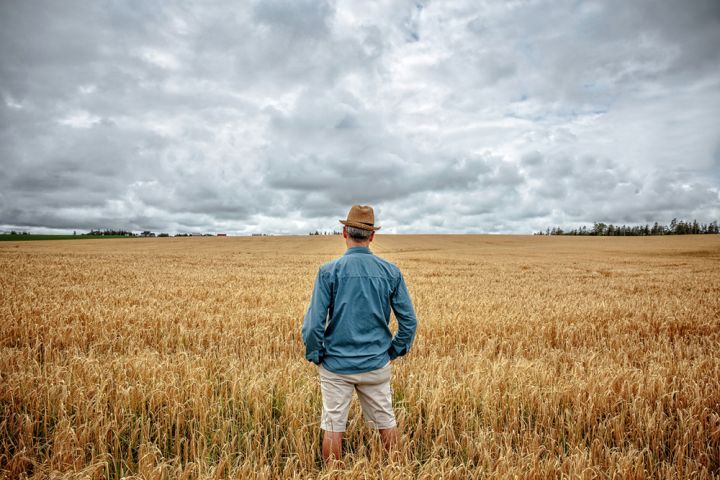 The establishment of A.G.R. Group and its development into agricultural holding, which now manages around 30 thou. ha, has taken three years only. Having staked on crop production, the company is also successfully developing dairy cattle breeding, horticulture and increasing grain storage capacity. Agroholding does not intend to rest on its laurels and plans to conduct an IPO to attract resources for further business development and expansion. Latifundist.com compiled the most interesting facts about one of the youngest, yet already noticeable, agricultural holdings on the agricultural map of Ukraine.
1. A path from a small farm to a solid middle-size business
The history of A.G.R. Group started in 2013 with a small farm in Poltava region. In November 2017, a Cyprus-based holding company AGR INVEST HOLDING LTD was established. The primary goal is to invest in Ukrainian agriculture.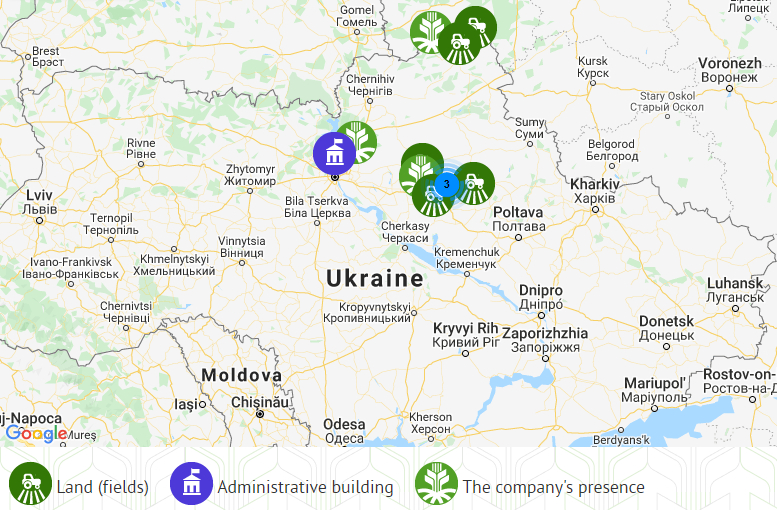 Today the company incorporates 19 agricultural enterprises located in Kyiv, Chernihiv, Poltava and Sumy regions. The holding specializes in crop production, dairy cattle breeding, horticulture, grain storage. A.G.R. Group employs 700 people.
2. The owner and investor
Misak Khidiryan is the holding's founder, owner and president. Mr Khidirian is an Armenian entrepreneur and financier. In the period of 2004-16, he held different management positions in commercial banks. Since 2013, he has been practising as a lawyer.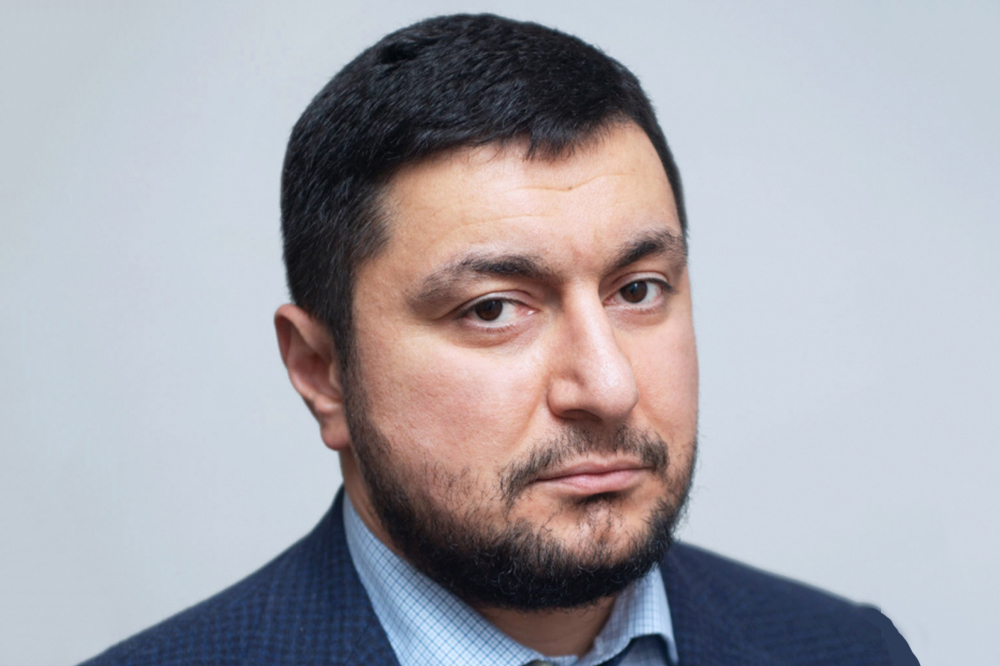 Misak Khidiryan started investing in Ukrainian agriculture in 2013. The president of the holding is not involved in operational activities but supervises strategic issues related to the acquisition of assets, new business areas, etc.
3. Landbank
A.G.R. Group has been annually increasing its landbank. In December 2018, the company acquired two enterprises, Semenivka Agro Plus and Agriline, in Chernihiv region, thus expanding the area of cultivated land to 25 thou. ha. As a result, the holding firmly positioned itself in the middle of Ukraine's TOP 100 Latifundists rating.
Today, the agricultural holding operates 28.8 thou. ha of farmland. And in the coming 5 years, the company plans to increase its landbank to 50 thou. ha.
4. Strategic crop production
In 2019, the bulk yield of crops in the company's production branches totalled 208.2 thou. t (177.4 thou. t of corn, 19.5 thou. t of soybean and 11.3 thou. t of feed crops) or 15% more YoY. Although, as Misak Khidiryan said, 2019 was a challenging year for all agricultural enterprises in Ukraine, and the agricultural holding was no exception. Crop production is the core business of the agricultural holding. The company is focused on corn and soybean production. A.G.R. Group sells the commodities produced in the foreign market.
"Insufficient precipitation and dry weather conditions were the factors that worked against us last year. A.G.R. Group's yield indicators speak to the fact that the future lies in the use of the brand new technologies and machinery, rational use of land resources and efficient organization of all production processes: from soil preparation and sowing to harvesting and transportation of a new crop," said Misak Khidiryan.
Last year corn yielded 8.9 t/ha, soybean 2.9 t/ha. For comparison, the average yield of corn in Ukraine is 7.1 t/ha, soybean 2.32 t/ha.
5. Profitable milk production
Many of agroholdings still consider cattle farms to be a social project for a company, having failed to make livestock farming profitable. Despite the fact that dairy farming is not a strategic area for A.G.R. Group, it is sustainably profitable. The company has three complexes (Lohvytsia Cluster in Poltava region) housing 1400 cattle, including 600 forage cows. The holding is not yet increasing the number of cattle but the productivity of dairy herd. In 2019, milk production in the holding companies improved by 13.9% YoY to 4.1 thou. t. And milk yield per cow went up by 8.6% to 20.1 kg.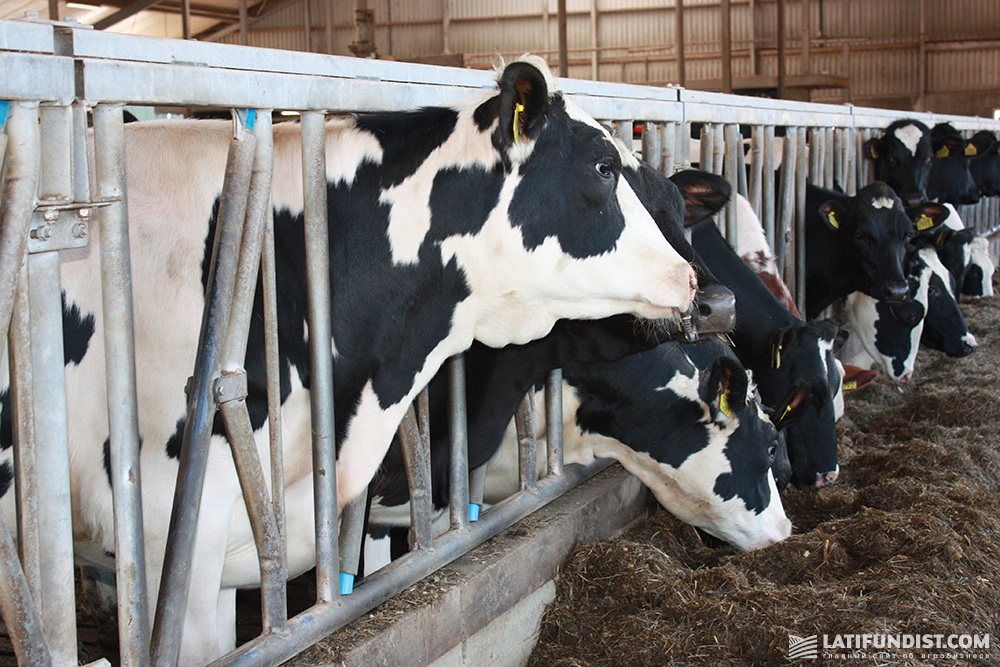 In the future, the company is set to buy Holstein heifers abroad and build a new dairy complex in Poltava region.
6. Horticulture potential
There are agricultural companies in Ukraine diversifying their business by opening themselves to new niche areas. Orchards will be one such for A.G.R. Group in the future. To develop this direction, elaborate orchard layout and select modern technologies in horticulture, A.G.R. Group brought in experts from the Netherlands. For laying an orchard, the company plans to buy Dutch and Canadian seedlings of cherries, pears, apples and quinces. Fruit production will be export-oriented.
7. IPO plans
In 2019 the company announced its plans to enter international loan markets. The idea is rather desperate, as Ukrainian companies are viewed today as highly risky on foreign capital markets. By the way, the last IPO of the Ukrainian company, associated with the agricultural market, was in 2013. However, A.G.R. Group is convinced that once the quarantine is eased and the land market is fully launched, Ukrainian companies' chances to enter the international stock markets will significantly improve.
A.G.R. Group intends to fully benefit from this window of opportunity. Preparing for IPO, the company has restructured the holding, received a positive audit opinion from KPMG and is currently implementing international corporate governance standards.
The agricultural holding plans to attract USD 40-50 mln to scale up its business and introduce new technologies.
8. Grain storage
The agricultural holding has at its disposal 55 thou. t storage facilities. In early summer 2020, the company will commission the first phase of a new elevator complex in the north of Sumy region in the town of Seredyna-Buda. The capacity of the first phase is 28 thou. t.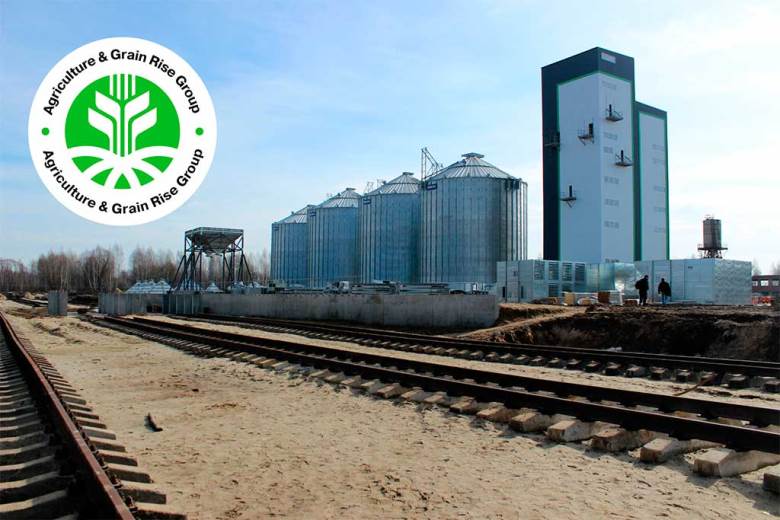 Within a few years, the company will commission all four phases of the project with a total capacity of 112 thou. t.