By Buying a Harvester, You Buy a Porsche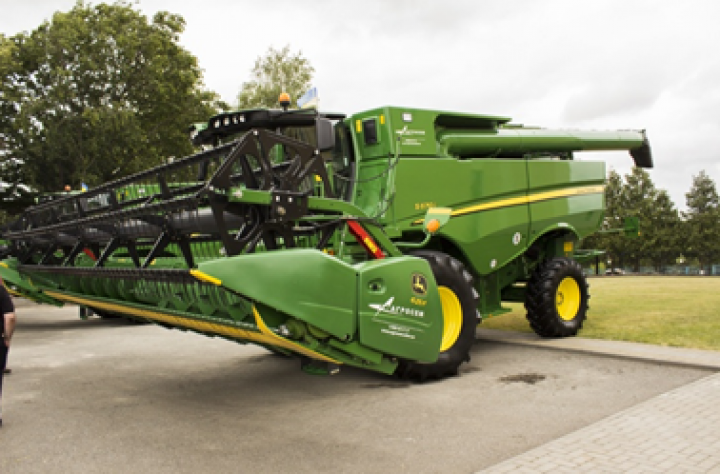 On July 7th, Agrosem, the official distributer of John Deere products in Western Ukraine organised an exciting gathering for both existing and potential clients. The event was held in the Skoriki village, Ternopil region. Its main purpose was to celebrate the official handover of the Series 8000 forage harvester, two tractors type 8335R and two combines S670i.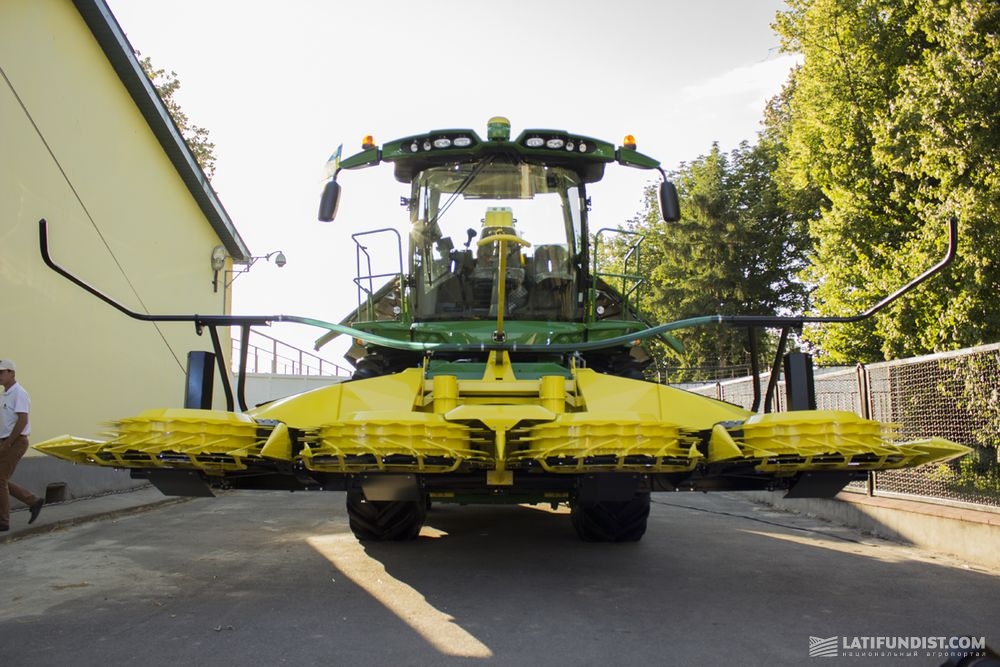 In Ukraine, as in other parts of the world, John Deere is a household name in the production of agricultural equipment and machines. From the early days of Ukraine's independence the company has been actively engaging with local farmers and agricultural companies. Ever since then, John Deere has expanded rapidly to become a market leader for farm equipment in the country. So what is the secret behind this success story? The answer couldn't be simpler. One of the key advantages for John Deere is the fact that they are able to sell their products though cooperation with some highly professional local distributors.
The presentation of farm equipment was done on the premises of the agricultural holding company Ukraine. This was followed by a lively performance of drummers and culminated with the official unveiling of the new forage harvester, which was among the first to be delivered to western Ukraine.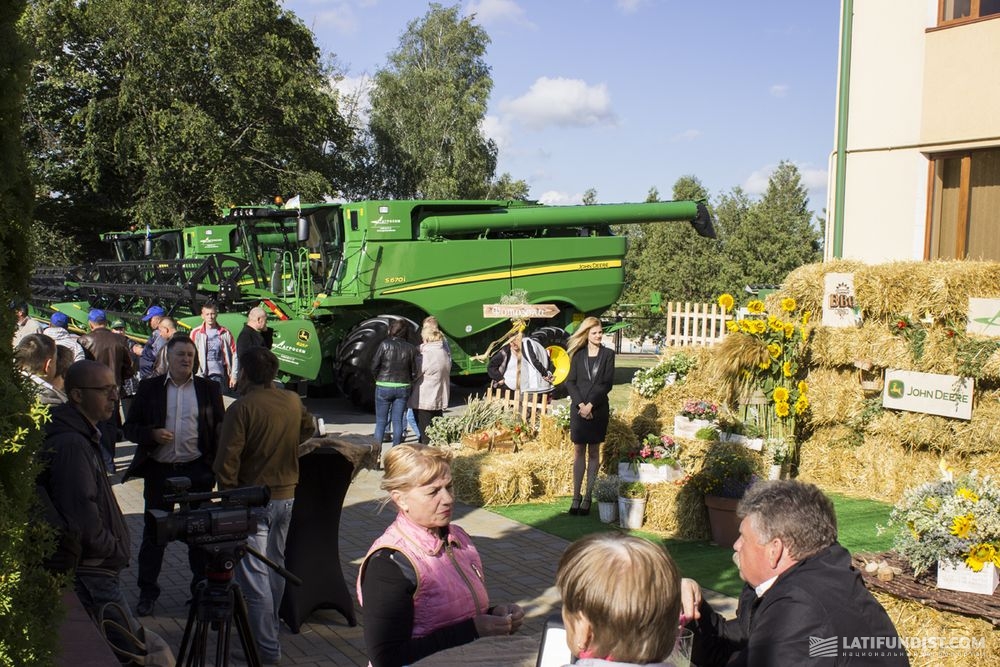 Mr. Oleksiy Kulik, the CEO of Agrosem talked about his impressions of the day and talked about his company's values and strategy.
«I think that this event is a tremendous success. It is a great opportunity for us to present the combines and other farming equipment that John Deere produces. We are also particularly proud to have used this opportunity to showcase the new forage harvester. Our company is relatively young, and has been working with John Deere for only two years. Establishing this co-operation was a great success for us as a company, and for me personally. Before starting this business, I spent a lot of time in Germany and the US. This was where I realised that what sets outstanding dealers apart from the rest, is their high quality of service. When establishing Agrosem, we put quality service at the core of our values. Organising this event today, and attracting such a great number of people is a good sign because it proves the effectiveness of our strategy and core values.»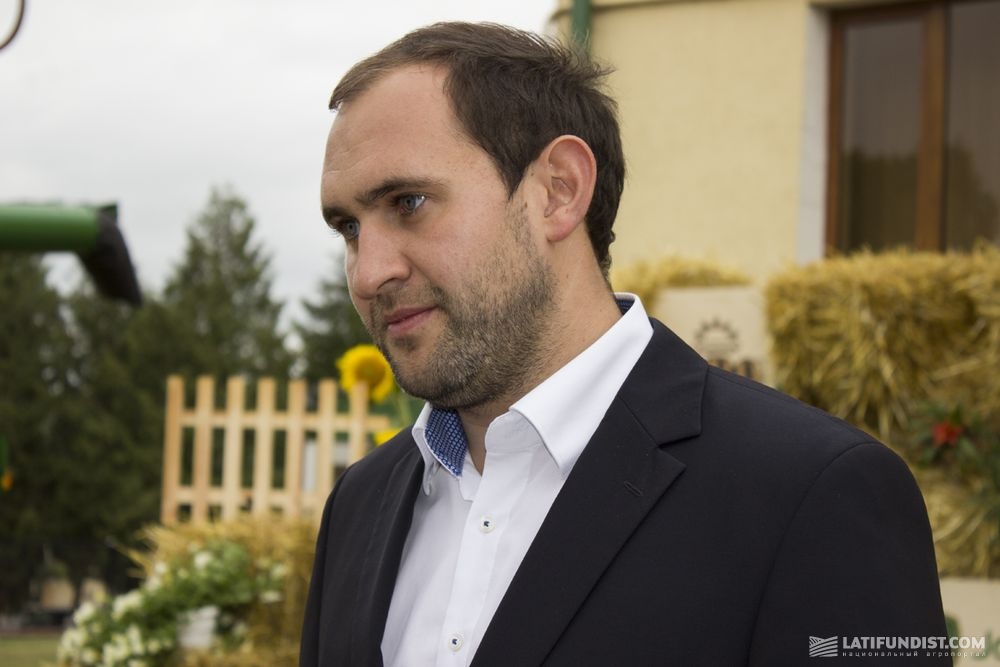 The general manager of John Deere Ukraine, Mr. Peter Sachse was also present at the event. He shared his impressions and provided a unique insight in what makes John Deere products so attractive to buyers.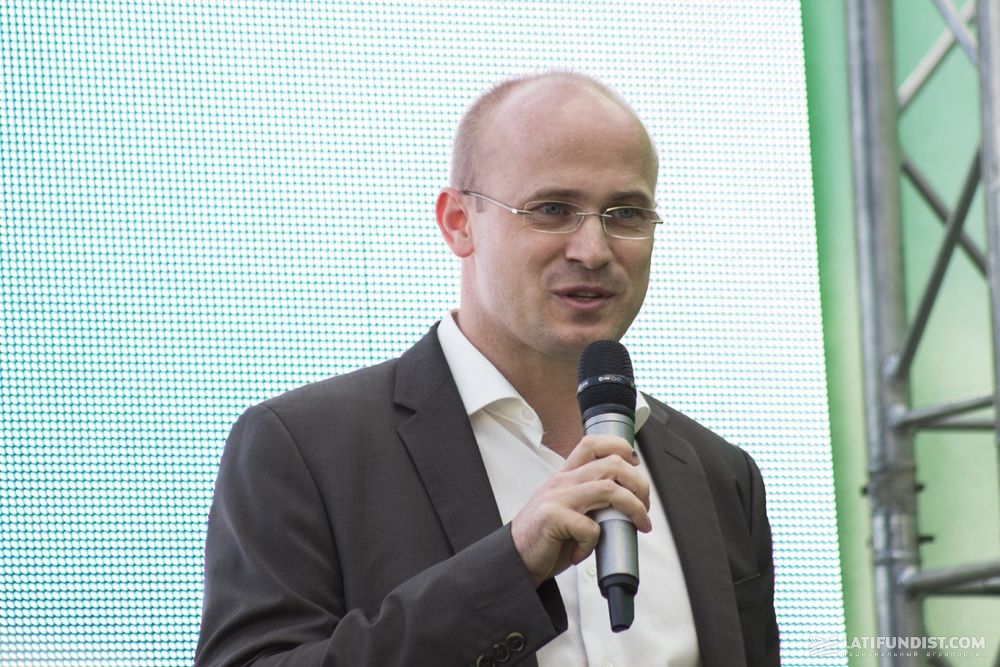 «We are very much thankful to Agrosem for organising such an exciting event. They have proven to be strong and reliable partners — and have certainly created a worthy spectacle to showcase our new forage harvester, which is the first in Western Ukraine. Both dealers and customers are very excited about this machine, and they have a high awareness of this new model because it is entirely new and boats modern design that was done by Porsche. This product, amongst many others is what is helping our market share grow. Despite unpredictable times, John Deere's prudent planning, focus on inventory and flexible dealers is what propels our company full steam ahead.»
Jovan Djordjevic, Latifundist.com