Engineering Service of Agro Holding "From Scratch": Nuances of Development
The engineering service of any agro holding starts with a competent and experienced chief engineer. "Yep, Captain Obvious!" would be a fair reply. However, engineers and agrarians emphasize this seemingly obvious point themselves. In our talk with the chief engineer of the agro group Agrain Mikhail Shkatula, Latifundist.com finds out what tasks the engineering service performs in an agro holding, how the smooth operation of this "machine" is ensured, and how many engineers and service mechanics are required for that.
Start from scratch
It is feasible to build an efficient and productive engineering service from scratch in any department of the company with a land bank of more than 10 thousand hectares if you have a high-qualified chief engineer.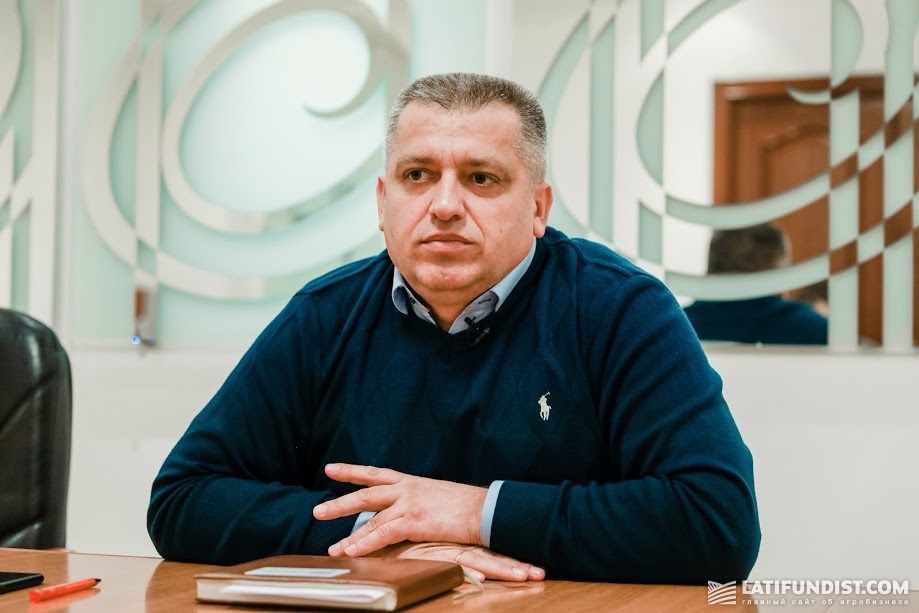 "The engineering unit should ensure efficient operation of all agricultural machines and solve any technical problems and breakdowns. If that's done without a delay, the engineering unit does its job well," emphasizesMikhailShkatula.
According to the chief engineer of Agrain, the number of employees in the service depends on quantity and diversity of the machinery of the company as a whole and its particular departments. The position of a service mechanic is crucial. He is to repair equipment and provide solutions to any technical problems that arise in the field.
"If you outsource maintenance services, you can wait 2 or 3 days for a mechanic during the high season. But if you have your own mechanic, he is available at any moment," explains Mikhail Shkatula.
The working schedule of the service depends on the peculiarities of the agricultural production. As a rule, the engineering unit should be available 24/7. This is particularly important during the sowing and harvesting campaigns.
Machinery choice depends on crop rotation
The agro group Agrain uses a technological roadmap for the development of its agricultural machinery park. Serval factors can affect this roadmap. For example, in theory, only one seeder is needed for 1 thousand hectares of land, but in practice, it might be insufficient. Everything depends on the type of crop and the time it takes to sow it.
For instance, the spring sowing campaign in Agrain showed that one batch seeder could cover around 1.5 thousand hectares. Mikhail Shkatula considers that an optimum load level which allows sowing row crops in 14 days tops.
Another example is Agroprime Holding which uses 6 Kinze seeders for 4.8 thousand hectares of sunflower. Owing to the machinery-per-hectares approach, the sowing campaign ends faster which allows using machinery for other projects of the company.
"Naturally, every piece of machinery is allocated to a particular territory. But if necessary, it "travels" around Ukraine helping us to economize on buying extra equipment. We can start sowing in the South of Ukraine and finish in central Ukraine and Kharkov region. However, if we have overlapping sowing schedules, we do not move the machines," says Mikhail Shkatula.
Agrain's park of agricultural machinery is mainly represented by well-known international brands: John Deere tractors, John Deere and Claas combine harvesters, Horsch crop seeders, Horsch and Kinze forage machines, Berthoud and Amazone sprayers (self-propelled and trailed). Certainly, good old local machines like MTZ and KhTZ tractors are indispensable as well. According to Mikhail Shkatula, such machines are mainly used with trailed sprayers and spreaders of mineral fertilizers. KhTZ machines are also involved in the transportation of water, trailers etc.
"We have about 150 tractors with the power capacity of up to 200 hp, such as MTZ and KhTZ. Another 65 tractors have a capacity between 300 and 350 hp each. We mainly use 300 hp machines and buy the supportive aggregates to fit them. There are also 4 tractors with capacity above 350 hp and 3 tractors with 480 hp each: Case IH and one John Deere," tells the chief engineer about the tractor park of the agro group.
Unlike many other holdings, Agrain's production needs are almost entirely covered by the company's own machinery except for harvesting and transportation vehicles during the harvesting season. During harvesting, the holding rents trucks and combine harvesters to complete all work on time. The company has 44 units of their own combine harvesters: 38 of them are produced by John Deere and the rest by Case IH. Mikhail Shkatula plans to solve the renting issue in due time. This year, the group is to buy 4 new combine harvesters. In addition to that, 4 Agrain farms are engaged in cattle breeding. To provide for their needs, the holding has bought special machines for collecting forage grass and silage, including 3 Claas Jaguar forage harvesters.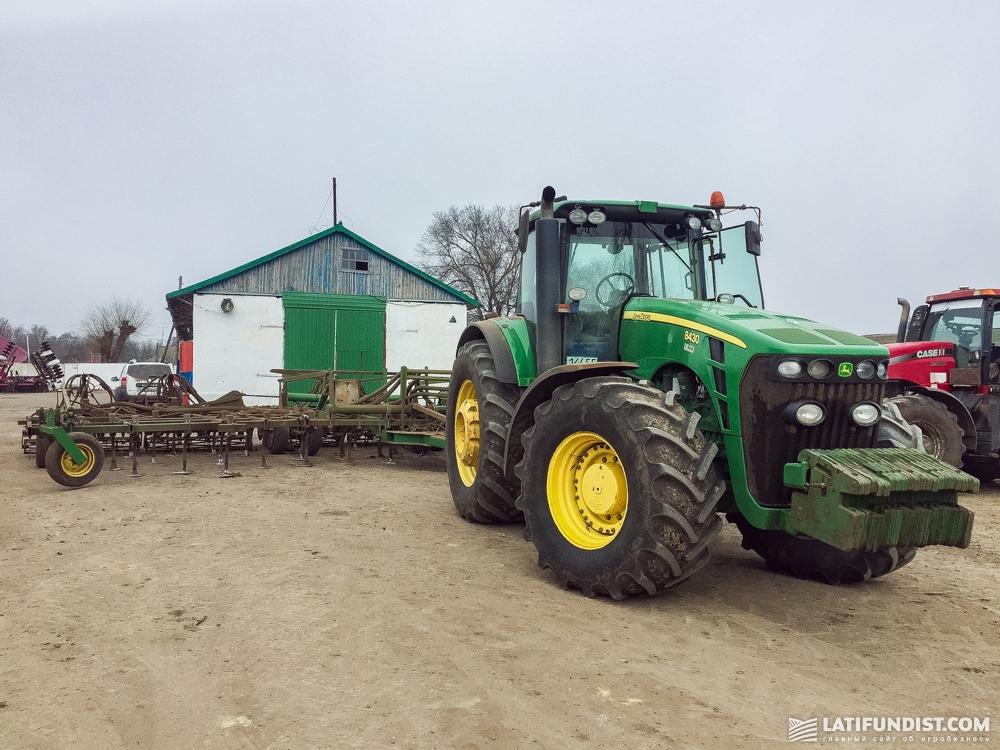 The choice of soil-cultivating units is determined by the classical technology of soil cultivation. The agro group owns a wide-reaching John Deere and Case IH RMX disc harrows and cultivators as well as 35 Lemken plows.
Agrain is no stranger to experiments. At one point, they decided to implement no-till technology and measure its efficiency. It was applied during the sowing of 3 thousand hectares of winter rapeseed in Zhytomyr region.
"We used new Horsch Pronto 10 NT seeders. We bought them at the end of the last year and used them to sow about 3 thousand hectares of rapeseed," told us Mikhail Shkatula.
Upgrading on time
An update of the agricultural machinery park is essential if a holding wants to complete work efficiently and on time. Agrain constantly updates its technical park with new models.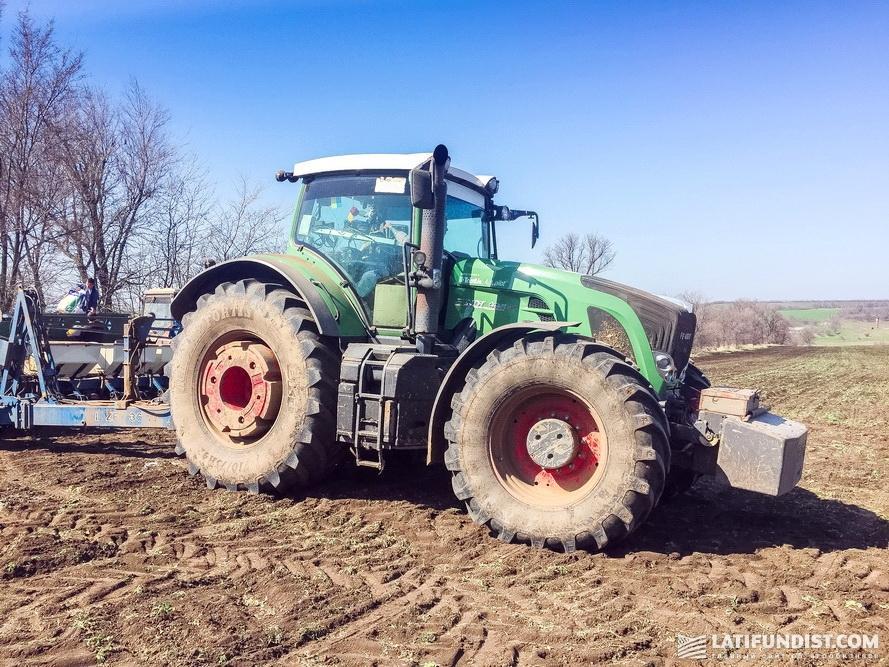 "We update the park every year. The scale of the update depends on the operating time of our machines. When we see that repair costs take 50% of the initial price, we consider a purchase of a new unit. Currently, there are tractors with 20 and even 22 thousand hours of operating time in your park," says Mikhail Shkatula.
Agrain usually sells used machines via specialized online trading platforms such as a stock exchange of the agricultural machinery Traktorist.ua. For example, recently the agro group has put up 8 John Deere combine harvesters produced in 1997 and 1998 for sale. It is planned to replace these machines with newer high-tech ones in the future.
Besides, the group plans to invest about USD 5 million in updating its machinery in 2018.
"We have already bought four Berthoud Raptor 4240 self-propelled sprayers and two trailed Amazone UX-3200. We want to purchase 4 John Deere combine harvesters, 8 John Deere 8345 R tractors and 10 MAZ or KamAZ trucks," shares his plans the chief engineer of the agro group, who, together with the main technologist of the holding, is in charge of the new machinery purchase.
Personnel
Another unusual aspect of the engineering service of Agrain is that there are no limits regarding the hiring policy. According to Mikhail Shkatula, the holding does whatever it takes to ensure the timely and efficient use, repair and maintenance of the machinery.
"If we believe that it is necessary to hire a new specialist like a service mechanic or a regional engineer, we can do this without any management hurdles. Nowadays agricultural machines are too expensive to save money on maintenance specialists," says the chief engineer of Agrain.
At the moment, the maintenance service of the agricultural holding consists of 35 specialists. This number of workers is sufficient for timely and efficient preparation of the machinery for any filed work. Every separate structural subdivision has its own chief engineer.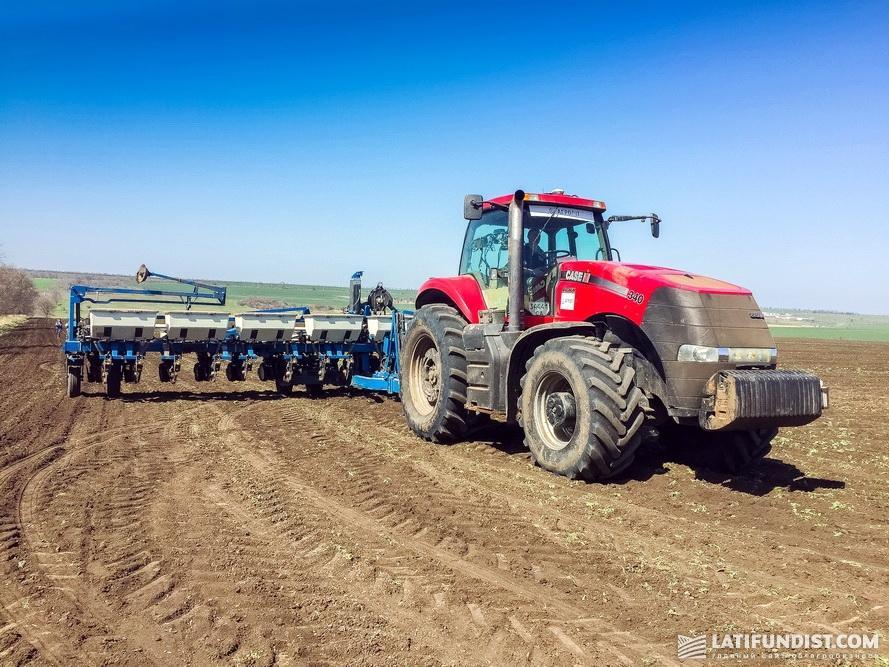 A small farm (up to 4.5-5 thousand hectares) can be operated by a chief engineer together with an assistant, mechanic or head of the tractor brigade. If the farm is big like Agroptime or Agricore Holding, there is a need for a larger group of specialists. In such farms, a chief engineer creates his own service and hires a person responsible for procurement of spare parts. This service takes care of repair and timely maintenance of all machines available at the farm.
"One of the tasks of the service is to prolong the operating time of the machines to the point of the capital repair. For example, a 300-horsepower tractor needs such a repair in 10-12 thousand engine operating hours. If such a machine passes this milestone, the service performed its task well," explains Mikhail Shkatula.
Hiring qualified staff: problems and solutions
Same as in any area that requires skilled workers, the engineer service in agro holdings requires experienced and highly skilled specialists. It is especially hard to find skilled mechanics and service engineers in the field of agricultural machinery repair. The recruitment of such specialists is a combined effort of a chief engineer and an HR department. A degree does not always play the key role in the hiring decision.
"We hired a tractor driver for a position of a service mechanic at Agroprime. I visited the farm several times and saw that man repairing his tractor. The first time, it was the engine he was repairing, the next time, it was the transmission. Those are difficult repairs to make. That is how I noticed him and offered a job. He has been working as a service mechanic for four years now doing his job very well. We have provided him with a decent salary, a company car, and all the tools needed to repair machines. That was the case when a person with a tractor driver license got a job of a service mechanic," tells one of his "HR" stories Mikhail Shkatula.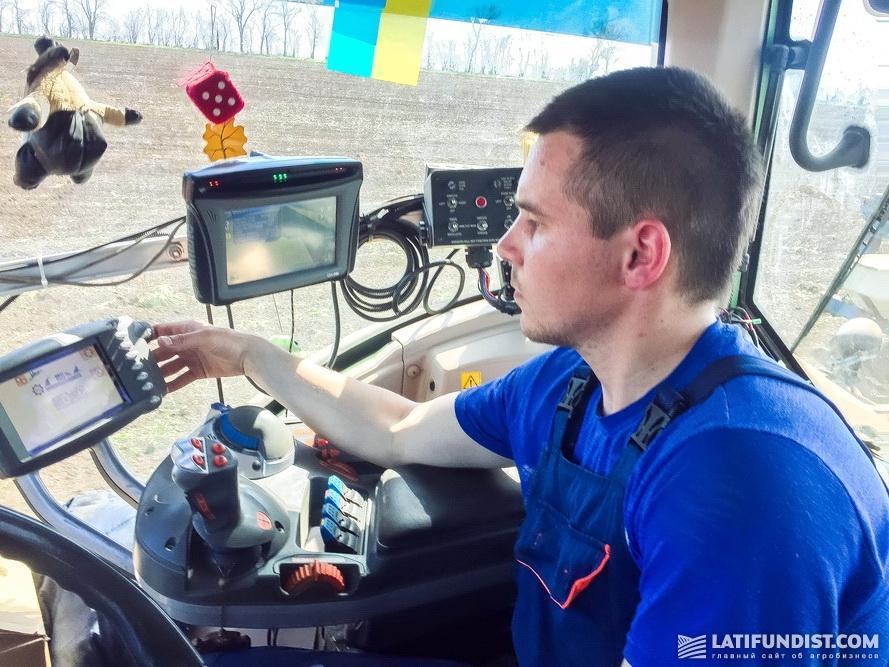 Sometimes they hire young specialists, but the main problem with them is the need of additional training and in some cases retraining. That is why such agro holdings as Agrain primarily look for seasoned specialists who can be entrusted with repairing expensive and complex machines. Who would entrust an inexperienced young specialist with repairing a tractor worth about USD 220-250 thousand?
"Nowadays it is quite hard to find a skilled specialist; therefore the profession is in demand. 10-15 years ago, there were a lot of engineers and mechanics and the demand for them was very low, but these days everything has changed. I think it is because today's youth does not want to work in villages, in tractor brigades, in fields. Everyone is trying to move to the city, closer to IT technologies, computers, etc.," concludes Mikhail Shkatula.
However, a mechanic can make UAH 100-120 thousand per year depending on the amount of work done.
Therefore, there are prospects for young people in rural areas. If there is a will, as they say.
Aleksei Beskletko, Latifundist.com