Complexity of Transition: A.G.R. Group's Precision Farming Introduction
In 2019, Misak Khidiryan's A.G.R. Group agricultural holding headed for the introduction of precision farming systems. The project was implemented in the crop year 2020 in two clusters – Hrebinka and Brovary – with a combined land bank of up to 12,000 ha. This year it will be implemented in all clusters. A.G.R. Group Board member in charge of IT Ihor Bohdanov describes the process of transition to precision farming systems and the economic impact.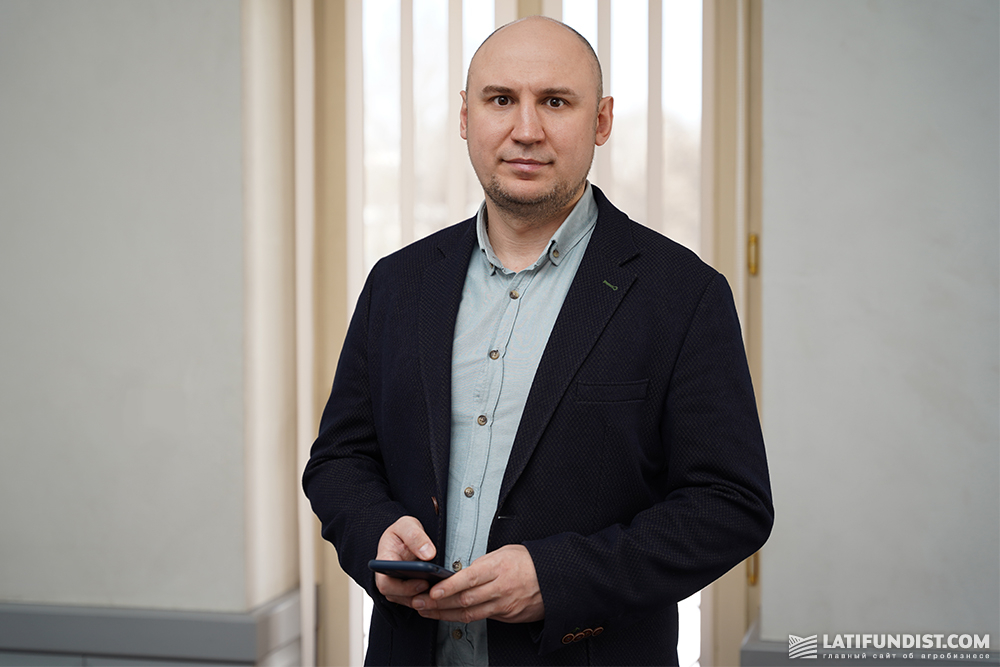 Phases of transition
The reason we switched to precision farming was to use all the technological potential of our machinery which we bought to keep up with the times. The process included several stages.
1. Inventory of machinery, navigation systems, and other supplementary equipment. Machinery has to be either re-equipped or replaced. But in my experience, practically all equipment can be upgraded — with large budgets but justified investments.
What should the machinery be equipped with? Autopilots are installed on tractors. On seed drills, sectional or ordinal coulter switches are in place.
Sprayers are fitted with autopilots and sectional switches. They can be equipped with a nozzle-by-nozzle switch off, but we gave up on that. We tested it on a Case Patriot sprayer and realized that the more complex the system is, the more difficult it is to maintain, and for a sprayer, that's critical. Besides, we don't have a Case specialist on the staff. From my point of view, the section-by-section switch on sprayers is quite sufficient.
As regards seed drills, they should feature seed rate control. And it is better when the seeding rate is set by the software on the control monitor rather than manually. As for combine harvesters, the most important thing is that they should be equipped with yield mapping and autopilot navigation.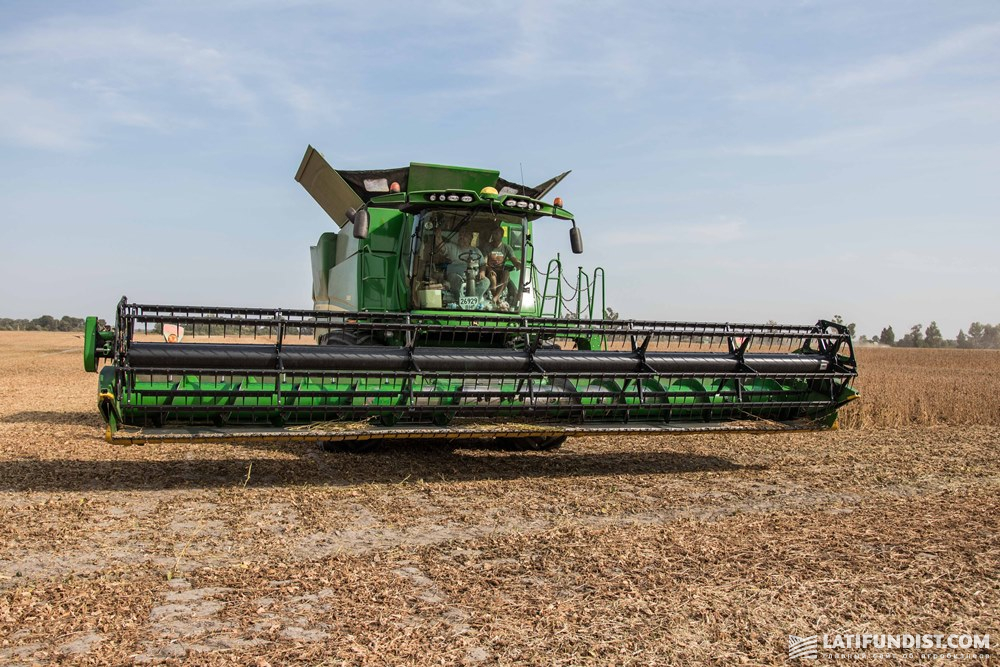 2. Selecting the navigation software. This step involved understanding which unlocks and on which monitors to make in order to end up with an accurate signal up to 2-4 cm. For John Deere tractors and sprayers, the manufacturer's navigation system was used, while for Berthoud equipment, Trimble navigation signals were used. I shall note that these systems differ from each other only in the satellite connection speed.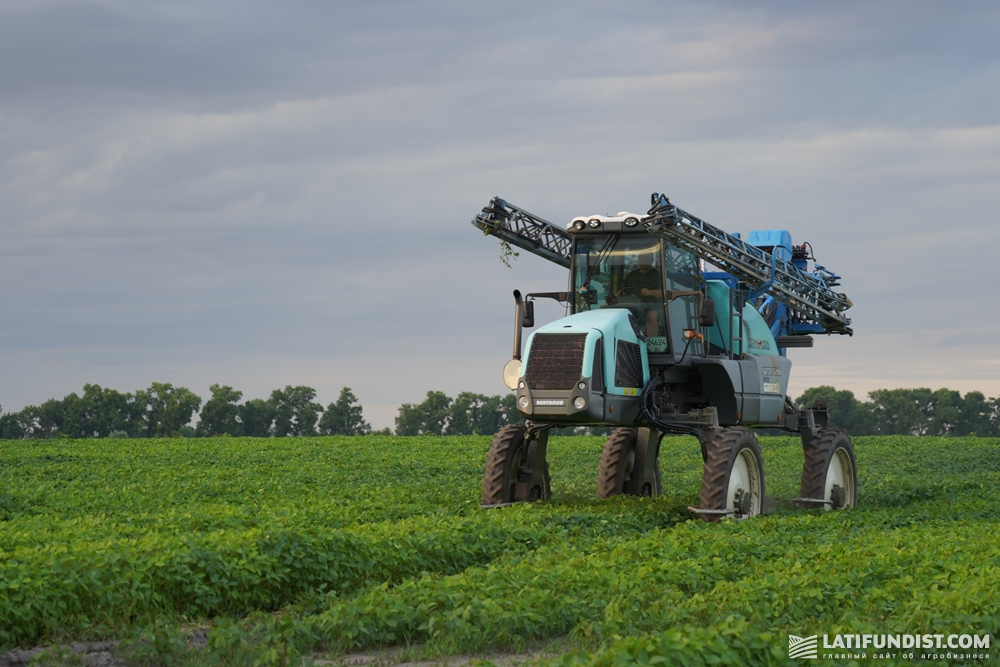 3. Mapping of fields. We marked and loaded the fields into all the monitors. We were also able to create yield maps by moving monitors and antennas from tractors to John Deere harvesters, without any additional investment.
4. Field navigation set up. With the field maps, we were able to use the software to shape seeding lines, application lines and tillage lines. Plus circular routes were formed if required.
What else to consider?
It should be noted that when precision driving is introduced, a greater workload is on the machine operators. Many are used to working the old-fashioned way: driving across the field and turning the steering wheel. For them, GSM is the limit. This is why we train our staff and show them how innovations can increase productivity and, consequently, the level of income. We even spend the first two weeks of the season with them in the tractors. After all, it's one thing to listen to theory in the office, and another to apply one's knowledge in the field.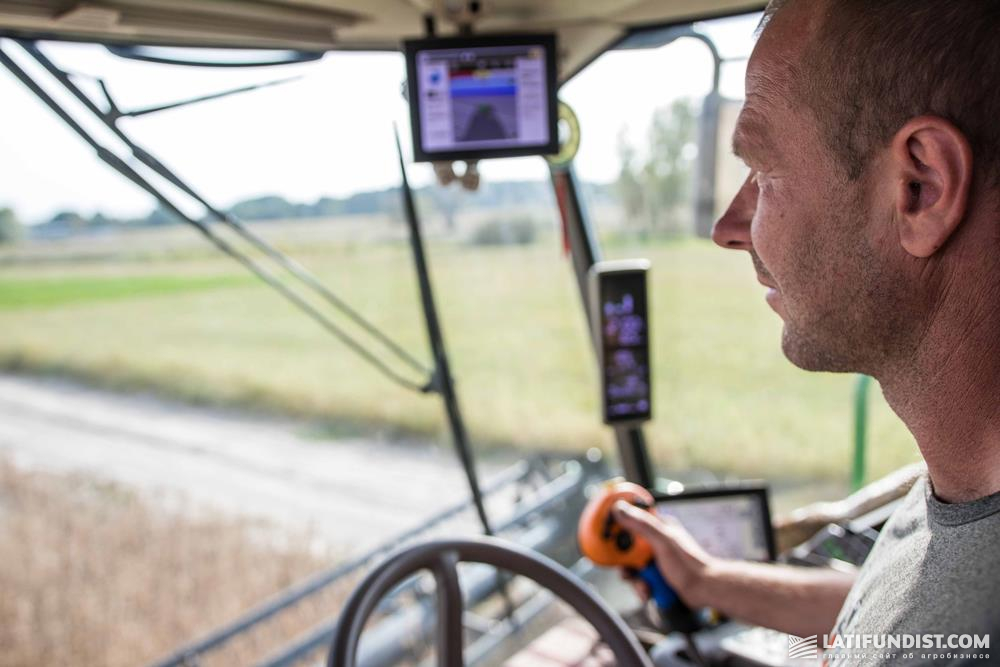 Field monitoring is also required. This is done either by automatic control or by an agronomist. In the latter case, the cluster is divided into fields and a responsible agronomist is assigned to each field. Thus, when field operations are completed, all variations are displayed on the monitor and the dispatcher informs the operator of the corrections to be made.
Signal and subscription investments
For machinery to be driven by an accurate signal, there has to be one. Last season, all tractor and sprayer equipment in two clusters was unlocked to accurate paid satellite signals. For Trimble, it was CenterPoint RTX and for John Deere, it was StarFire 3. All John Deere equipment will be unlocked to RTK this season. We have already contracted, made advance payments, and the monitors and antennas are already being unlocked for the equipment that will be used in the sowing campaign.
Also as part of this project, Frendt will install two RTK base stations in Chernihiv and Poltava regions at our cluster bases free of charge. One will work in Chernihiv region and cover us completely. And the other one will be based in our cluster in Poltava region. This way we will get our own signals and our own coverage. If the season is successful, we will buy new or buy out the installed stations. Next year we plan to provide base stations for each cluster.
Speaking of investment in signals, in 2020 we spent UAH 1 mln on them and unlocks in two clusters. But I believe that this is an insignificant expenditure, considering that all unlocking is transferred from antenna to antenna, from tractor to tractor in John Deere machinery. In other words, it is an already purchased asset that we put in our piggy bank and will not invest in it further.
This year we purchased subscriptions for four clusters and unlocked them. All this cost another EUR 120 thou. Now all our machines will receive corrections from the base stations en route.
What about machinery and equipment?
Drones. Today, it is hard to imagine a farmer or an agricultural holding not using drones. We estimate the condition of plants using NDVI maps and vegetation indices and send drones to problem areas for taking photographs. I believe that photographing the entire field is inefficient. Scouting, on the other hand, pays off – you send a drone to a problem spot, take a picture, make sure there is a problem, and fix it.
This year, we want to try applying crop protection products with drones in the test field. Yes, it is not quite practical since drones are equipped with small tanks, thus it will be laborious to carry out such an agricultural operation in large areas. But perhaps in the future companies will tackle this issue and whole drone bee families will appear.
Sprayers and drones. I mentioned above that sprayers and seeders should always be fitted with the option of sectional switch-off. Last year we bought two new John Deere M-series sprayers and this year we bought one of the premium R-series, which will run on RTK-signal track to track. Kinze 3600 seeder has an electric motor on the coulters as well. And this year we have purchased three more Kinze 3605 planters. The reason this seeder was chosen is that there are no alternatives on the market suitable for the company's two-field cropping system.
All of these seed drills are towed behind John Deere tractors. They are connected to John Deere antennas and receive the same signal as the tractor. The inconvenience, in my opinion, is having two monitors in the tractor: the AGleader for seeding and the monitor or command center for driving.
I must admit that in 2020 we only bought machinery for precision farming. And, above all, those were seed drills. After all, until recently we were using mechanical ones.
If you compare the cost of a non-precision seed drill with a precision one, the difference is about USD 40 thou. If you ask me, this is an absolutely reasonable difference. But again, you have to use precision seeders with accurate signals. So that we have the correct row spacing from pass to pass. Plus you have to understand that precision farming and modern seed drills do not just prevent reseeding and insufficient seeding, but also control the seeding rate, seeding depth. This is very important.
Economic impact
And the most important question is: what does the introduction of precision driving benefit us? The first is the cultivation of the actual area of the field. For example, in a field of 67 ha, inaccurate signals and overlaps increase the actual cultivated area to 70 ha. In our experience, depending on the width of the tillage unit, the overlaps and the inaccuracy of the signal expand the working area between 3-10%.
Secondly, how long will the machinery be in the field? Without equipment and in parallel driving, the time the machine spends in the field increases by 13% due to the larger working area. If we switch on automatic driving, that's an additional 12% time saving. The result is a 25% higher output. So, without any equipment, the machine will work 14 hours in the field, but with parallel driving, it will work 17-18 hours a day. And this applies to any machinery that goes into the field, whether it's harvesting or tillage.
Most importantly, that precision driving minimizes damage, trampling of plants, and the cost of seed and crop protection products. We have to fight for higher yields and lower costs. It is precision technology that produces these results.
Ihor Bohdanov, A.G.R. Group Board member in charge of IT