Aleksandr Panasiuk: We Aim to Be a Close Friend and Helper to Our Lessors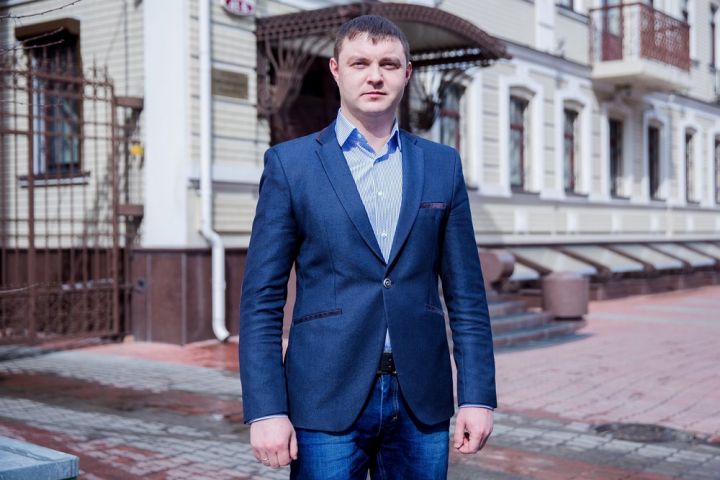 Aleksandr Panasiuk, chief specialist of the land department of the agroholding Agrain
Photo by: Latifundist.com
Aleksandr Panasiuk has been a chief specialist of the land department of the agroholding Agrain for almost two years. Latifundist.com talked to him about the intricacies and secrets of dealing with lessors, cooperation with farmers and social projects.
Latifundist.com: Could you tell us about your job and responsibilities? What are the key values?
Aleksandr Panasiuk: The range of responsibilities of the land department is quite wide. It includes maintenance, control and obtainment of land property for enterprises as well as work with lessors, territorial communities, and village councils. Our main objective is the social sphere.
Today, Agrain manages a land bank of 110 thousand hectares in 6 regions of Ukraine. Obviously, different regions entail different approaches. Each region has its own mentality, customs and traditions but we try to be equally open, honest and respectful in each region in accord with the main principles of our company.
We try to be attentive to our lessors, listen to their problems and wishes. Nowadays, people see every agro-enterprise, in any region of the country, as a place where they can turn for help. Unfortunately, citizens cannot always rely on the state for assistance in social and economic programs but agricultural producers can always extend a hand of help. Therefore, our goal is to be a close friend and helper to our lessors.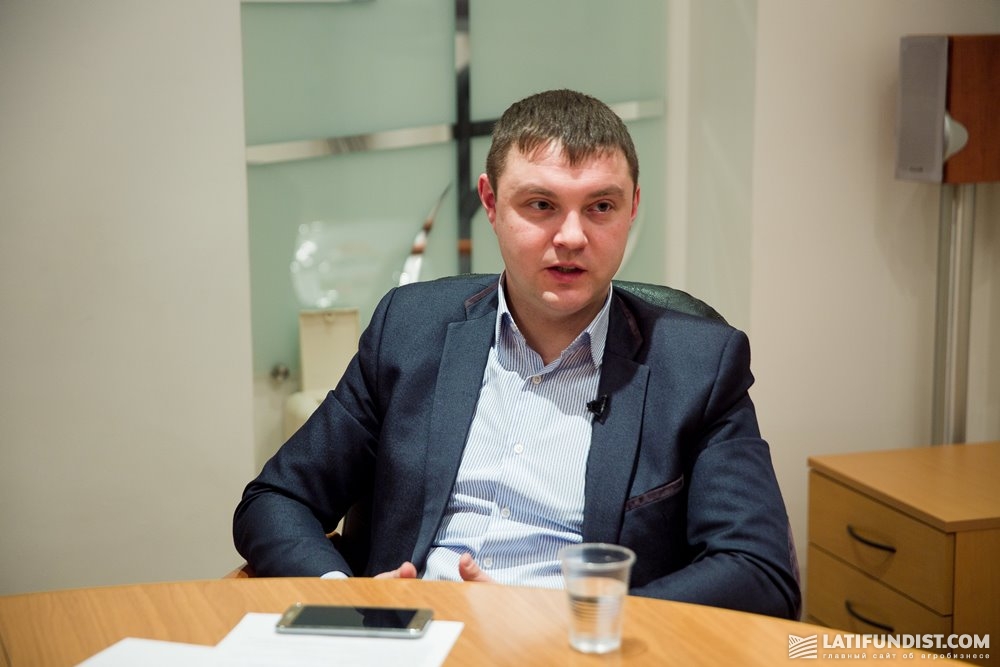 Latifundist.com: Is there a lessor mobility between the agroholdings?
Aleksandr Panasiuk: Of course, there is a lessor mobility. It is impossible to be a perfect leasee for everybody. There is always a small percentage of dissatisfied lessors who see whatever you do as wrong. A ballpark number will be 1-2% of all the lessors. Some of them leave us for our competitors; others come to us leaving our competitors.
Latifundist.com: You mentioned regional differences. What regional differences have your company faced?
Aleksandr Panasiuk: Well, in Kharkov region, the decisions of the village council, the district and region governors are important. People there value the opinion of their authorities.
In Odessa region, the population is mixed of Ukrainians, Bulgarians, and Russians. They have a unity in territorial communities and they are interested in the opinion of the community and make decisions accordingly. They value the land.
Latifundist.com: Which territorial communities and in which regions do you work with?
Aleksandr Panasiuk: There are fully registered territorial communities in Zhytomyr and Chernigiv regions. However, they do not operate to their full capacities yet: there are no separate facilities and governing bodies, they cannot use their land and property freely. They still need to settle those issues legally.
Latifundist.com: Have you settled the land agreements with the territorial communities (TC)?
Aleksandr Panasiuk: To date, the land is still a state-owned legal property which the communities cannot fully manage or rent. The only land they can rent is the unregistered one. They can manage that property as its executers until the legal heir claims it. That is the land we can lease, this is how we work with the TC in Zhytomyr region. They rent us several plots and we pay the rent directly to them. The rest of the land is not legally available for rent.
Latifundist.com: Some agriculture companies apply the principle "Let's do it together" instead of "Give it to us" working with their shareholders. Do you agree with this principle?
Aleksandr Panasiuk: Until now, no matter how hard the company tried to facilitate the lessors in their endeavours, it ended up doing the whole thing for them. Now we have switched to promoting community self-organization. Let me explain. Ukraine has big employment issues. People leave villages in search of a better life without thinking that it is possible to make money in those very villages under the right management. Therefore, our company facilitates progress, to some extent. We agree to finance 40% of the project if the villagers manage to plan and find finances for the remaining 50-60%. We hold start-up competitions which aim at creating work-places in the village. At the moment, we are working on a project in Kharkiv region on renting ponds and organizing paid fishing. We hope the project succeed with our support.
Latifundist.com: How does Agrain build its relationship with lessors? Some time ago companies provided food or help to land owners. What do companies do now?
Aleksandr Panasiuk: Now there is a trend in Ukraine of paying a one-off aid. Different companies name it differently; we call it an additional one-time rent. We pay this rent when re-signing the lease. It is important due to the difficult economic situation in the country. 80% of villagers are pensioners; the average pension is 1150 UAH. The rent is much needed for buying firewood or coal; some people save it for other purposes.
Speaking of communication, we get in touch with villagers at village meetings. The chairman of the village council reports on the results of his work, and we have an opportunity to talk with the community, discuss issues and plans for the future.
Latifundist.com: What does the company offer its lessors apart from the rent? Does the company help differ from region to region?
Aleksandr Panasiuk: We spell out the benefits in the rent agreement. These may include plowing, cultivation, milling, free delivery of straw, help with burial or birth matters, in some cases we provide transportation.
We are involved in many social projects that focus on improving the living conditions of the villagers. There are such large-scale projects as the construction of a water pipe in the village of Cherkassy region, repair of churches and roads, improvement of the hospital rooms in Prilutsk Central District Hospital. We have already bought equipment, furniture and TV-sets for the hospital.
We heavily invest in education. We repair village schools and kindergartens, build playgrounds, purchase necessary tools, equip computer classes, give New Year presents, congratulate school-leavers and first-graders, arrange recuperation for children.
We have created a special program for ATO soldiers. This social group needs utmost support. First of all, we help them to obtain 2 hectares land plots they are entitled to by law. We help both financially and legally. Each October 14 we organize the celebration of the Defender's Day providing gifts and greetings.
We also try to pay attention to the cultural life in the territories where we rent land; we repair memorials, Houses of Culture.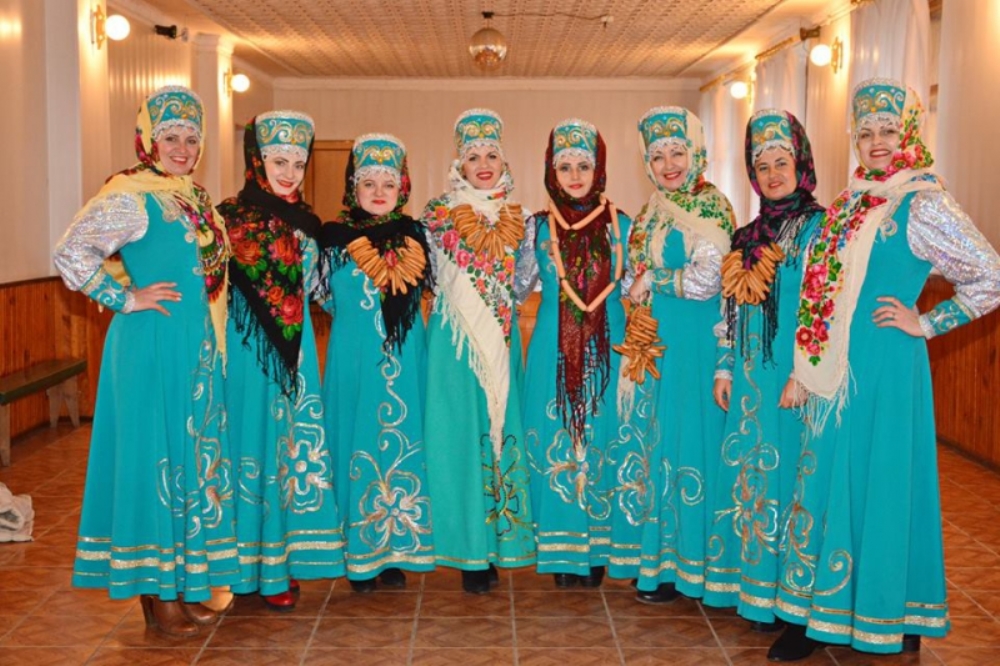 Latifundist.com: How do you decide on the amount of financial aid you offer the communities?
Aleksandr Panasiuk: We consider the cost per hectare. Besides, we react to the appeals of both communities and lessors. On average, we spend about 100-150 UAH/ha on the social welfare. It is more than the average figure in the market. We spend so much because we try to improve the living conditions of the communities where we operate. The company is always there: greets the lessors on holidays, birthdays and even wedding anniversaries. We usually give gifts and commission greetings in regional newspapers.
Latifundist.com: Are there any unique social programs your holding offers?
Aleksandr Panasiuk: Our unique program is that we create and support self-organizing communities. We aim to create as many workplaces as possible not only in agriculture but in other spheres as well. We try to show that village is not only about agriculture. Proverbially, we try to teach people how to fish, instead of giving them fish.
Latifundist.com: How do you manage feedback? Do you have a hotline?
Aleksandr Panasiuk: Yes, a hotline is one of the social projects we plan to implement this year. There is a need for it. We operate over a vast territory, it is impossible to keep track of our lessors' needs all over the country without it.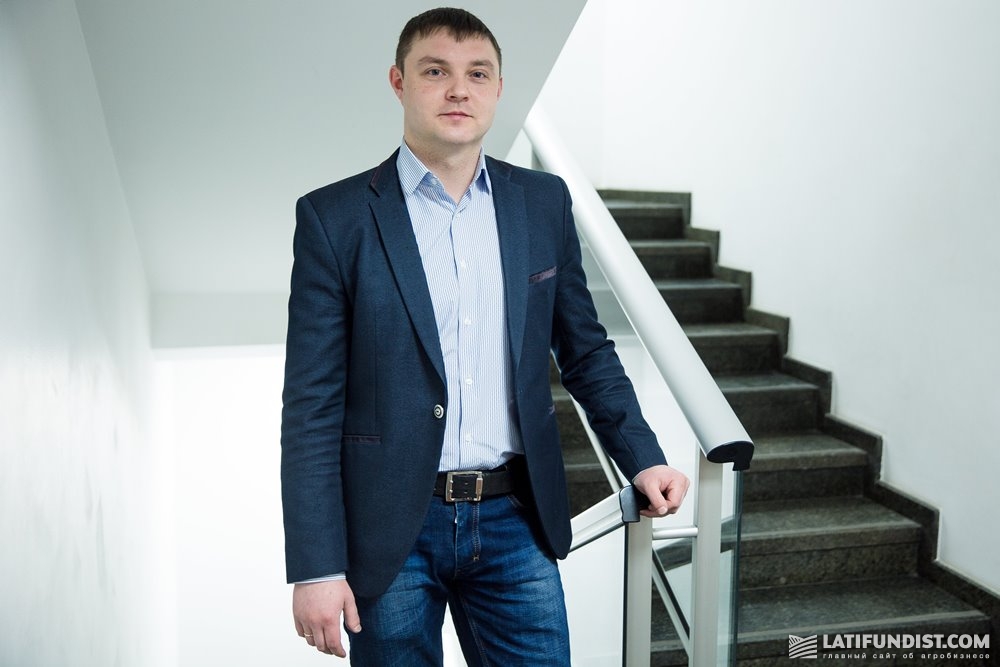 We also get feedback from our local representatives who collect feedback from land owners. We discuss arising issues, make decisions and try to address the problem as soon as possible.
We also stay in touch with leaders of the territorial communities. Unfortunately, there are only few such leaders, mainly in the central Cherkasy and Kiev regions of the country.
Latifundist.com: Are there any incentive programs for shareholders like "bring a neighbour" or "sign a new agreement with us"?
Aleksandr Panasiuk: Yes, we do have network marketing programs which yield results. We offer bonuses to land owners and new plots to companies. I can't say it is a mega productive approach, though. All the land assets have already been rented by someone so companies try to do what it takes to prolong contracts with their lessors. There is not much migration between the companies.
Two years ago, there has started a trend for private farming. We don't create any legal hurdles for such farmers but usually, they come back to us after the first drought. Last year, some of our lessors decided to start their private corn business but the corn grew too short and the only use for it was to sell it as silage. They have decided to sign a new long-term contract with us and asked us to pay the rent in advance so that they could pay off their debts.
Latifundist.com: What do people think about the introduction of the agricultural land market?
Aleksandr Panasiuk: Everyone is well aware that there's nothing left to sell in Ukraine but the land asset, that is why many people say that even if the market begins to operate, only few will sell their plot. At the same time, the land that could have been bought have already been bought using legal leverages. Talking to lessors, one realizes that land is the last asset they have and none has much desire to sell it.
Latifundist.com: How do you cooperate with local farmers? Do you always manage to co-exist peacefully?
Aleksandr Panasiuk: We usually try to solve problems at the negotiating table. There are two types of farmers. The first group consists of real farmers. They have a certain status, registered lease agreements and work fairly and transparently. We respect them and equate their farming to the holding system. There is also another group consisting of people who are not farmers de jure. They have started out as private farmers and now cultivate 10-20 ha of land together with their relatives without registering their business or income. They buy fuel and grain from peddlers, keep no books. The only thing they do legally is paying land tax. They pay their workers more than the holding because the holding pay income tax and they don't. It is difficult to cooperate with this type of farmers. They believe that it is their land and their territory because they grew up there and the holding is just a bunch of nobodies. Our rule in dealing with such farmers is to talk to them first, explain and show what we do, at times offer a free consultation. If that yields no result, we try to publicly uncover their dishonest deals and show their community that they contribute nothing to the life and welfare of the village. Our objective is to unmask such shadow farming.
Latifundist.com: Thank you for the interview. We wish you friendly neighbouring farmers and good lessors.
Sofia Yaroshenko, Latifundist.com