Agroinvestgroup Director on Owners Disappearance and Possible Sale of the Company
In late January-early February, the market shuddered of how the owners of Agroinvestgroup treated their employees and counterparties. Of course, Latifundist.com attempted at sorting the thing out. In the heat of events, the Director of Agroinvestgroup LLC Andrei Fedyanin, who had to deal with claims from market participants, contacted the editor's office.
The key message that Andrei Fedyanin wanted to put across was that all the companies, being parts of the Group structure, were independent legal entities, just like the Agroinvestgroup enterprise which he heads. According to him, the group of companies, in fact, existed only for banks and creditors. Therefore, the "collective farms" are only indirectly related to the Group's fraud, and can even be considered the aggrieved party.
One may assume that the head of the agricultural division of the company could not have imagined that the events at Agroinvestgroup would develop so. However, it is unclear how the top manager of a large company could not know what was happening within it. Perhaps the time the competent authorities will put everything in its place. In the meantime, we suggest learning more about the history of relationship with the business owner Nikolai Kucherenko, the chronology of events in the company over the past three weeks from the exclusive interview.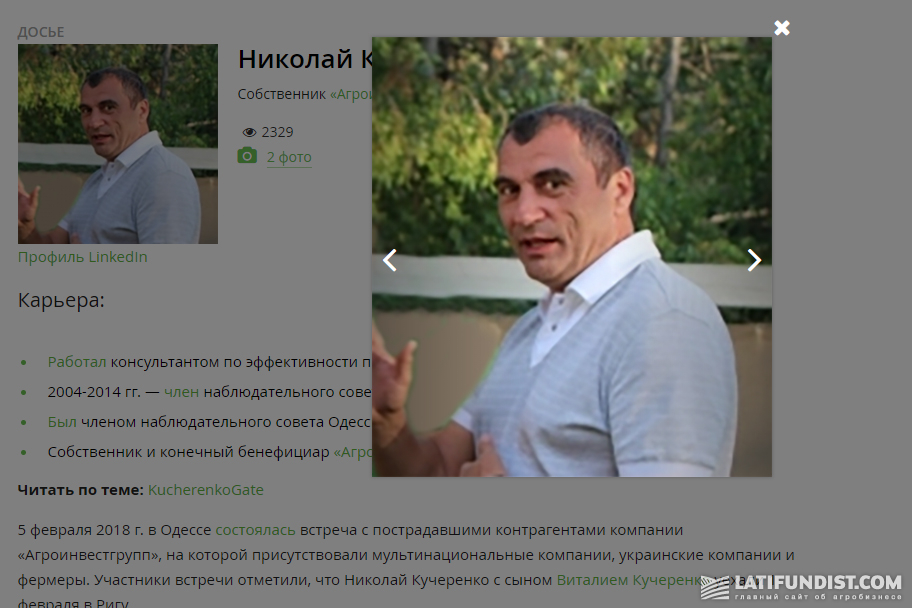 Latifundist.com: The situation with Agroinvestgroup had quite a resonance. As the company representative, could you clarify the Group's structure?
Andrey Fedyanin: the Agroholding AGROINVESTGROUP does not exist and never did. Well, there is a legal entity with the same name as Agroinvestgroup LLC — a company (the USREOU code 35767894), which is separate and independent. It was established in 2008, all this time it operated and now acts as a management company for several agricultural enterprises that rent land and produce crops. Other independent legal entities and other people were engaged in storage, trade and export of agricultural products.
Agroinvestgroup LLC is connected with elevators and trading companies, over which a scandal escalated. This concerns merely the ultimate beneficiary. Nikolai Kucherenko attracted additional financing to separate business areas on the security of his assets.
Latifundist.com: Our aim was not a distortion of information about Agroinvestgroup. The journalists have a financial report, which covered a group of companies. Perhaps, the owners intentionally created such an inextricable legal structure.
Andrei Fedyanin: In fact, work on the holding organization was carried out, yet it was not completed. I was not informed about which legal entities were supposed to be included in the holding. As the head of the agricultural division, I regularly submitted to the owner a report on the work of agricultural enterprises, the need for financing technological processes and planning for the next period. My work as a director of Agroinvestgroup concerned only the agricultural enterprises.
Latifundist.com: How big is the Agroinvestgroup LLC debt?
Andrei Fedyanin: You must understand that I do not have full information because perhaps not all creditors have stated their claims. According to my estimates, the debt of agricultural enterprises is around UAH 200 million.
Latifundist.com: Claims addressed to Kucherenko are basically connected with elevators, trading and raising funds, which were not originally planned to be paid back. Experts say that the company's reports had overstated corn, wheat and soybean yields. This is a well-known scheme on the market when trading companies buy grain from farmers for cash, then through their enterprises increase yield to legalize grain.
Andrei Fedyanin: I cannot either confirm or deny this information. I was reporting to the owner on the real indicators.
Latifundist.com: You mean the owner did not personally tell you anything about altering the yields.
Andrei Fedyanin: I received no instructions on changing the actual yields.
Latifundist.com: It is said that the company gave plenty of double warehouse receipts to grain suppliers.
Andrei Fedyanin: I do not have this information.
Latifundist.com: It is also reported that there was no grain at the company's elevators. Allegedly, the Group exported clients' grain from its storages.
Andrei Fedyanin: Agricultural enterprises delivered grain from the fields directly to grain elevators and to the port. There were reports on how much grain transported from each field. That is, we always had operational reports. I knew how much grain was delivered from the field, and what the crop yield was. I do not know whether those figures were altered. In my work, I simply did not need many of the nuances. My task was to achieve planned yield indicators in the fields, based on the technical and financial resources allocated. This is where my functional competencies end.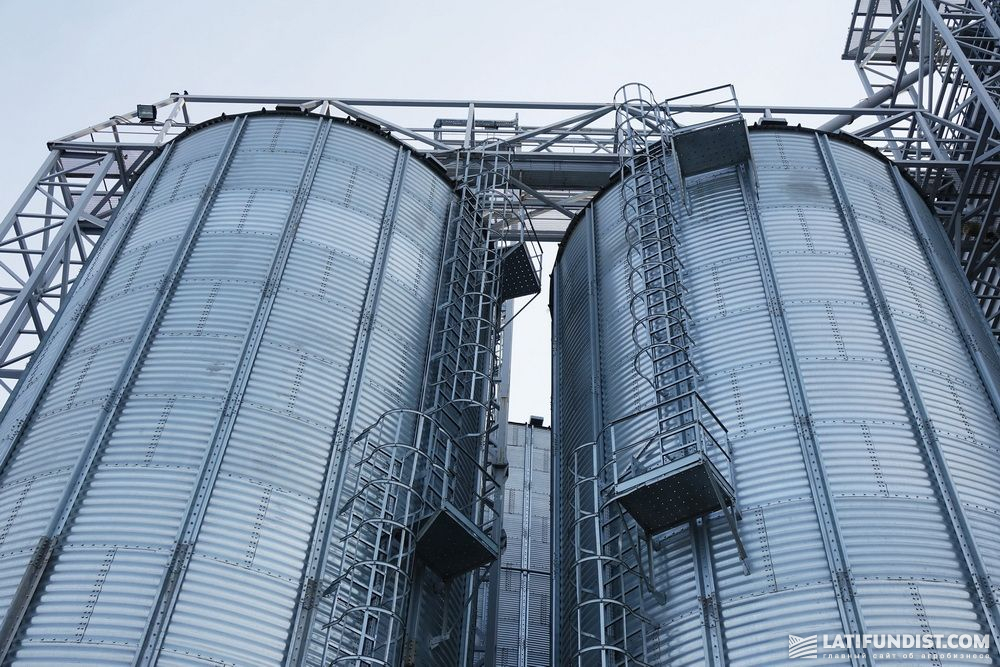 Latifundist.com: At the meetings of the company's counterparties, it was voiced that Kucherenko had co-owners of Agroinvestgroup. Do you know anything about them?
Andrei Fedyanin: I was not much interested in this matter. I am not used to counting other people's money. There was information that earlier one of the co-owners of business was Vasily Ivanovich Kalashnik, the Head of the Odesa regional organization of the Agrarian Party of Ukraine, a close friend of Nikolai Kucherenko. But, a few years ago, he went out of business I do not know under what conditions.
Latifundist.com: Did you met him often?
Andrei Fedyanin: Sometimes I talked with Kalashnik on phone. Back then, he was active in agribusiness. He advised on whom to buy fertilizers from or we discussed some other work issues. But he never set me a task. We are both in the Agrarian Party of Ukraine, we met several times in an informal setting with Nikolai Kucherenko and talked on abstract topics, so I know him as a decent and very optimistic person.
Latifundist.com: What are you going to do now in this situation?
Andrei Fedyanin: We continue working. As I have said, we always follow a plan in a given corridor of opportunities, financial ones above all. I have a calendar plan and projected yields agreed by the owners at the end of the previous marketing year. There are winter crops in the fields, there is a certain amount of resources, some amount of fuel, fertilizers. We will not abandon the field in which money is already invested. Perhaps, an investor appears. All this must not be lost like this ... I cannot rule out the fact that the owner can negotiate a sale, or seek financing.
Latifundist.com: Are you provided with resources for spring planting?
Andrei Fedyanin: Not at the moment, but we are negotiating with a number of companies that are interested in working with us, and are ready to restructure old debts and provide us with instalment plans for payments.
Latifundist.com: Are counterparties contacting you?
Andrei Fedyanin: Yes, in particular, those who have not been paid for the rental of harvesters, trucks, for purchased spare parts. I explain to people that at the moment I do not have the financial resources. I say that they can act under the law turning to the relevant authorities. After all, I personally cannot guarantee anything. With the shortage of funds, the staff had to be reduced, many people were discharged. We all became hostages to circumstances. And yet, God does not test us with what we are unable to overcome.
Latifundist.com: How was the dismissal process undertaken?
Andrei Fedyanin: The heads of the departments had to explain the situation to subordinates. Employees, reading the news and understanding the situation and the prospects for resolving it, wrote applications for dismissal at their own request, received a payroll calculation, many are already successfully working in other enterprises as professionals are in high demand today.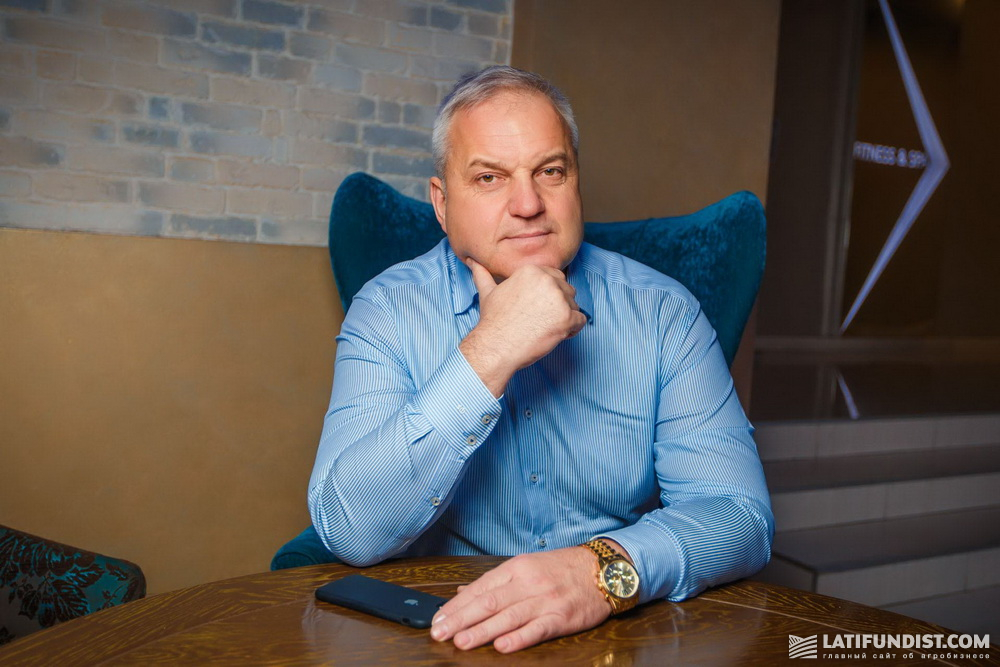 Latifundist.com: How many employees work for the company now?
Andrei Fedyanin: About a thousand.
Latifundist.com: When was the last time you spoke to Kucherenko? Was there anything unusual about his behaviour?
Andrei Fedyanin: It was in late January. We talked as usual. I said that it was necessary to treat winter crops with nitrogen fertilizers, and by that time we had not have resolved the issue with their purchase. He replied that he would deal with everything. Nothing unusual.
Latifundist.com: People say that Kucherenko reads messages, but does not respond. Is it true?
Andrei Fedyanin: No one answers me in messengers, and none is reachable on the phone. I want to save what is built. After all, we still have good specialists who are not so many in the country. It will be a great folly to lose them. After all, they are indispensable in crisis situations.
Latifundist.com: The Agroinvestgroup presentation informed that the company has 30 thousand hectares of farmland, develops livestock farming, plans to restore irrigation, etc. So, there were ambitious plans.
Andrei Fedyanin: We did have ambitious plans. Crop production has a seasonal nature of financing, and livestock production requires it every day. Today, the company has 1.7 thousand heads of cattle, whereas the plans were to increase the number to 10 thousand heads. Clean breeds of meat livestock were supposed to be bought both in Europe and in Ukraine. The project was designed for 5 years. They even paid a deposit for breeding stock.
In general, we were proud of our livestock business. One of our enterprises is the only base enterprise in Ukraine, on the territory of which a unique in its quality breed, the Southern Meat, was developed and improved within 25 years. The company reached the European level of weight gain about 1.5 kg per day. The profitability in animal husbandry stands at 40%.
Latifundist.com: We have information that it was planned to acquire an enterprise with a land bank of 4-5 thousand hectares.
Andrei Fedyanin: Yes, we planned to purchase such a farm. A business plan for three years was developed. With restoring of the existing irrigation system until January 20th, there was a deadline for making a prepayment for sprinkling machines. Transferring this money later just did not make any sense, since we would not have had time to install equipment by the beginning of the production season.
Latifundist.com: And if speaking about crop production, what was your cropping pattern for 30 thousand hectares?
Andrei Fedyanin: This year, 70% of the area is under winter crops and 30% is under spring crops. We produce wheat, barley, peas, sunflower, topinambur, and amaranth. By the way, winter peas good results.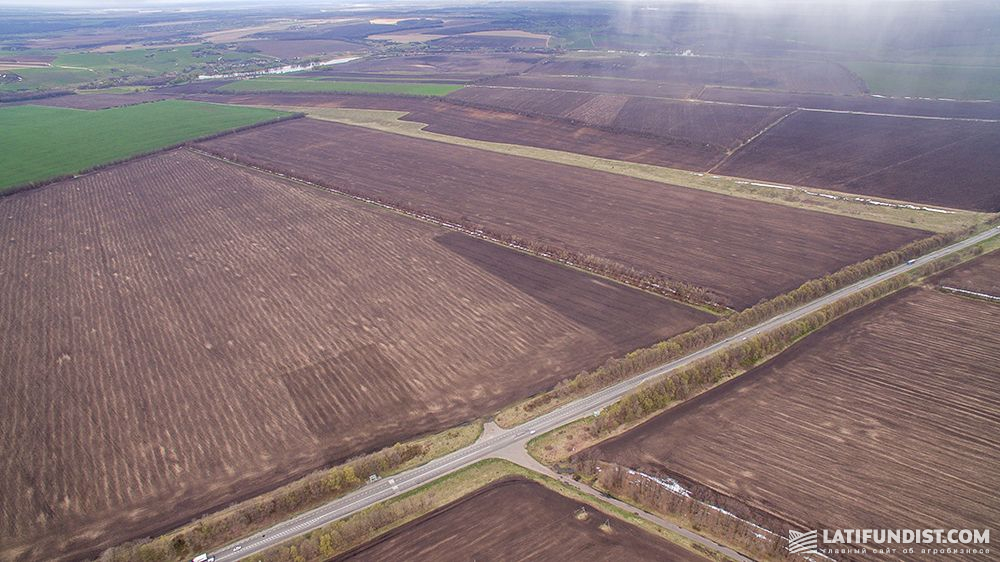 Latifundist.com: You have been working in the company for a long time, were there difficulties of any kind before?
Andrei Fedyanin: I have been the head of Agroinvestgroup LLC for two years. There were no difficulties so far. Nevertheless, in previous years there were problems with settlements with counterparties. I must say that the owner himself, Nikolai Kucherenko, as a man, was met with sympathy. I always liked his optimistic attitude, ability to communicate, to listen.
In the companies where I previously worked, owners often held general meetings with representatives of all departments. But this was not practised in Agroinvestgroup. At first, it surprised me, then I got used to it. I did my job and was not distracted by problems and difficulties in the work of other businesses. I rarely dealt with people who were responsible for trading or elevators. We had no general meetings. There were no common goals and objectives. I knew my task was to grow a new crop.
The year 2018 was started with an optimal financial result and with no accounts payable. During the year, there were financial challenges. We were waiting for the grain harvest. The new crop was harvested but financial distress did not cease. Before 2019, a financial vacuum occurred. The owners explained that the company was undergoing on-lending and we had to be patient. In January, the money also did not appear. I asked what the problem was. Again, I was told to be patient, and that everything was always fine with the company. Then none of the owners appeared in the office, later the news came ... The rest is already known to you.
Latifundist.com: When you came to the company, how were the operational processes set?
Andrei Fedyanin: I am a military man, and I am used to having a system based on goals and objectives, that is each subordinate has specific tasks, and the head has control points. There must be areas of responsibility clearly defined in job duties and procedures. Each owner has his own vision of how he receives information about the work of the company. Nikolai Kucherenko had an approach I have never seen before.
When I joined Agroinvestgroup, I liked that the owner gave me a complete blank check. I built the work as I saw fit, regularly reporting to the business owner. Although there were many problems with communication between officials, many did not accept this system and order. Such employees had to leave. I offered a job to like-minded specialists with whom we went forward.
What also matters is that Kucherenko constantly searched new niches for business development. For example, we started production of topinambur and amaranth to add these crops to silage. The yield of the former is 3-4 times higher than that of corn, and its value is higher in some parameters. The owner himself proposed growing both topinambur and amaranth. He was looking for niche crops for further pellets production as he planned to develop the energy business.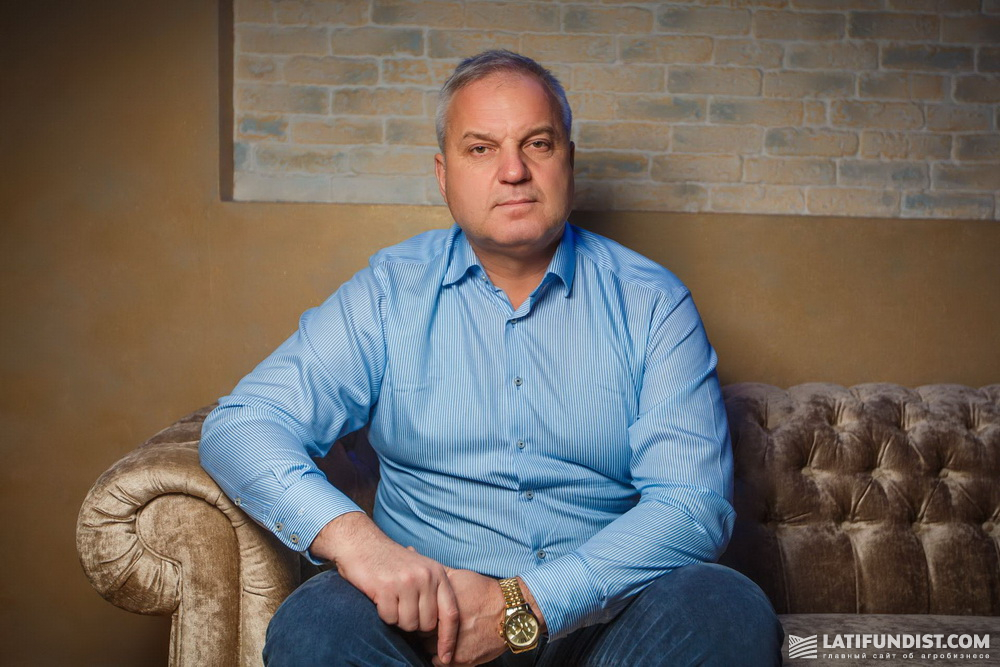 Latifundist.com: Does the company have a biogas plant?
Andrei Fedyanin: Yes. Actually, in search of raw materials for pellets, we picked topinambur. We learned more about this unique plant, which only a few companies in Ukraine produce. This year, 400 hectares are allocated for this crop for there were plans to increase the number of cattle to 5 thousand.
Latifundist.com: Returning to the management, were the processes between the company divisions established?
Andrei Fedyanin: There was no perfect structure, but nevertheless agreeable results in management were achieved. Employees were accustomed to email, to reports and analysis. They carried out the analysis after the sowing and harvesting campaign, identified the cause of failure in achieving certain indicators, they corrected plans, determined the objective, the subjective reasons for not achieving the goals, and learned together. We installed good tools for monitoring and analysis such as GPS monitoring and Cropio.
As I have said, when financial difficulties arose, the owner usually reassured "Wait until we undergo the on-lending, the money will appear in the trading division and everything will be fine." But the interest for material and technical resources fell on the structures subordinate to me. Thus, the cost of production also grew, and profitability, as the main indicator of my work, decreased accordingly. I understood that the owner actually transfers money from one pocket to another, and at the same time, it hurt my professional ambitions.
To be honest, I do not believe in no-win situations. Today it is easier to leave, relax for a month, stay with family, and then offer my services to another company. However, I will repeat myself that God does not test us with what we are unable to overcome. This is invaluable experience, but God forbid that such situations in my life be repeated.
Konstantin Tkachenko, Alla Sylyvonchyk, Latifundist.com