Optional or Essential Assets: Feed Mills
In-house feed production reduces the cost of livestock and poultry farming. Ukrainian farmers are moving gradually towards this realization. Last year's rise in grain prices may be another argument in favour of setting up their own feed mill. The company Siy Dobro has been supplying the German equipment Buschhoff for mixed feed mills in Ukraine for over 8 years. In an interview with Latifundist.com, company director Nikolai Demchak explained why farmers build their own feed mills, how quickly they pay off, how medium-sized businesses survive with large companies side by side, and why machinery imports should not be suppressed, and much more.

On company history and suppliers
Latifundist.com: Nikolai, what led you to set up an equipment sales company?
Nikolai Demchak: After studies in Germany, I ended up working for an Austrian company in Ukraine. We had a small team, but a very good training ground. Over time, the company split up and many people went their own way. I was one of them. But after the breakup of the company, there were a lot of clients who needed spare parts, technical and consulting support, etc. And, essentially, I established the company to support partners.
Latifundist.com: Where did you study in Germany?
Nikolai Demchak: I studied at the Agrarian University in Kyiv, specialising in ecology and environmental protection. After my fourth year, I went on a student exchange programme to Germany. There, I found out that the first semester of practice was the first semester of the MBA programme at the University of Applied Sciences Weihenstephan in Troisdorf. This programme shows how much the Germans are capable of thinking ahead. They invited students from developing countries to become employees of German companies there.
Latifundist.com: Have you named your company Siy Dobro right away? Why did you choose that name?
Nikolai Demchak: No, not all at once. Three years ago we rebranded and changed the name. Why this name exactly? Because I am convinced that no farm, feed mill or tractor can make a person happy. It's the relationship between people that's of crucial importance. That's the great value. That is, our relationship with our customers is not just a seller-buyer relationship. It is a friendly, good-faith relationship, which we highly value. The company strives to bring both moral and material wealth to its clients.
In fact, it is thanks to the trust of our partners that we have developed our range of equipment. A customer for whom we were building a pig farm asked us to recommend a feed mill. So, in 2012 we make acquaintance with a German manufacturer of equipment for Buschhoff feed mills and became their official representative in Ukraine.
Latifundist.com: How has the pool of equipment suppliers changed over time?
Nikolai Demchak: Buschhoff is the core supplier. More partners joined later on. Prullage Systeme is a manufacturer of equipment for poultry houses and pig farms. Agrartechnik Brinkmann supplies components for feed mills, which Buschhoff does not produce (e.g. storage silos). Then there is Eisele, a manufacturer of manure pumping and mixing equipment. After all, everyone understands that manure is not a waste, but a valuable fertilizer. Not everyone thinks about this once they start building livestock complexes, understanding comes with time.
All companies are German manufacturers, 100% reliable suppliers. Buschhoff has been producing equipment for feed mills for almost 150 years. Werner Buschhoff still works for the company, he was the first to use rationing by weight in feed production technology. The company makes both mobile and stationary plants.
Latifundist.com: Are stationary ones more in demand in Ukraine?
Nikolai Demchak: Yes, they are. Firstly, we don't have as many mini-farms for 50 cows as, for example, in Germany. Secondly, Ukrainians like to have everything of their own (machinery, equipment, etc.).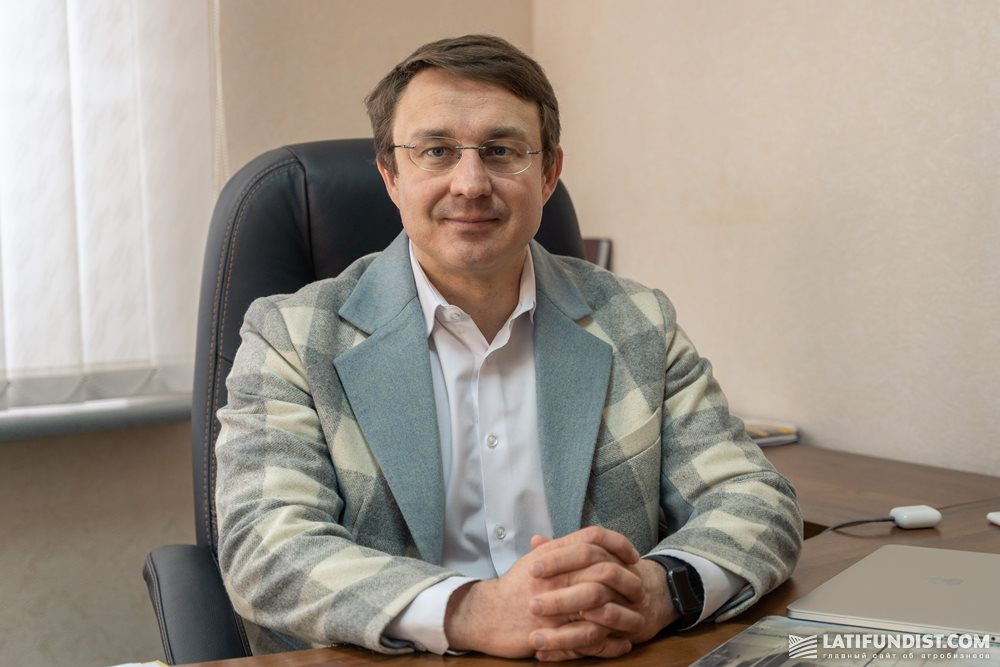 I suppose there may be a demand for mobile plants in the country as well. But so far our customers have ordered medium-sized stationary plants. Equipment with a capacity of 2-10 t of mixed feed per hour is our topseller. Actually, we build and equip feed mills with a capacity from 2 to 20 t of feed per hour. In other words, these are medium-sized companies.

Why feed mills are in buoyant demand
Latifundist.com: What share of the total number of contracts is taken by feed mills?
Nikolai Demchak: This is the core of our projects. The demand for feed mills in Ukraine developed gradually as the livestock industry developed. Farms built 10 years ago paid off after 5-7 years, and the owners decided to invest in mixed feed production.
After all, the old ways of making feed, when workers used to mix ingredients manually, have long since become outdated. And our company has, to a certain extent, helped to popularise the idea of setting up a compact feed mill. By producing their own feed, farms can reduce the cost of livestock breeding, which is essential in the context of declining margins in the industry.
Latifundist.com: Have you had to convince farmers to invest in feed mills?
Nikolai Demchak: Sometimes we had to. We did a lot of calculations, comparing how much it would cost to buy feed and to produce it in one's own workshop. We explained that the return on an in-house production would be 2-2.5 years and that it was a very profitable investment.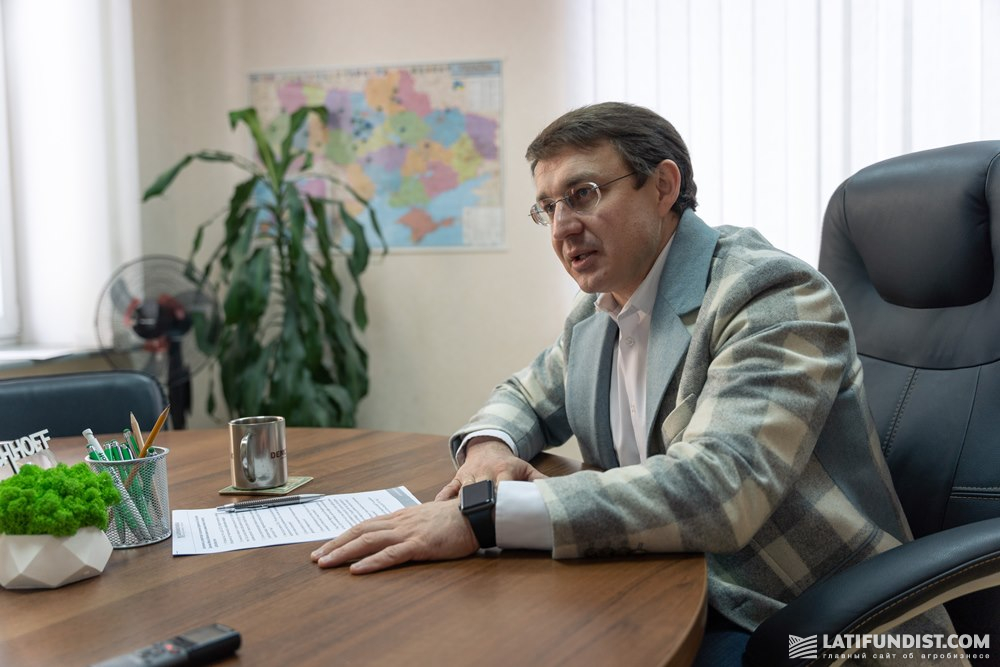 After all, many companies produce grain. They have a choice whether to sell it or to make feed for livestock. By the way, this year the situation is difficult for livestock farming because of rising grain prices. We keep in touch with customers, we see that many in western Ukraine have already refused to use corn in the ration for pigs. They have left only barley, oats and wheat.
Latifundist.com: How long does it take to complete a feed mill?
Nikolai Demchak: It takes a year on average. The fastest project was completed within nine months. We are talking specifically about construction, not taking into account the time to obtain permits.
Latifundist.com: Are there many projects for the construction of livestock complexes in Ukraine now? After all, production is declining in almost all sectors...
Nikolai Demchak: There are orders. I have to hand it to the government, after all, state compensation for the construction of livestock complexes does encourage business investment.
Actually, I can say from my experience with farmers: companies that started milk production do not give up the business, even though milk prices are going down and production costs are going up. The industry is moving forward. If 6-8 years ago the average productivity of cows was around 5,500 t of milk a year, today it is around 8,500 t.

Ukraine both can and should be self-sustaining in milk.

Livestock farming must be developed in the country. Today many people are saying that the added value should remain in the country. In order not to be a merely raw material base, cattle breeders should be supported. After all, the farms which breed poultry, cattle, and especially cows are more dependent on the land than grain producers. Such farms are of great social importance for villages.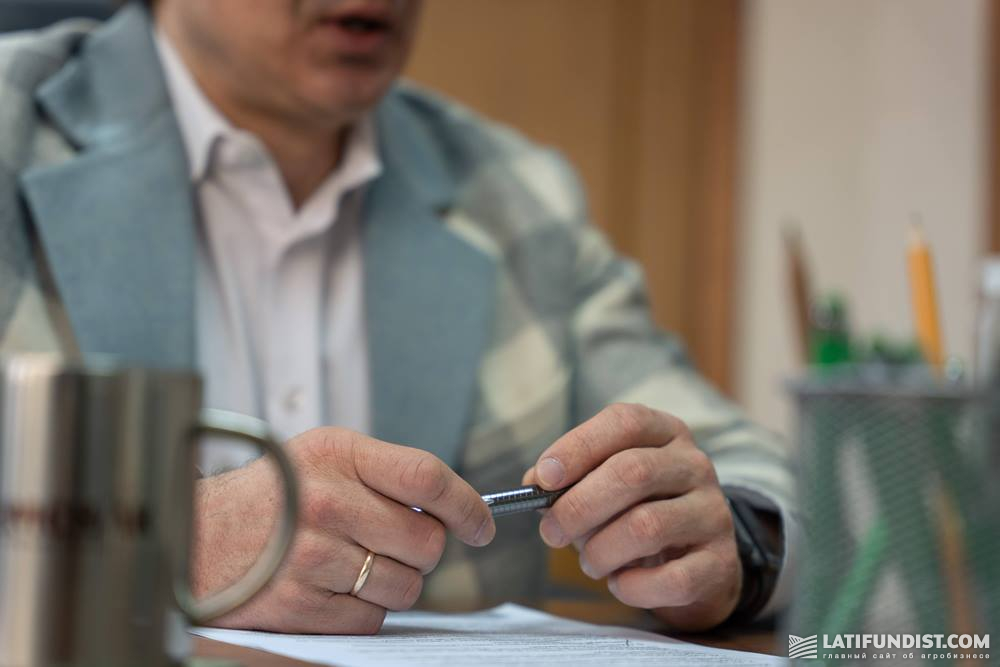 Latifundist.com: How much does African swine fever (ASF) discourage farmers from building pig farms?
Nikolai Demchak: Not that much these days. Clearly, companies are concerned about ASF. At the same time, the disease has pushed companies to implement bio-security standards. And in this sense, farms are more adapted than 5 years ago.
In other respects, I can say that every year the demand for equipment for one livestock industry or another varies. If milk margins are higher, they invest in dairy farms; if the price of pork rises, they invest in pig complexes. But for the past year, experts say, margins in pig farming were very low. The last time it was so in 2002.
Latifundist.com: You have mentioned that you work with medium-sized companies. It is hard to imagine how small poultry houses survive when there are such largescale companies in the country...
Nikolai Demchak: They find their niche. Together with Prullage Systeme, we supplied equipment to a small farm in Dnipro. The owner was well aware that he could not compete with industry giants. He chose the technology, the ration and started growing not organic, but almost domestic chicken. It is profitable for him to sell them through local retail chains.
Well, businessmen have their own perception of the matter. Some like to take risks, others do not. There are companies in Ukraine investing in times of crisis. And they succeed.
Latifundist.com: Are farmers buying equipment with their own or borrowed funds?
Nikolai Demchak: In most cases, perhaps, with their own funds. For our part, we assist as much as we can, provide instalments sometimes.

On service and coronacrisis impact
Latifundist.com: One may supply quality equipment, but on a local level encounter negligent contractors... How do you build relationships with contractors?
Nikolai Demchak: Many agricultural enterprises are constantly building something, they have their own or trusted construction teams. That is why we mostly cooperate with such teams and provide full technological support from the beginning of the project to the commissioning of the facility. And after that we provide service. Usually, our service team visits all feed mills once or twice a year and provides recommendations.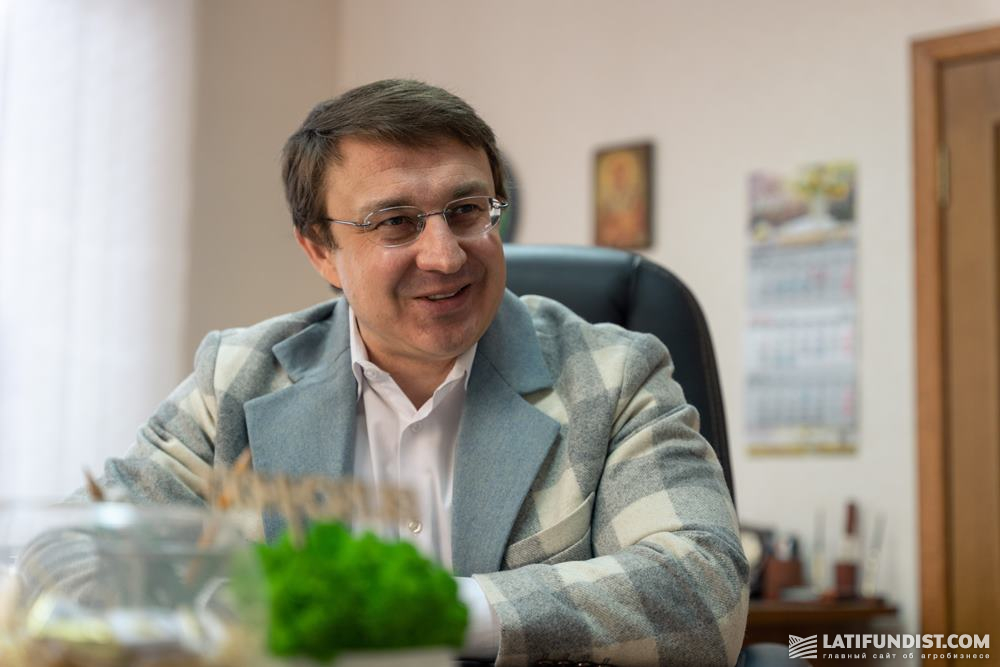 Latifundist.com: How long have you established this rule in the company?
Nikolai Demchak: The clients themselves brought us to this rule. One of them has a company close to the western border of Lviv region, where a catastrophic staff shortage exists as all the residents work in Poland. This client agreed to sign a contract with us to supply equipment on the condition that we would come twice a year for service. And he is not the only one facing staff shortages.
Latifundist.com: But if something breaks down, do you have to wait a long time for a spare part to be delivered from Germany?
Nikolai Demchak: We have a large warehouse in Ukraine. And we always have all the spare parts we need. In my experience, there was only one case when a company halted for half a day until the problem was fixed. But in 80% of cases issues can be resolved by remote access. The software provides a specialist from Germany with access to the company's management system. Almost all issues are resolved this way.
Latifundist.com: Did there not appear to be any disruption in the supply of spare parts last year because of quarantine restrictions?
Nikolai Demchak: There were none. There was a problem with people arriving from abroad. The fact is that to start the plant we invite an engineer and a commissioning engineer from Germany. And last year, because of these restrictions, we launched plants a bit later than planned.
Latifundist.com: Were there clients who dropped out of the project due to the pandemic?
Nikolai Demchak: Of course, the pandemic overwhelmed many people. For us, it was at the worst possible time. Because it is in March that we sign contracts to build plants.
The clients did not cancel, but some postponed their plans. Yet, as difficult as the year was, we launched three feed mills.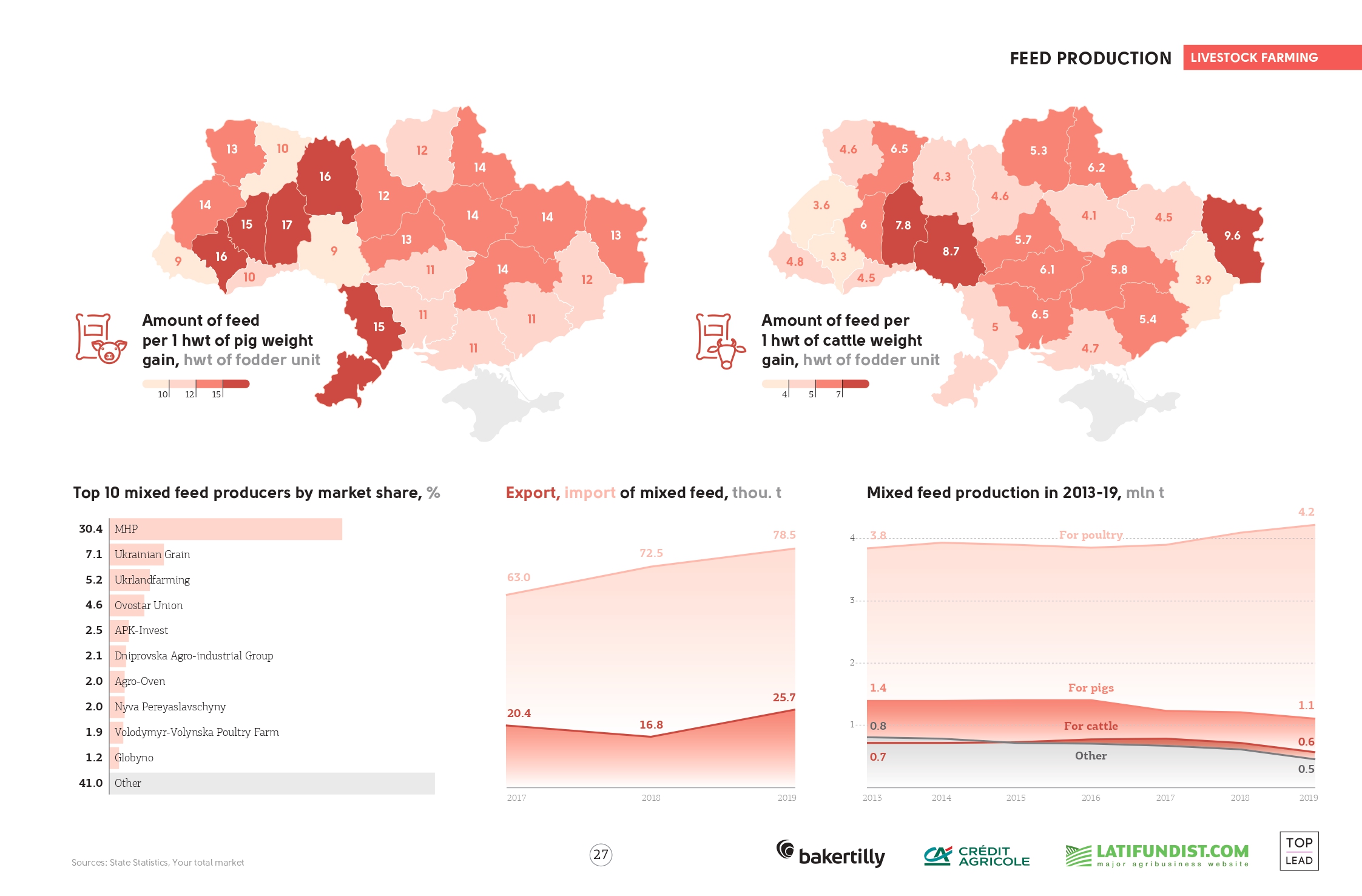 Latifundist.com: What are your plans for this year?
Nikolai Demchak: Let's rather talk at the end of the year about what we have implemented. There are requests for equipment for both poultry houses and pig farms. But mostly for feed mills.
Latifundist.com: Apart from selling livestock and feed production equipment, what other perspective niches do you see for your company?
Nikolai Demchak: I assume it is soybean processing.
Latifundist.com: With this powerful oil and fat industry that Ukraine has...
Nikolai Demchak: Every industry has its own niches to be developed. There is enough room in Ukrainian agriculture for big producers and for small and medium-sized farmers. Large companies will not work with niche products. For example, a good friend of mine grows iceberg lettuce and sells it to McDonald's. Why not? The other one breeds up to 2,000 organic turkeys using extensive technology. They have plenty of clients and the farming family ensures their own well-being thanks to this business. And so in many sectors, there are opportunities and niches. I firmly believe that Ukraine needs both small farmers who will cover the production of niche products, and agricultural holdings to ensure foreign exchange earnings, and, especially, medium-sized enterprises which develop livestock farming and uphold the rural areas.

On undistorted competition
Latifundist.com: It be known that Ukrainian equipment manufacturers see themselves in an unequal condition with importers thereby advocating restrictions on imports of equipment. What is your position on this?
Nikolai Demchak: First, there is state compensation for equipment made in Ukraine. And it is rather high — up to 30%. Secondly, it is wrong to curb importers with duties.
Why protect Ukrainian manufacturers from foreign ones? To make the quality of Ukrainian equipment even lower? Because only a competitive environment forces manufacturers to do better. Ukrainian companies do not want to bother. They do not work on technologies, management, sales systems. That is why our machine-building industry is failing. So does the automotive industry, etc.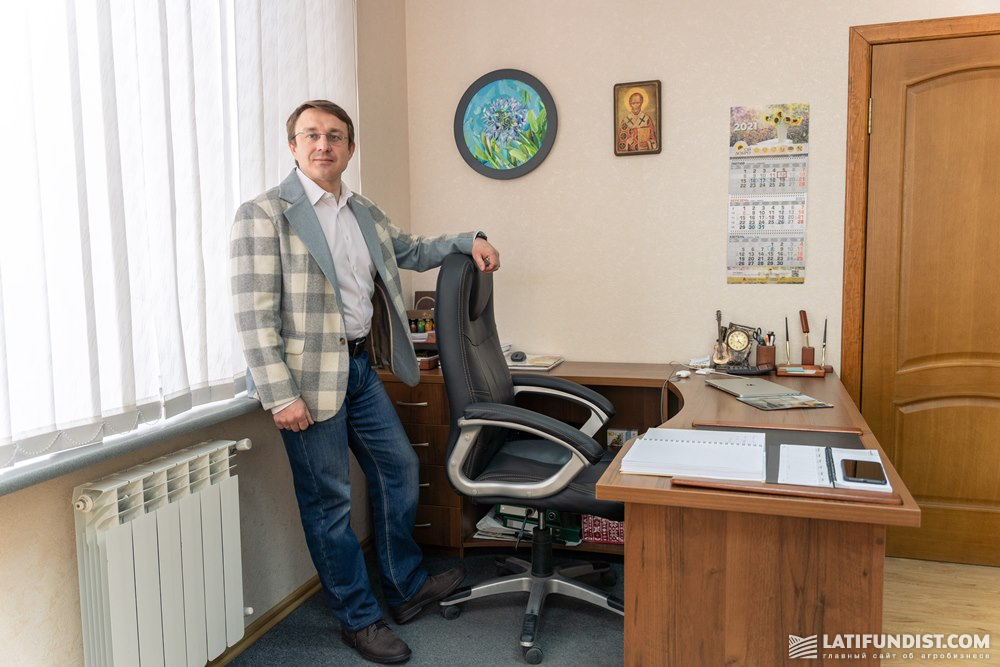 I have heard arguments about who is more efficient: Brazil and Argentina with high capacity production and modern technology or the Europeans using 15-20-year-old equipment. And the comparison was made in different sectors. It turned out that Europeans are more efficient with the old equipment. Why? Because they have hidden knowledge, information passed on from grandfather, great-grandfather. It's the knowledge that can't be passed down in an instruction manual. They are crucial in any industry.
Why are Germans such great mechanical engineers? Because engineering knowledge has been passed down from generation to generation. There's nothing that comes out of nowhere. The best things come from years of experience.
Latifundist.com: Do you think Ukrainian agriculture has enough of this hidden knowledge?
Nikolai Demchak: Certainly. More than once I met adult farm managers who remembered their relatives who were farmers. I remember my grandfather putting his hand on the ground and deciding when to sow. It is that experience and professional intuition, which are passed on at a genetic level.
I am sure that on the national scale, we must first concentrate on our strengths and then focus on our weaknesses. After all, the Ukrainian agricultural sector may engage a large number of industries and contribute to their advancement. It is bioenergy, livestock farming, processing, and so on. The Ukrainian agro-industrial complex can become a driving force for other sectors.
Latifundist.com: Thank you for the exciting conversation and for once again reminding us of the benefits and prospects of medium-sized businesses.
Alla Sylyvonchyk, Latifundist.com