OTP Leasing will receive UAH 1 billion for financing small and medium business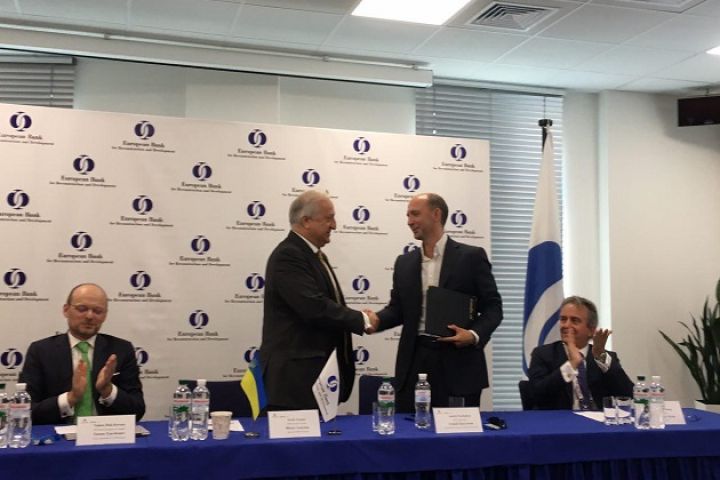 The European Bank for Reconstruction and Development (EBRD) will provide OTP Leasing with a loan of about UAH 500 million. The loan deal was signed by the parties during the press conference in Kiev on August 15.
The EBRD will issue a loan in the amount of about UAH 500 million to the OTP Leasing company. The company will also receive a similar loan from the parent financial institution — OTP Bank Plc. According to Sevki Acuner, EBRD Director for Ukraine, the loan will be mostly focused on financing small and medium-sized agribusiness.
"This transaction is of great importance for us since for the first time in the history of our bank in Ukraine, we issue a loan in national currency. These UAH 500 million from us and as much from the parent bank will be used to support leasing operations aimed, first of all, at small and medium-sized agribusiness. Nowadays, the leasing industry in Ukraine is not fully developed, and we hope that this transaction will further promote the development of this sector," said Shevki Acuner.
Andrei Pavlushin, CEO at OTP Leasing, noted that the loan deal is of great importance for both parties and for Ukrainian agribusiness in general. Since the loan is issued in local currency, this should encourage Ukrainian agro producers to participate in the company's leasing programs. After all, often farmers are afraid to take a loan in dollars. According to his expectations, the total amount of leasing operations for the agricultural business for the current year will be about $90 million.
"Now we have a plan of $70 million. But taking into account the work we have done, the market activity and this loan deal, we will reach $90-95 million and will surpass our plan by 30-40%. And when I am talking about the amount of $90 million, I mean only the amount of our funding. Taking into account the amount of the first installment from the clients, the total amount of investments in the agriсultural sector will be $120-130 million, about 40% of which are allocated for small and medium businesses," Andrei Pavlushin answers the question from Latifundist.com.
In his turn, Tamas Hak-Kovacs, Chairman of JSC OTP Bank, claimed that today OTP Leasing company is the largest leasing institution in Ukraine. According to him, every second machinery unit was sold through the leasing system by OTP Leasing. And he is sure that cooperation with the EBRD will only improve these indicators and open new opportunities for representatives of small and medium-sized agribusiness.
In addition, the speaker noted that the leasing market in Ukraine now needs support. According to him, leasing is the best tool for supporting Ukrainian small business.
"If you explore the leasing market in Ukraine, you will see that this sector requires support. Leasing is very interesting for Ukraine because it is an excellent tool for financing agricultural business. And this loan deal will soon prove that we support small and medium agricultural producers not in words, but in deeds," concluded Tamas Hak-Kovacs.
Earlier it was reported that throughout 5 months in 2017, OTP Leasing allocated $40 million, exceeding the plan by 39%.