Nika-Tera handled 600 thou. tons of cargo in September 2018
Sea Specialized Port Nika-Tera (Mykolaiv), which is a structural division of Group DF, in September 2018 handled more than 600 thou. tons of cargo, having exceeded the previous record by 9%.
In the proceeded cargo structure prevailed grains, legumes, oilseeds and processed products.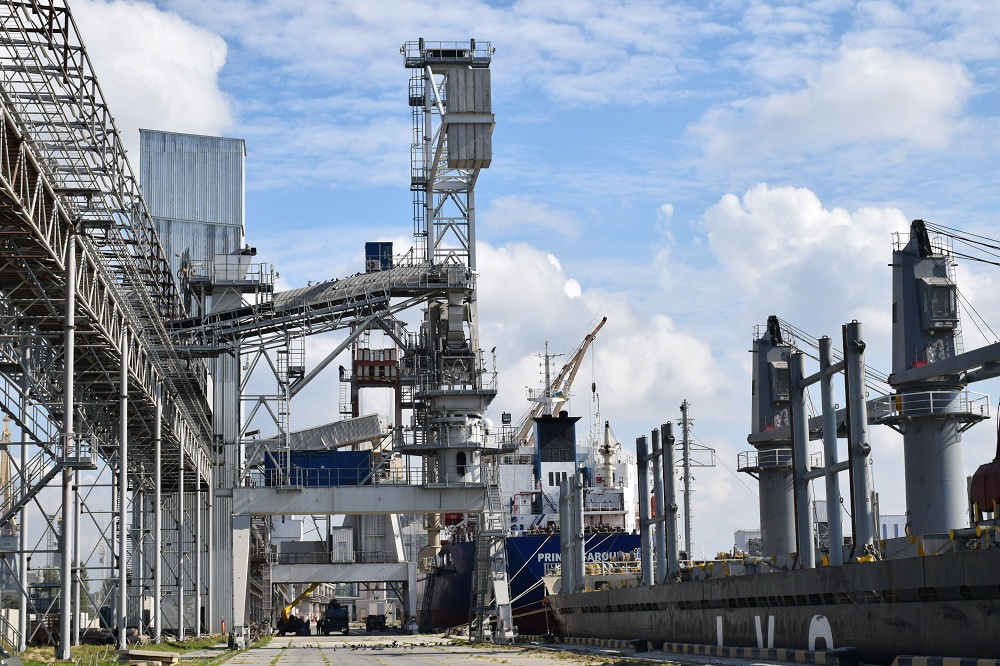 In September, a record number of vessels was proceeded — 35.
"At the moment, four port cargo areas are optimally loaded and carry out transshipment of wheat, corn, barley, peas, soybean, oilseed meal, wheat bran, potassium chloride, phosphorite, spar, clay and other bulk cargoes," informed Igor Gridnev, Director of SSP Nika-Tera.
He noted that in spite of the fact that the port increased cargo turnover and started proceeding new types of cargo, the company consistently maintains a high transshipment rate and promptly conducts intra-port logistics operations.
Earlier the company informed about loading the Bruno oil tanker with 30 thou. tons of sunflower oil. The tanker was proceeded within 4 days with an average daily loading rate of 8 thou. tons.