MHP recognized as the leader in the management of environmental quality and safety for the fifth time
The agro-industrial holding Myronivsky Hliboproduct (MHP) was recognized as a leader in the nomination "A system approach to managing and introducing cleaner production technologies" in the year 2018.
About 80 large Ukrainian enterprises participated in the All-Ukrainian contest "Environmental Quality and Safety", of which only 18 companies advanced to the second round.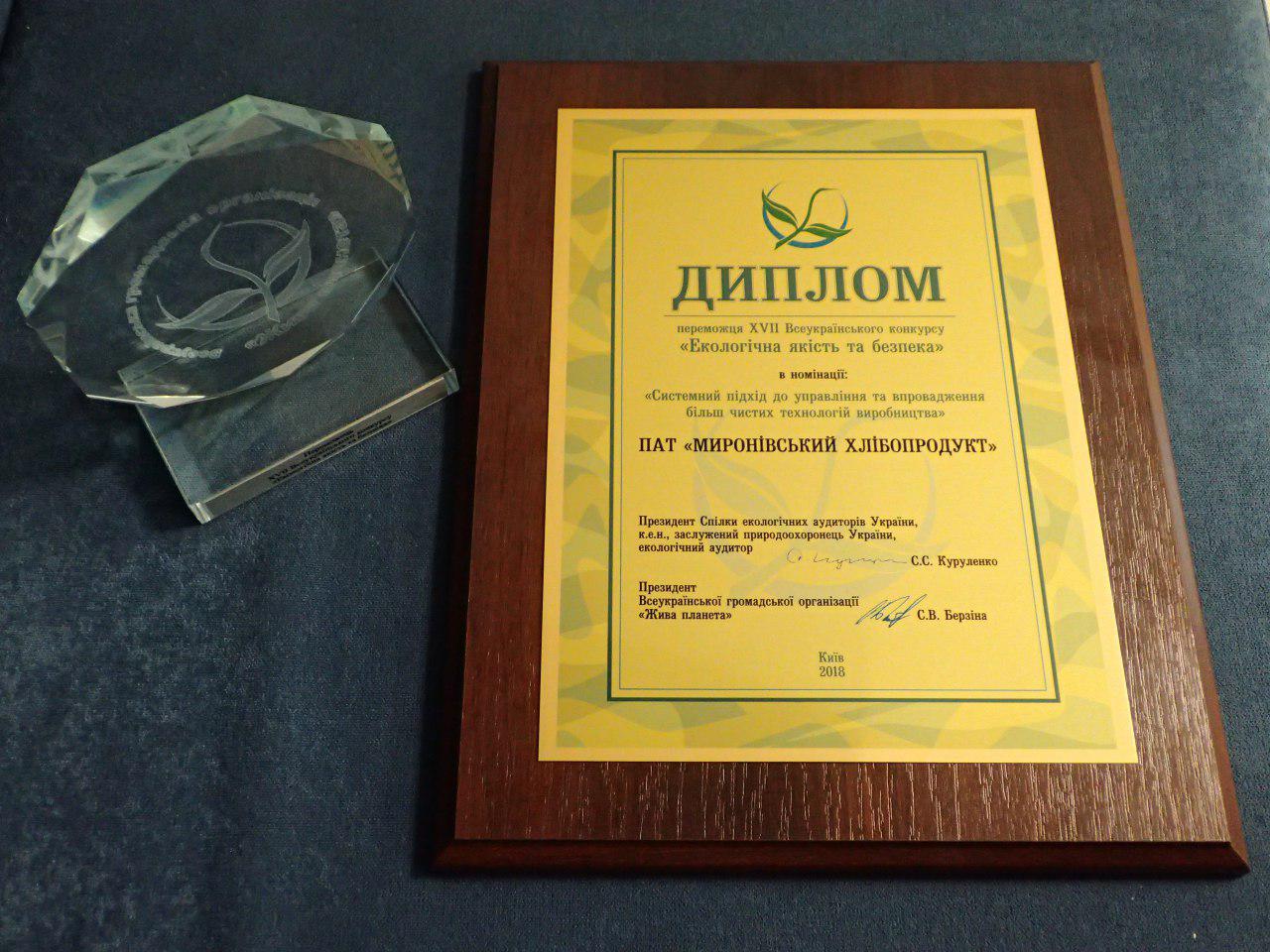 The ceremony of awarding winners, who were determined by the expert group of the Main Competition Commission of the leading industry experts, was held in the framework of the section "Ecology — GREENMIND" in the framework of the International Forum "Innovation Market".
"As a public international company whose products are represented in the markets of many countries of the world, the Group enterprises are actively introducing innovative technologies and the most modern equipment and instruments in their activities, as well as adopting advanced international technologies to preserve the environment," said Alexander Semenets, the Chief Ecologist of MHP, commenting on the award.
The company's environmental strategy provides for the planning of environmental activities for several years ahead and includes management in the field of ecology at the holding's enterprises, reduction of greenhouse gas emissions and the introduction of an environmental management system.
Previously MHP announced that it had signed an agreement for the acquisition of 90.692% of the issued share capital of Perutnina, a well-established and vertically integrated company in Southeast Europe, including, Slovenia.