Transload shiploader installed at M.V. Cargo terminal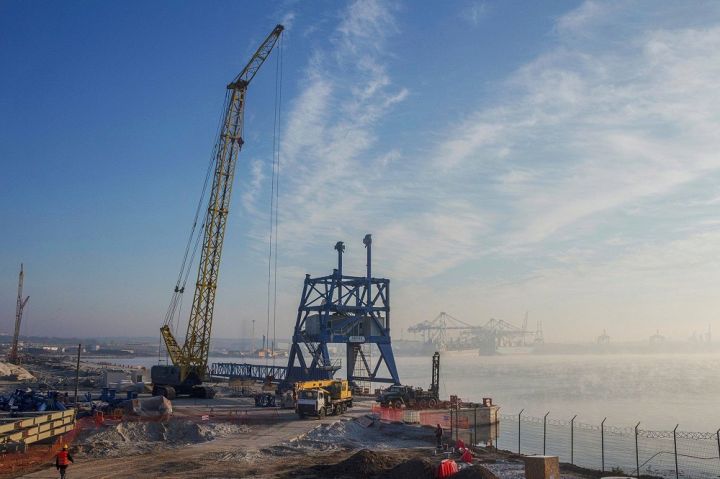 Installation of Transload shiploader by Golfetto Sangati at M.V. Cargo terminal in the STP of Yuzhny (Odesa region)
Photo by: «М.В. Карго»
M.V. Cargo is carrying out operations on the construction of the Transload shiploader in the STP of Yuzhny (Odesa region).
"Supports and the central part of the shiploader are already installed, and very soon a loader arm will be assembled," the message says.
Especially for M.V. Cargo Italian company Golfetto Sangati constructed a mobile loader type Transload. The company notes that when designing the loader, the frame of the steel structure was optimized taking into account the significant load.
"Shiploader productivity is one of the highest in the Black Sea region — 2.000 TPH. One of the clear advantages of the machine is the boom reach, which allows for the loading of Capesize type vessels. All environmental standards are maintained — closed loading systems suppress grain dust," the company notes.
The Cargill and M.V. Cargo terminal will start working at full capacity in December 2018.