Soybean and corn production forecasts curtailed
The forecast for world corn production in 2019/20 is reduced by 23 million tons to 1,095 million tons, 2 percent below the current season level (1,118 million tons), the International Grains Council (IGC) informs.
Corn production estimate for 2018/19 was 1,130 million tons, 35 million tons less than the current production.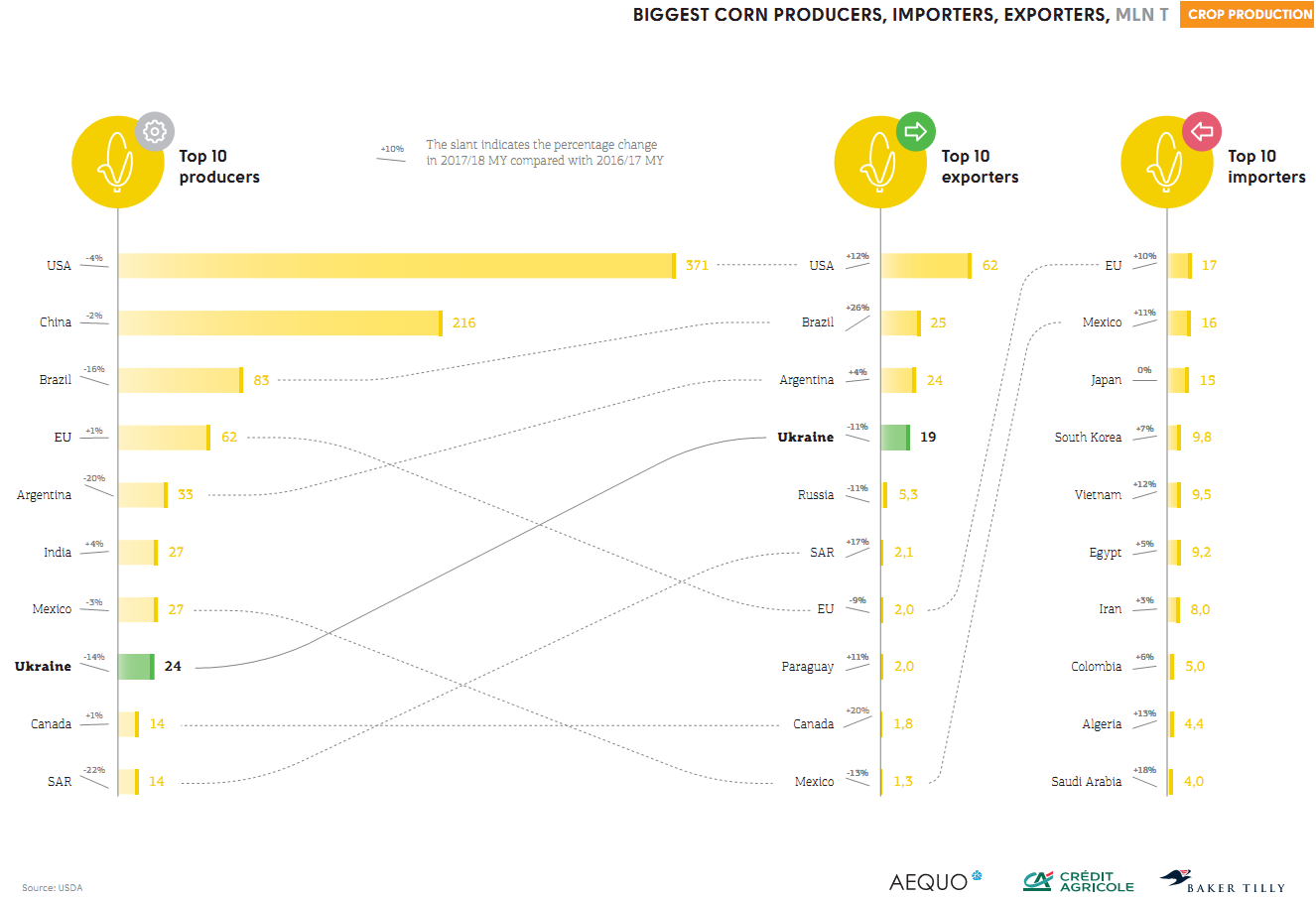 IGC experts project the global soybean output in 2019/20 9 million tons lower m/m, at 349 million, down by 4 percent y/y.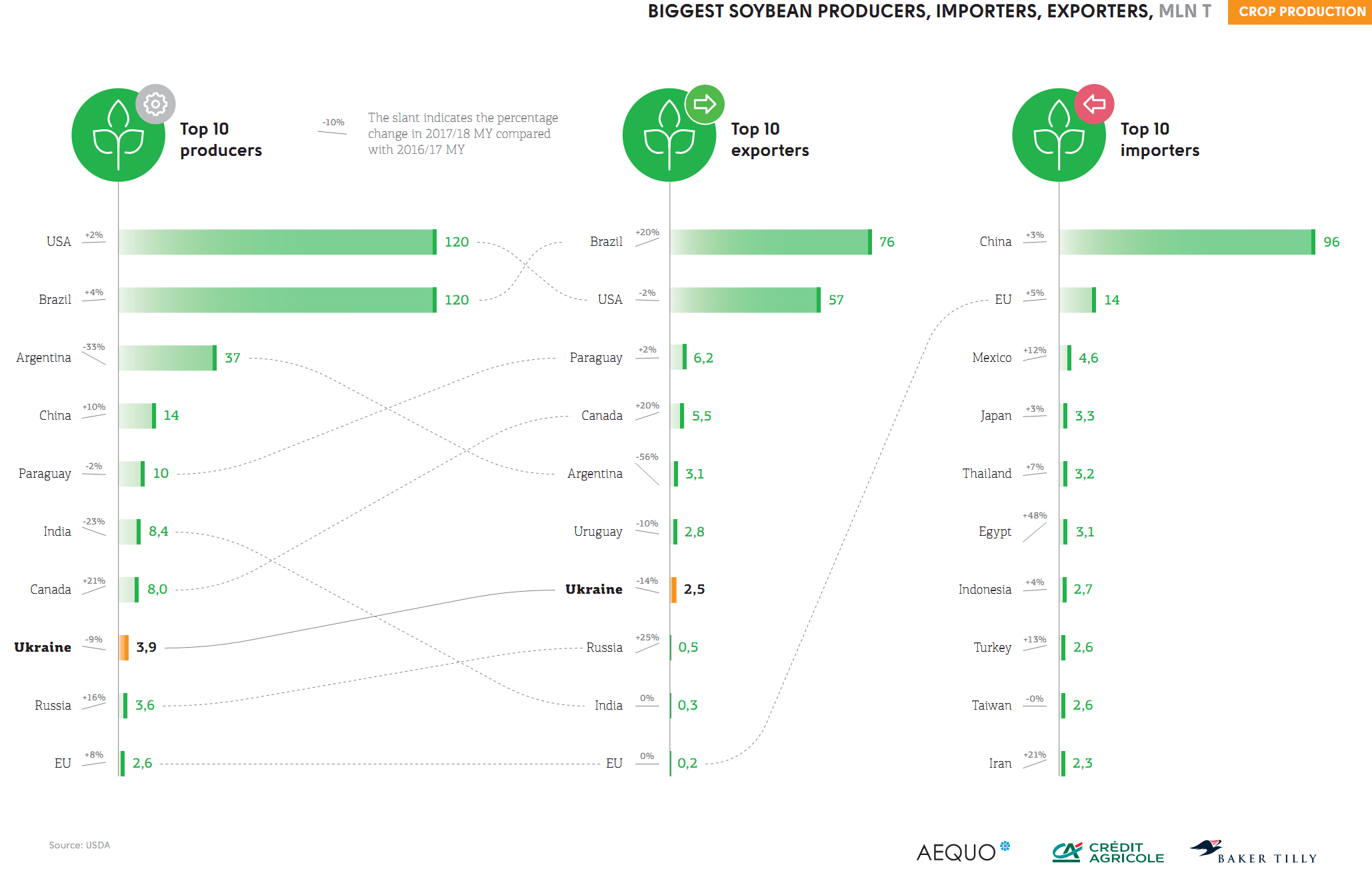 Because of revisions for India, the EU and Ukraine, the forecast for wheat output is 3 million tons higher m/m, at a record 769 million (+5 percent y/y). As experts point out, this growth will be achieved due to the forecasted increase in wheat bulk yield in India up to 101.2 million tons vs. previously expected 99.1 million tons, in the EU — 151.2 million tons vs. 149.8 million tons, and in Ukraine — 28 thou. tons vs. 27.5 thou. tons.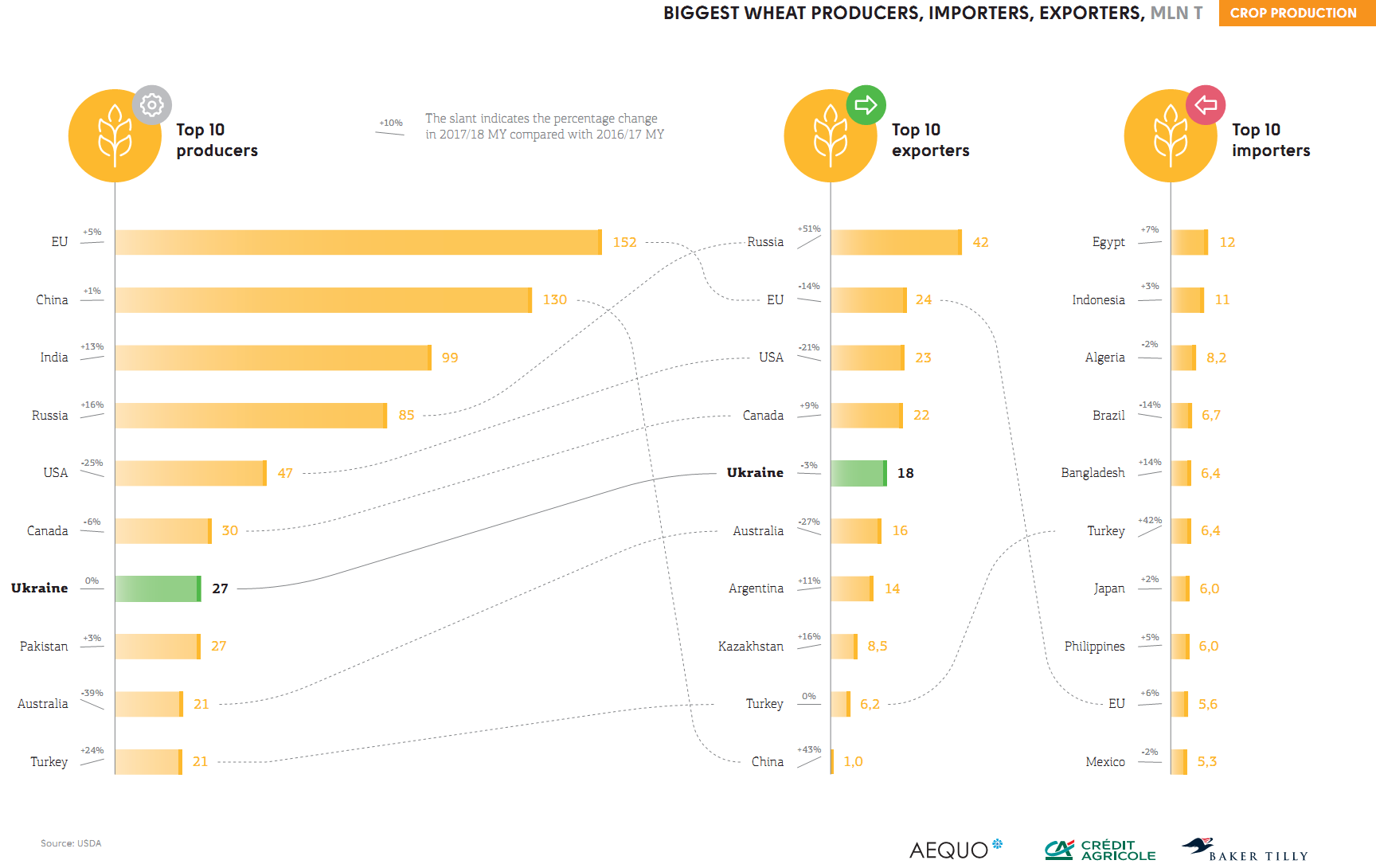 "Most of the m/m change is linked to a tighter outlook for US maize inventories. Trade is 1 million tons up m/m as increased forecasts for wheat and corn shipments are partly offset by a reduced outlook for sorghum," the report says.
Improved climatic conditions in the U.S. support the producers' hopes for a favourable development of spring crops and higher rates of wheat harvesting. However, it is yet unclear how the rains have affected the quality of wheat.