MHP invested UAH 200 mln in local communities development
The Myronivsky Hliboproduct agro-industrial holding (MHP) invested UAH 203 million in local communities development in 2018.
By the company's report, key highlights for the period include an increase in renewable energy sources by around 8% and construction of 24 MW Biogas complex.
Among other steps taken by MHP are the following:
consistent improvement in overall company health and safety as evidenced by no incidences of health-related illnesses at any of MHP's operations;

the practice of industry-leading animal welfare standards in line with the highest EU regulations and international standards;

launch of the MHP Development Centre and an innovative digital management system to enable greater training and development opportunities for all employees, including business simulations and individual coaching;

continued maintenance of rigorous product quality and safety control procedures, from the grain growing stage through to production of poultry products.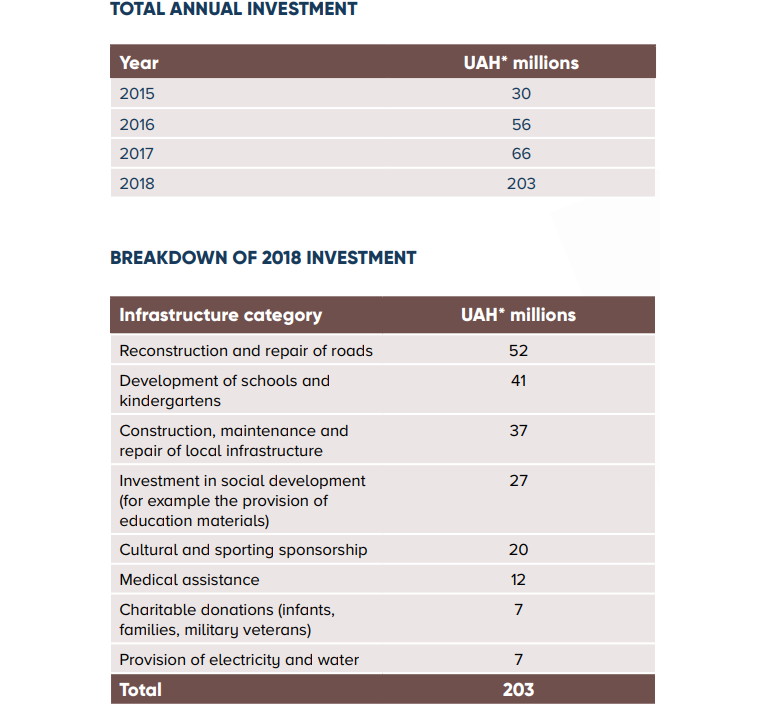 Dr. John Rich, Chairman of the Board of MHP, said: "This report shows that MHP continues to invest in the most cutting-edge technologies. We are proud of the steps we have taken in this last year and even more excited about our future plans. Our 2018 Report highlights our ambitious targets towards environmental sustainability, animal welfare and food security and people development — in reducing our greenhouse gas emissions, incorporating more international certifications into our feed mills and implementing increasing digital innovation to further develop our employees and attract the best young talent."
As previously reported, quality products and modern safe technologies are priority tasks in the strategic development program of MHP.