Astarta-Kyiv commissioned a USD 19.2 mln grain storage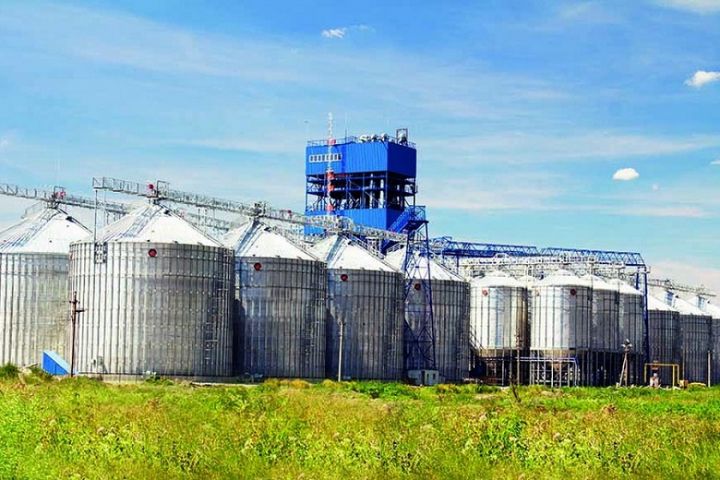 Astarta-Kyiv Semenivka grain storage in Poltava region
Photo by: пресс-служба «Астарта-Киев» / Astarta-Kyiv
In early July, Astarta-Kyiv agri-industrial holding commissioned Semenivka grain storage in Poltava region, Elevatorist.com reports.
This is the largest Astarta's grain storage with the capacity of 120 thou. tons. The elevator is designed to receive grain from the Poltava region's agricultural companies and from partner agricultural producers.
The Semenivka elevator complex includes 17 silos of 5,000 tons and 9,000 tons, and 9 operational storage silos 1,000 tons each.
"In the course of designing, we observed all technological and legal procedures. It was important for the customer that everything was in accordance with the rules and that the Ukrainian equipment was used in the technology as much as possible. So we can say that 70% of it is Ukrainian elevator and it characterizes Ukrainian equipment manufacturers well. In addition to the Ukrainian equipment, the world brands are also represented there," commented Yaroslav Lutskiy, chief designer of the facility, head of the project group at Interproekt GmbH.
According to him, in the design process such Ukrainian companies as Variant Agro Build, Eskeeper and Olis were involved.
This is the first elevator of the company that can perform seven independent operations simultaneously. Silo construction process сontinued for nine months with the Capex of USD 19,2 million.
With the commissioning of Semenivka grain silo complex, Astarta is finalizing its grain storage investment program started in 2015. The company now operates 7 modern silos with a total capacity of 550 thousand tons in Poltava, Vinnytsya and Khmelnytsky regions, the company informs.