EU rapeseed production to hit the lowest in 10 years
Strategie Grains analysts in their monthly report kept the forecast of the EU rapeseed production at 17.8 million tons in 2019/20, 11 percent lower from the previous season, the APK-Inform consultancy reports.
This may be the minimum output in the EU over the past 10 years.
"Rapeseed production is expected to decline due to dry weather conditions in most EU countries. At the same time, according to market participants' estimates, as oilseed crops are currently mainly at the stage of ripening, the impact of drought may not be particularly significant," the report says.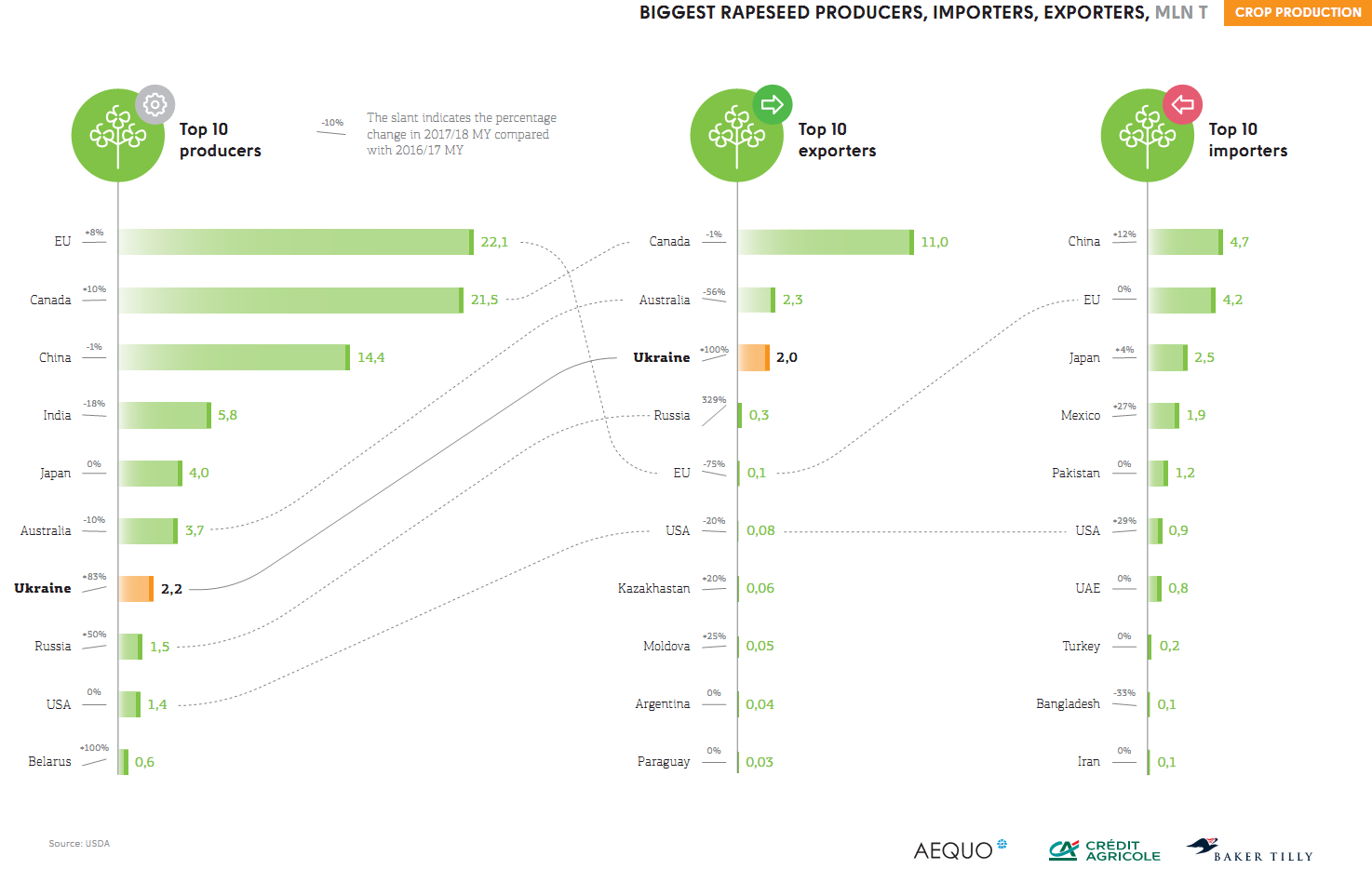 Analysts have improved the forecast for rapeseed imports by the EU countries in the new season from the previously expected 5.4 million tons to a record 5.8, 38% percent higher from the 2018/19 season (4.2 million tons).
Previously reported that rapeseed cropping campaign 2019 started in Ukraine.