Ukrainian wheat strengthened in the word grain market
Increased competition in the wheat market contributed to a slight decrease in prices for Russian wheat. At the same time, Ukrainian wheat strengthened slightly as there was a demand for wheat with a protein content of 11.5%, Refinitiv Agriculture reports.
The expected high wheat yield in Europe is intensifying competition in the wheat market.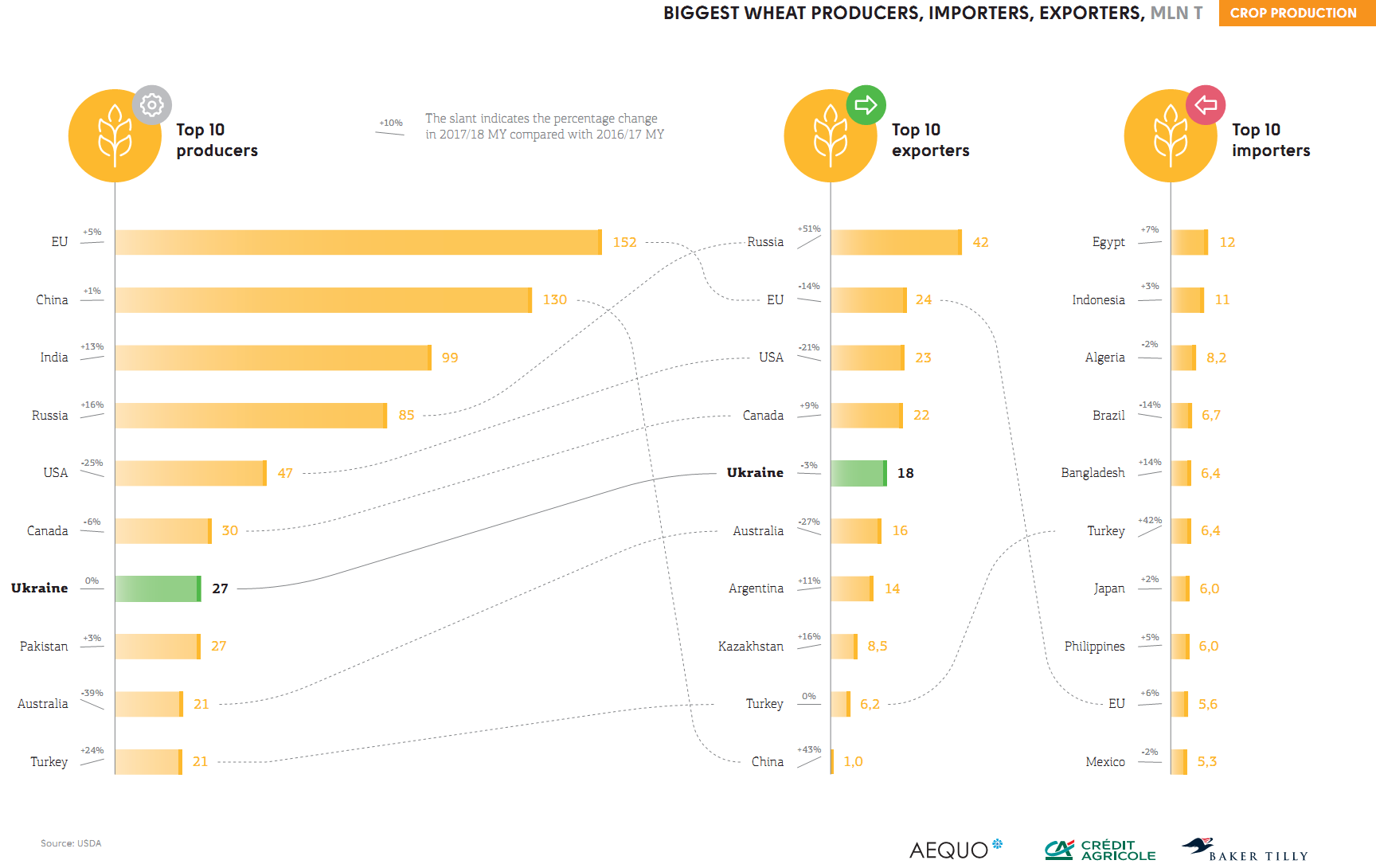 According to the report, at the moment trade activities in the Russian market are mainly carried out by large exporting companies, carrying out export programs. Russian wheat trade is becoming less attractive for medium and small companies due to high domestic purchase prices.
"To maintain stable external demand for Black Sea wheat, export prices have to remain competitive. At the same time, high domestic prices make exports less profitable for traders and do not contribute to the growth of shipments," the report says.
Previously reported that the Ukrainian sunflower oil market continued experiencing a shortage of supply, which was the basis for a high level of export quotations of FOB Chernomorsk.