US corn condition seen no principal changes
As of September 1st, 2019, corn condition in the United States has not changed significantly. Thus, 47% of plants are in good condition vs. 46% a week earlier (47% in the comparative period last year), USDA reports.
Crops condition at the reporting date was as followed:
fair — 29% (21% in the comparative period of 2018);

poor — 10% (8%);

very poor — 3% (4%).
Karen Braun, Global Agriculture Columnist at Thomson Reuters, writes on Twitter that most producers report more heat is welcome for their corn, but none more than North Dakota where the black layer has appeared.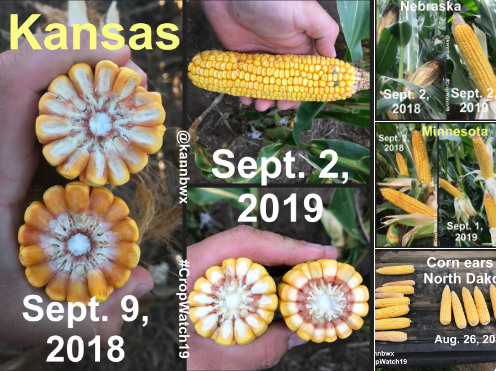 The forecast for global corn production in 2019/20 increased by 8 mln t to 1.1 bln t. The IGC remains well below the USDA figure of 353.1 mln t posted on August 12th, Agritel analysts comment.