Soybean oil export from Ukraine in Jan-Oct 50 pct higher YoY
In January-October of the current year, soybean oil export shipment from Ukraine totalled 319.02 thou. t for the amount of USD 203.34 mln.
By the data of the State Fiscal Service of Ukraine (SFSU), this indicator is 49% higher from the total prior year's indicator — 214.71 thou. t.
Key importers of the product in the reporting period are as followed:
Poland — USD 75.52 mln (37.14%);
China — USD 59.19 mln (29.11%);
India — USD 25.92 mln (12.75%);
other countries — USD 42.71 mln (21%).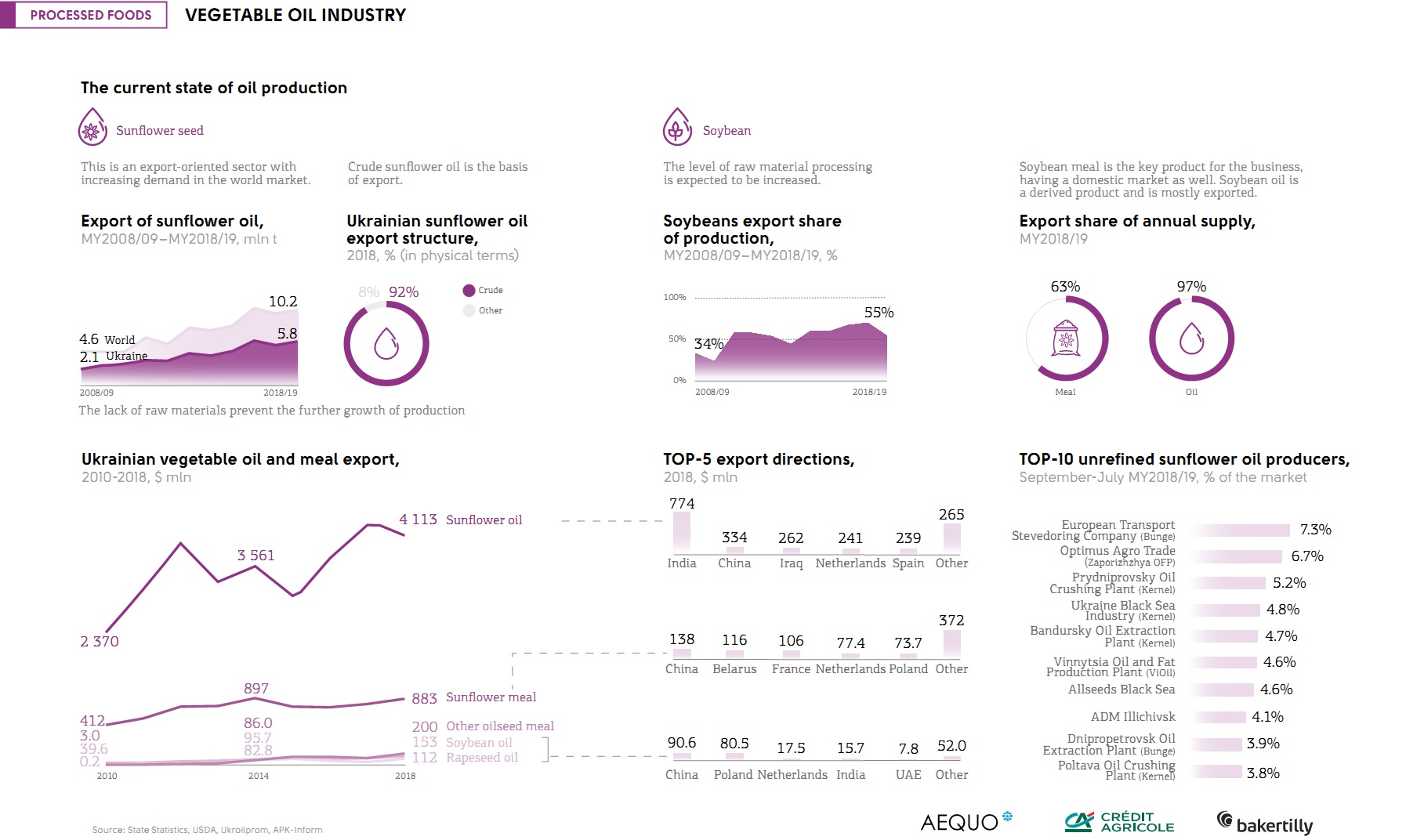 In the period of January-September 2019, unrefined soybean oil production in Ukraine totalled 221.15 thou. t. In September 2019, soybean oil output reached 20.81 thou. t, 22.6% more from September 2018.