USA intensified wheat and corn export shipment — USDA
In the period of November 8–14, 437.7 thou. t of wheat were delivered to foreign markets from the USA under the USDA data. This indicator is 83% higher from the volume of shipments in the preceding week, the APK-Inform consultancy reports.
"In the reporting period, shipments of this grain crop were carried out to Mexico — 98.1 thou. t, Japan — 58.3 thou. t, Indonesia — 58 thou. t and Colombia — 31 thou. t," the message reads.
The total export volume of the US wheat since the start of 2019/20 (June 1st) as of November 14th amounted to 15.6 mln t, 8% higher from the corresponding indicator of the previous marketing year.
Experts note an increase in weekly corn exports from the US of 788 thou. t (+36% over the week). Grain was shipped to Mexico — 386.6 thou. t, Colombia — 124.9 thou. t, Japan — 82.3 thou. t, Honduras — 78.3 thou. t. In total, 13.3 mln t of corn (–45% a year) was shipped from the U.S. since the start of the current season (September 1st – November 14th).
Previously reported that Ukraine exported 23.13 mln t of staple grains since the start of 2019/20 (July 1st). As of November 22nd, the commodities shipment increased by 6.17 mln t compared to the relevant period of the previous year.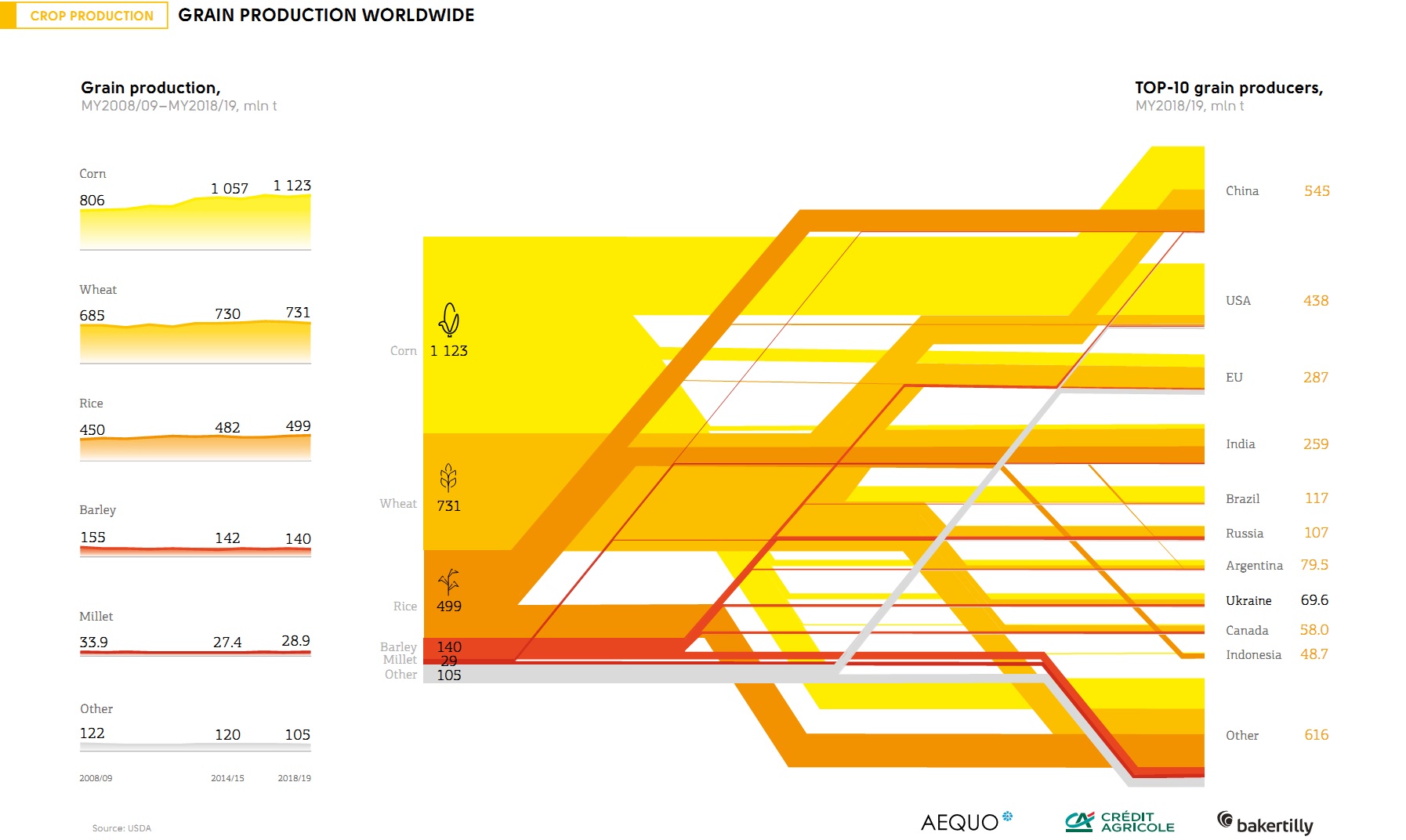 Learn more: