Ukraine in the lead of the European soybean production
Ukraine is the largest producer of soybean in Europe and holds an eighth place in the world. This was informed by Vladimir Pugachev, Regional Quality Manager (Ukraine, Russia, Belarus) at Association Donau Soja in Ukraine, SuperAgronom.com writes.
The soybean market is one of the most important markets for Ukraine's agricultural commodities, he noted. Over the past decade, soybean areas have more than tripled, reaching 3.7 mln ha (as of 2019), which accounts for 8.5% of all areas under the crop.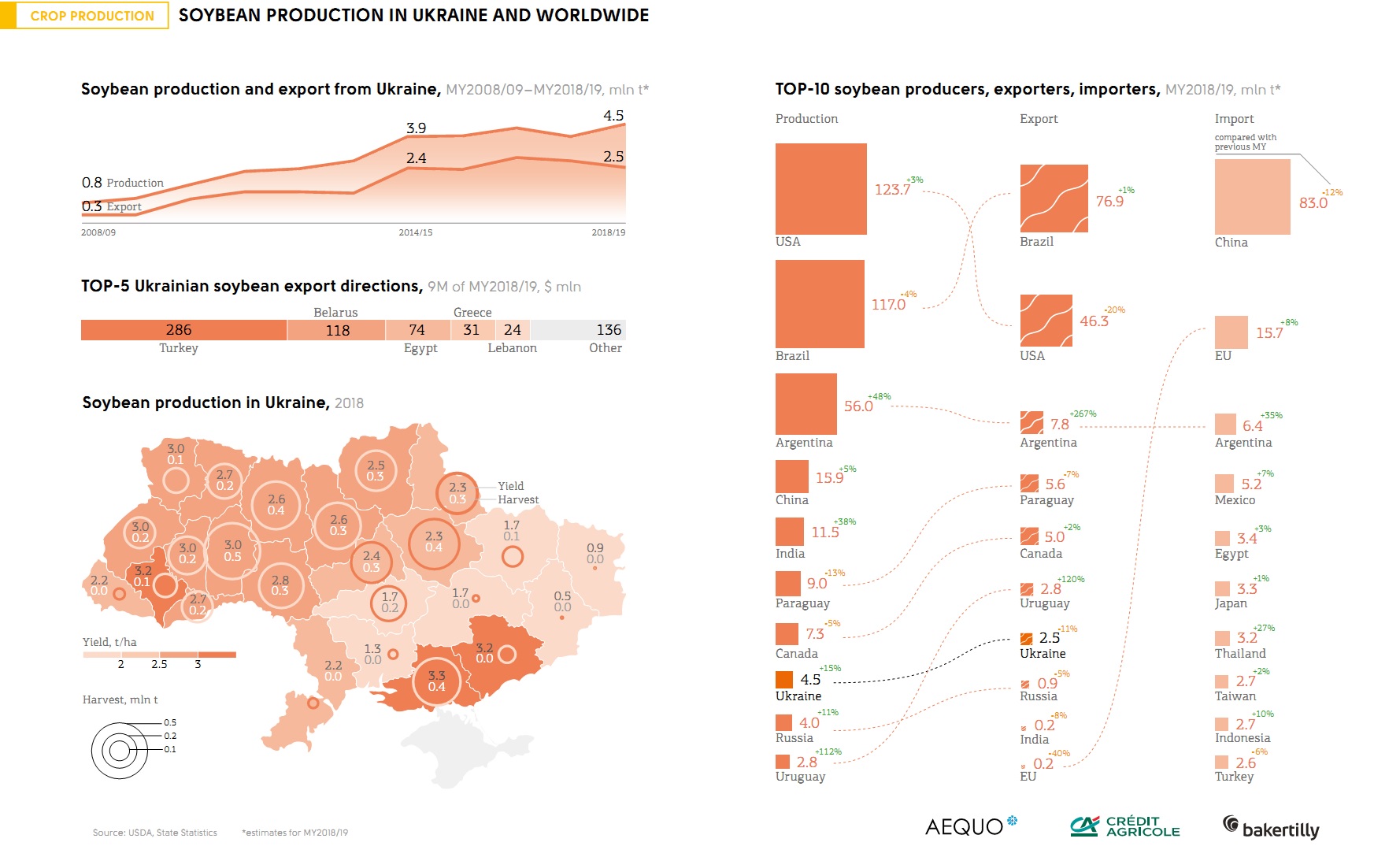 The forecast for soybean areas in 2019 totalled 1.6 mln ha, whereas this year's crop was harvested from 3.7 mln t using the average yield of 2.35 t/ha. The expert believes that despite a rather difficult year and price policy disappointing many producers, soybean has been and will remain one of the most produced and profitable crops for export.
"On its part, Association Donau Soja promotes the competitiveness of Ukrainian soybean producers in the global market. To this end, training programs are organized for agrarians, including the best practices of sustainable soybean production, coordination of training projects on varieties of crops and approaches to production, exchange of experience during Field days," said Vladimir Pugachev.
As a reminder, one of the main factors contributing to the Ukrainian hryvnia's appreciation during November-December 2019 was a record harvest of grains and oilseeds in Ukraine.