Farmland market bill provides for minimum land price
The minimum price for farmland in Ukraine, as provided by draft law No. 2178-10 prepared for the second reading in the Parliament (the Verkhovna Rada), can be no less than the normative monetary valuation of land plots which now in Ukraine makes UAH 27.499 per 1 ha, UNN reports.
Under the data of the State Service of Ukraine for Geodesy, Cartography & Cadastre (StateGeoCadastre), the average normative monetary valuation of farmland in the country amounts to UAH 27.499,72. Depending on the region, it varies from UAH 21.411 in Zhytomyr region to UAH 33.646 in Cherkasy region.
"The established minimum price at which the land can be sold cannot be less than the normative monetary valuation," announced Mykola Solskiy, Head of the Parliamentary Committee on Agrarian and Land Policy.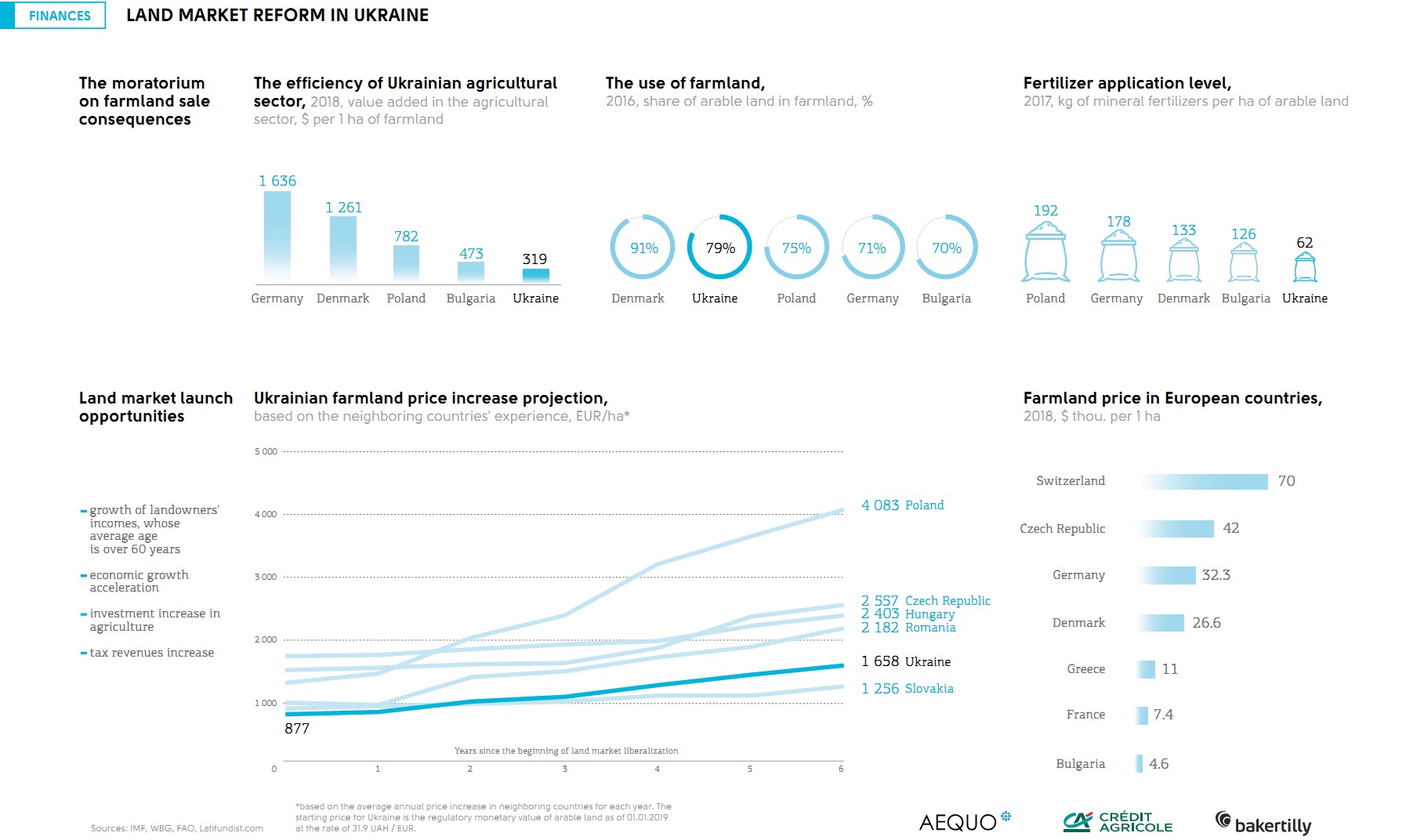 The National Bank of Ukraine (NBU) considers land reform to be one of the factors for rapid economic growth, approximately 7% per year.
As a reminder, legal entities, the founders or ultimate beneficiaries of which are persons who are not citizens of Ukraine, may acquire ownership of agricultural land subject to approval by referendum.