Aleksandr Pan: 2020 will be the year of inflows to agribusiness
2020 will be the year of inflows to Ukrainian agribusiness. As noted by Founder of agritrading company Mak Holding Aleksandr Pan, since early January both foreign and domestic investors have intensified their activities.
"We see real GDP growth in the range of 3-4%, hryvnia is strengthening, relatively low oil prices and a record grain harvest — all these are positive signals for companies and funds that plan to invest in the Ukrainian economy. Obviously, agribusiness will be the driver of this growth supported by the future opening of the land market," says Aleksandr Pan, founder of Mak Holding.
He adds that German Chancellor Angela Merkel recently spoke at a meeting with Ukrainian President Volodymyr Zelenskiy about the importance of increasing investment in the Ukrainian gas transport system. This year, the EBRD has already announced plans to invest EUR 1 bln in Ukraine. Particularly, it concerns financing for land purchase credits. Deutsche Bahn and the Ukrainian Government and Ukrzaliznytsia signed a Memorandum of Understanding in Davos.
Meanwhile, says Alexandr Pan, domestic giants are developing their large-scale investment projects. For instance, Kernel will continue the construction of Starokostiantyniv oilseed processing plant (USD 180 mln investments).
"As potential investors in the agro-industrial complex, we are considering the following areas: modernization of ports, motorways and railways, storage facilities. All these projects are aimed at increasing Ukraine's agro-exports," stresses Alexandr Pan.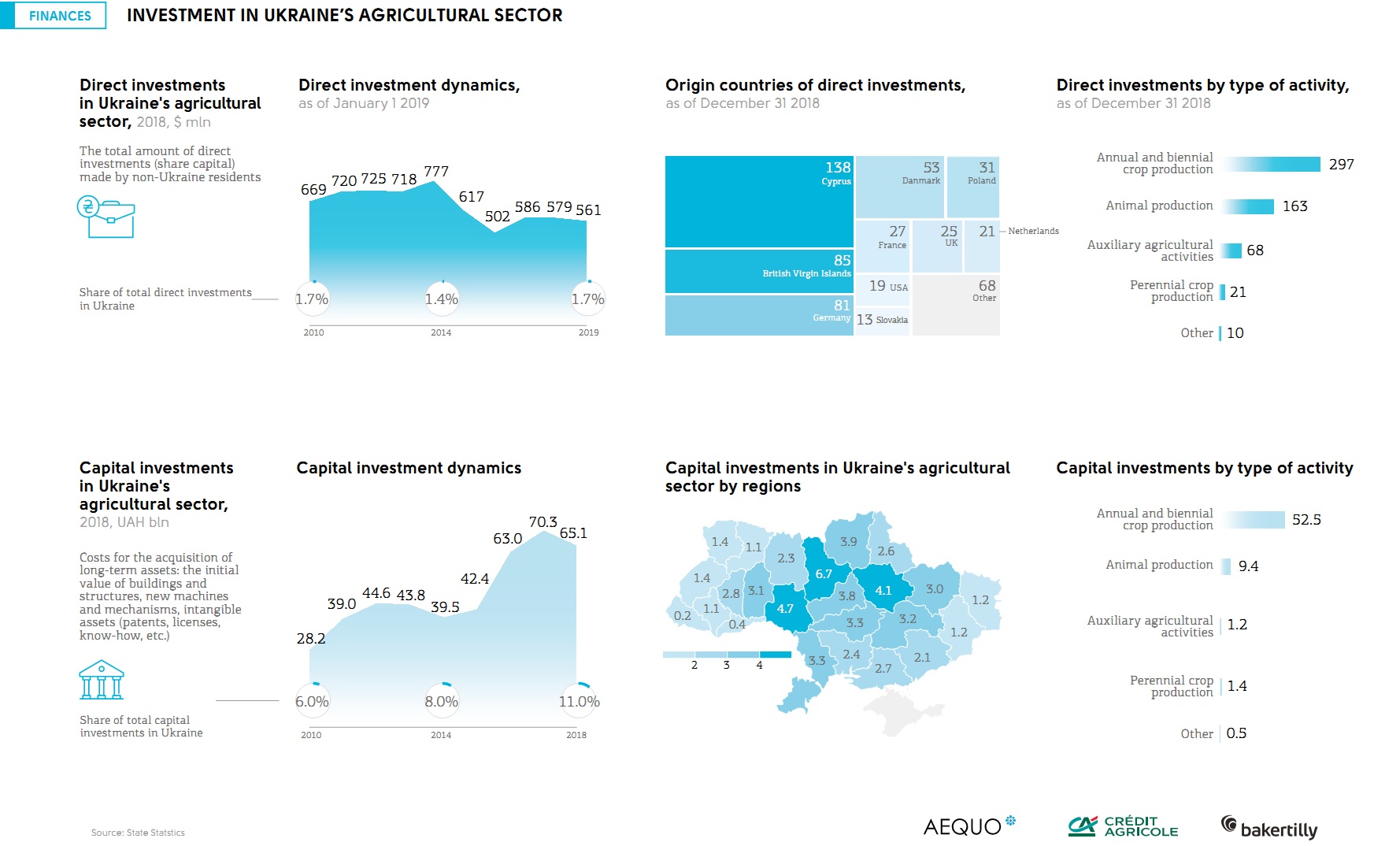 Note: Aleksandr Pan is the Founder of the SPANG Capital company specializing in investments in various business areas including European and regional real estate, grain trading. The parent company SPANG Capital structure includes Mak Holding, which is engaged in agricultural commodities trading.