Soybean oil export from Ukraine surged 75 pct in 2019
In the period of January-December 2019, soybean oil export shipment from Ukraine totalled 374.85 thou. t worth USD 241 mln.
This indicator is 75% higher YoY (2018: 214.71 thou. t).
As reported by the State Customs Service of Ukraine (SCSU), the key markets for Ukrainian soybean oil in the reporting period are as followed:
Poland — 140.8 thou. t of soybean oil worth USD 90.54 mln, accounting for a 37.57% share of the total supply;

China — 115.34 thou. t, USD 74.14 mln, 30.77%;

India — 44.42 thou. t, USD 28.57 mln, 11.85%;

other countries — 74.26 thou. t, USD 47.74 mln, 19.81%.
Soybean oil import to Ukraine in 12M 2019 equals 55 t for the amount of USD 87 thou. The product was supplied mainly by France, Germany and Belgium.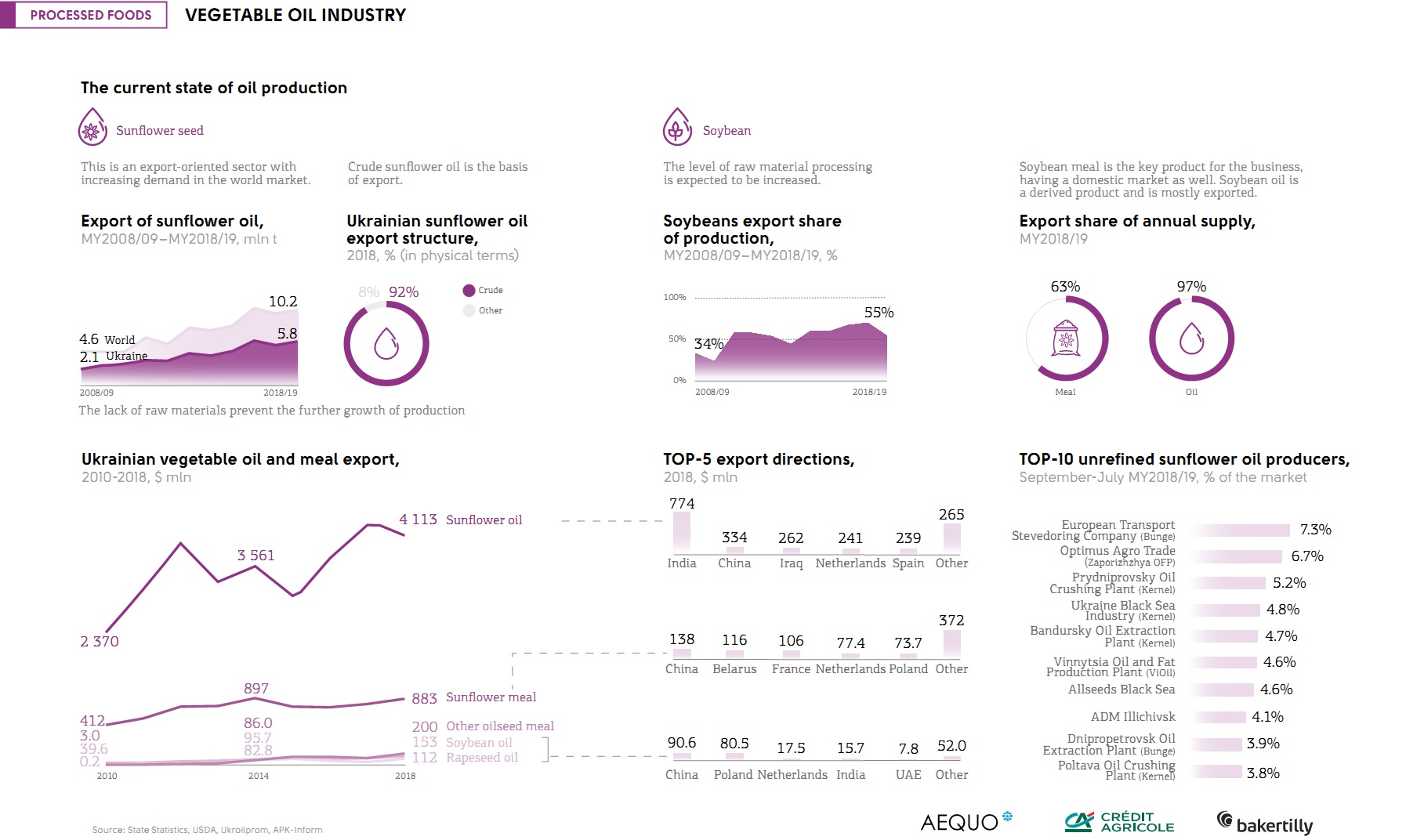 As a reminder, in the 2019/20 season, soybean processing should reach 52% of the country's soybean bulk yield, the Ukroilprom Association projects.