Corn prices in Ukrainian sea ports slid — Agritel
Corn prices were sensitive to the decline in wheat prices, although to a lesser extent. Thus, Ukrainian corn fell by USD 3 in port delivery from the highest, Agritel reports.
According to the report, in Ukraine as in Russia, there are many producers who postpone sales for the remaining stocks, hoping that the recent devaluation of local currencies will continue in the coming weeks.
Previously reported that since the start of 2019/20, staple grains export from Ukraine reached 36.78 mln t vs. 28.18 mln t in the prior season's comparative period. As of Feb. 4, commodities shipment increased by 8.59 mln t.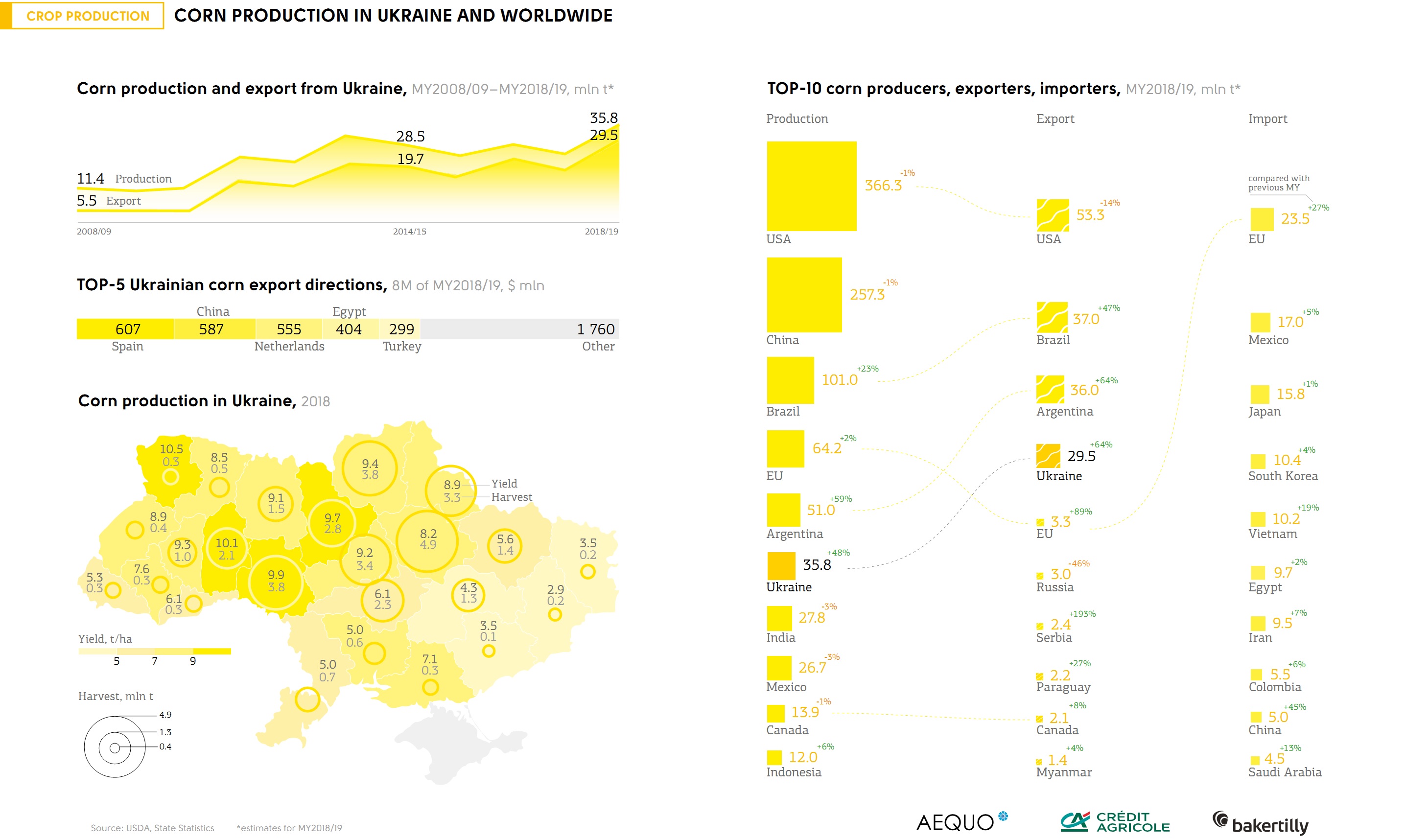 Learn more: