Rapeseed oil production in 2019: major companies-producers
In the year 2019, rapeseed oil production in Ukraine is domineered by Allseeds company with a 24.3% market share, the Ukroilprom Association reports.
The key producers in the reporting period are as followed:
Allseeds — 24.3%;
Oliyar — 21.1%;
Vinnytsya Oil and Fat Plant (ViOil) — 20.2%;
Delta Wilmar — 12%;
GradOil — 7.6%;
Transbulkterminal (Kernel) — 6.8%;
Chernivtsi Oil and Fat Plant (ViOil) — 4.1%.
The total rapeseed oil production in 2019 made up 144.4 thou. t.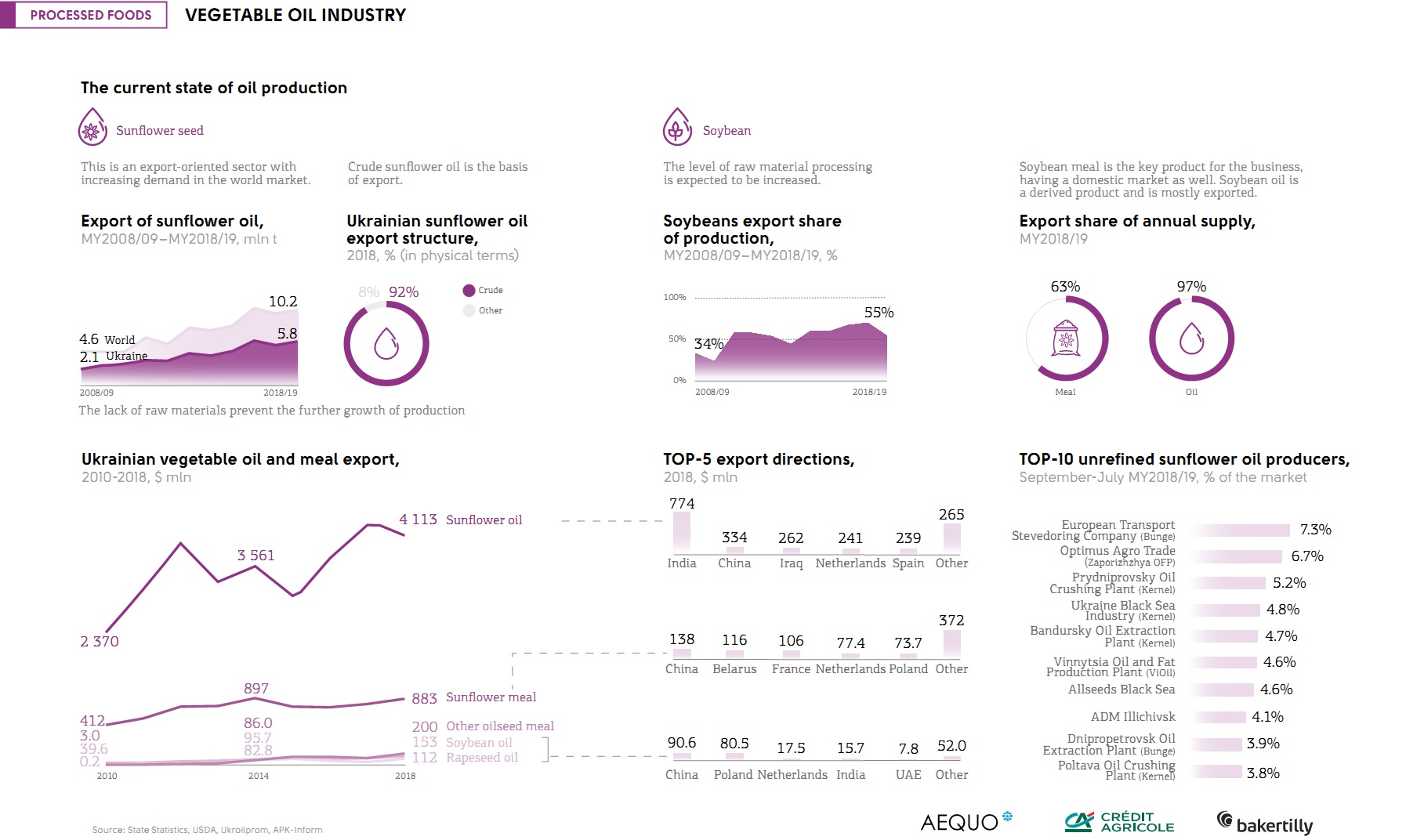 Previously reported that the MHP subsidiary, Katerynopilsky elevator, produced the largest volume of soybean oil in Ukraine, thus holding a 17% market share in 2019.