Unrefined sunflower oil production in January added 15 pct
In January 2020, unrefined sunflower oil production in Ukraine reached 556.8 thou. t, the data of the State Statistics Service of Ukraine shows.
The production growth totalled 15% vs. the prior year's comparative period.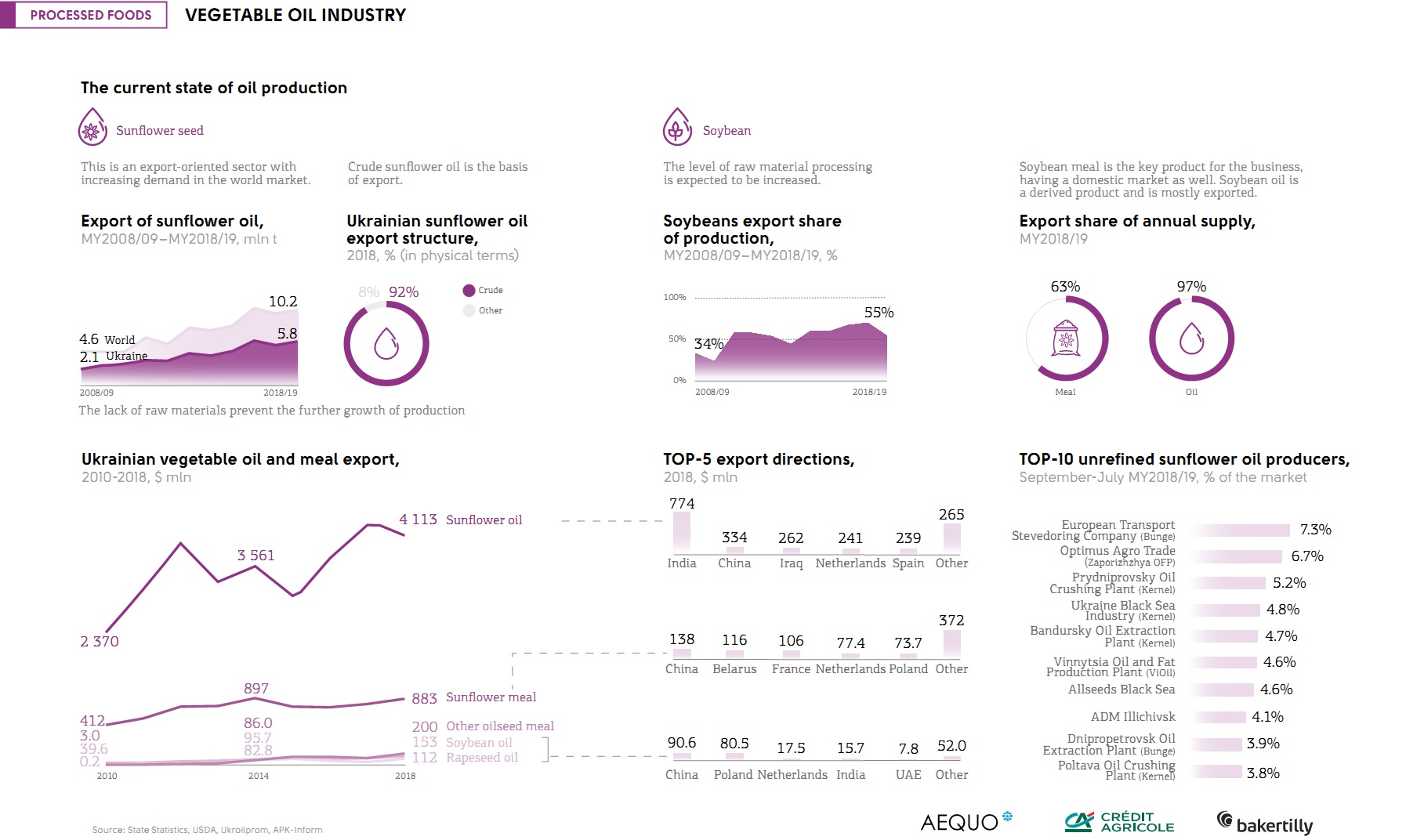 As provided by the Statistics, stocks volume at the production facilities by the end of January 2020 amounted to 182.46 thou. t of unrefined sunflower oil.
Previously reported that in January Ukraine supplied 5.17 thou. t of sunflower to foreign markets worth USD 2.25 mln.