Half-year sugar trade plunged 80 pct
In H1 of 2019/20, sugar export shipment from Ukraine stood at 47.6 thou. t, 80% less from the prior period's relevant period, Biz.censor.net.ua reports with reference to Interfax-Ukraine.
Sugar shipment in February of the current marketing year (MY) amounted to 8.4 thou. t, apx. 4x less from February of the previous MY. Among the main importing countries are Lebanon (5.5 thou. t) and Turkey (1 thou. t).
As reported, January sugar supply from Ukraine made up 17.4 thou. t.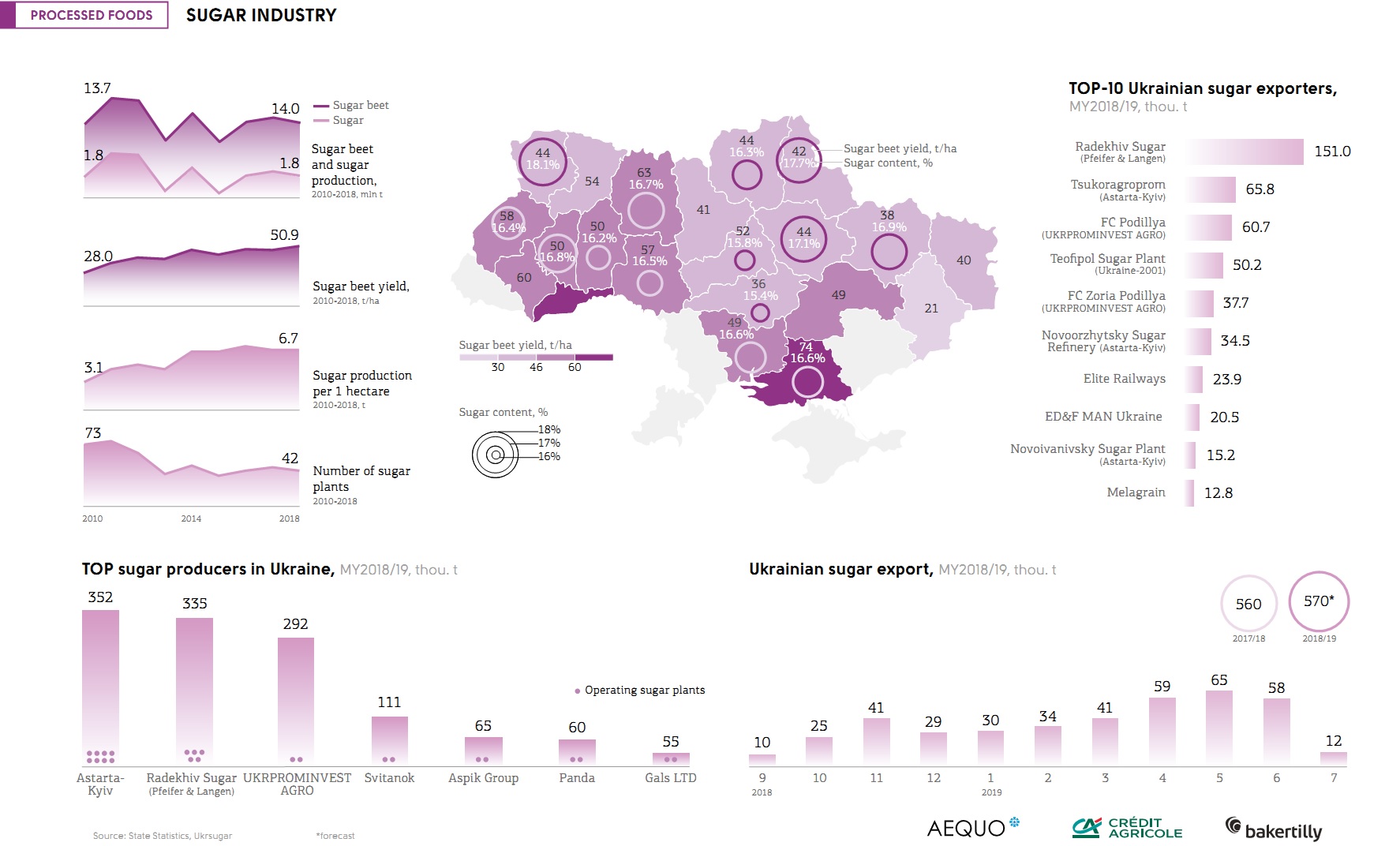 Major importers in the reporting period are as followed:
Poland: 6.2 thou. t;
the UK: 4.9 thou. t;
Romania: 4.7 thou. t.
Previously reported that Ukraine's sugar beet production in 2020 was expected to increase to 10.4 mln t (+2.4%).