US supplied 28% of oilseeds to Ukraine in 2019
Oilseeds import to Ukraine in 2019 is worth USD 340 mln, 0.2% lower from 2018. The volume of procurement increased by 1.7% to 84 thou. t. This is informed by Nikolai Pugachev, deputy director of the National Scientific Center Institute of Agrarian Economics of NAAS.
According to him, the USA is the key supplier of oilseeds to Ukraine in the reporting period. Key importers of this group of products in 2019 are as followed:
USA: 28%;

Turkey: 16.8%;

France: 11.9%;

Germany: 9.9%;

India: 5.6%;

Spain: 4.5%;

Brazil: 3%.
"Thus, these countries accounted for about 4/5 of the total import value of oilseeds to Ukraine," stated Nikolai Pugachev.
Traditionally, sunflower seeds enjoy the highest demand among other products of this group in Ukraine. Last year, 33 thou. t of this type of seeds were procured for the amount of USD 249 mln.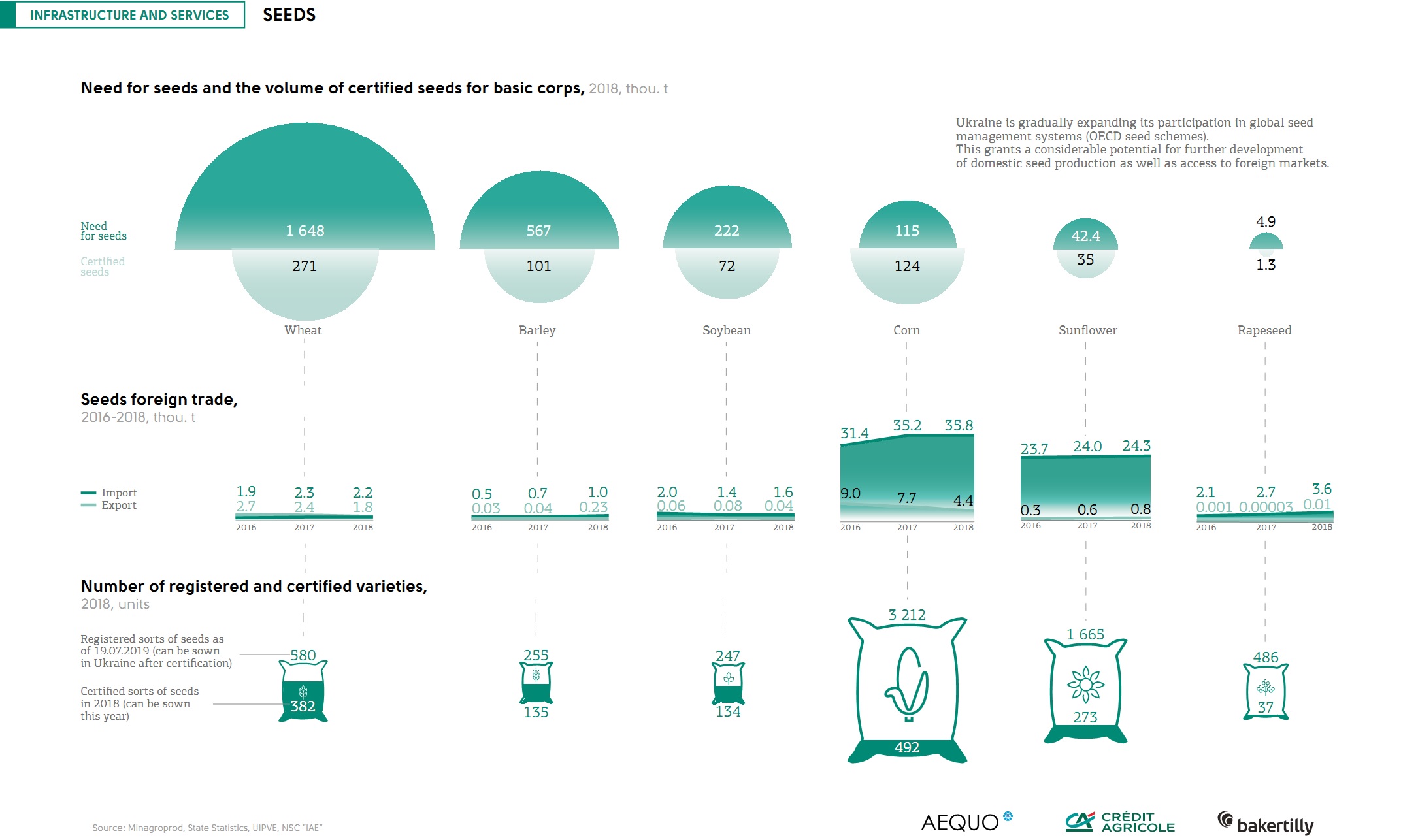 "Given the current trends, oilseeds will remain one of the key items of Ukraine's agricultural imports this year," he concluded.
Oilseeds export shipment from Ukraine in 2019 amounted to USD 2.5 bln, 32% more from 2018.