Global grain production 2020/21 expected record high — IGC
IGC experts increased the global grain production forecast for 2020/21 to 2.22 bln t, 2.2% higher from the 2019/20 forecast (2.18 bln t).
Total grain production is projected to reach a new peak next season.
"Because of tighter carry-in stocks, total world grains supply (production plus opening stocks) is placed 1% larger y/y, and with assumed growth in demand, a further small drop in carryover inventories is envisaged," the report reads.
The forecast for the global grain trade in 2020/21 was increased by 1.5% from the previous season to 385 mln t vs. 379 mln t in 2019/20.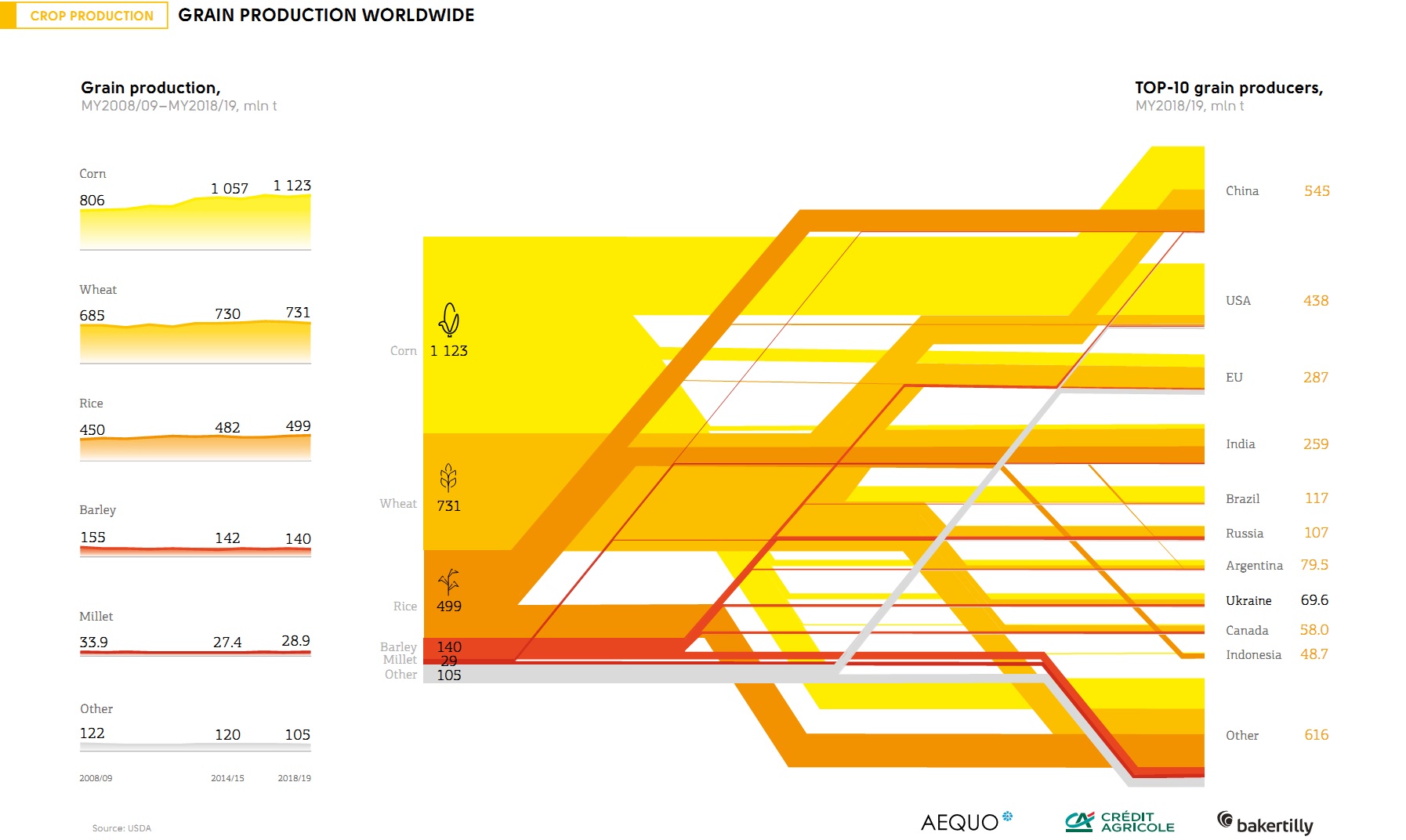 The forecast for global grain consumption in 2020/21 was also improved by 34 mln t to 2.23 bln t, 1.5% above the 2019/20 volume.
Global grain stocks estimate was cut by 3 mln t to 605 mln t.
As a reminder, since the start of 2019/20 (July 2019 – June 2020), Ukraine has supplied 44.73 mln t of staple grains to foreign markets. As of Mar. 25, agricultural commodities shipment increased by 8.46 mln t or by 23%.
Learn more: