Wheat prices progressed in international markets
Wheat prices marked a significant progression in Chicago on Mar. 6 due to strong international demand and logistic disruptions related to transport restrictions imposed by the coronavirus epidemic, Agritel reports.
"The corn remains under pressure, the ethanol sector is in turmoil with the fall of crude oil prices. The next corn harvest in the US could be ample considering prospective plantings," the report reads.
Agritel analysts add that the soybean market is integrating a large South American crop. The export business with China has resumed but not at the same pace than before the trade war, they say.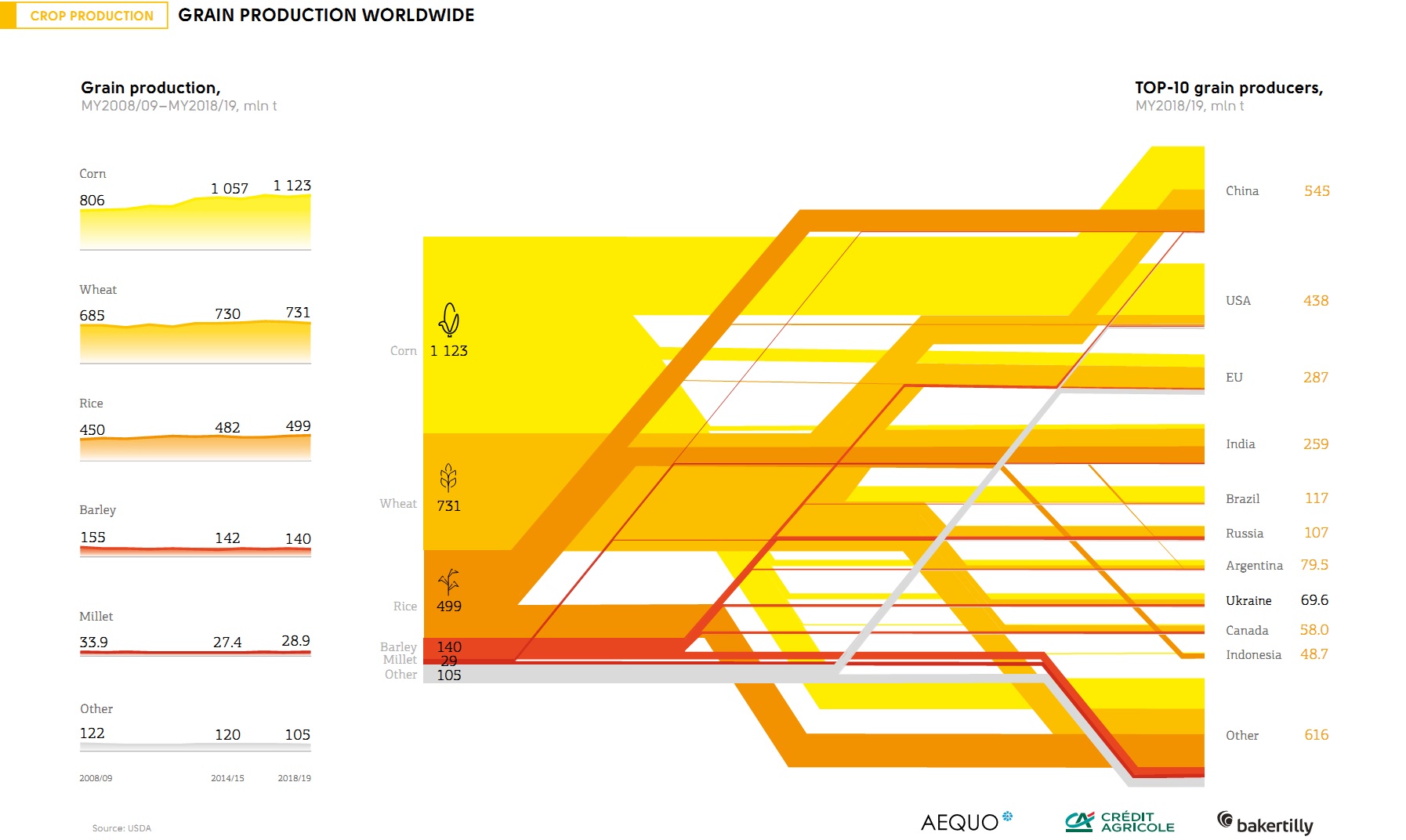 Wheat prices rose significantly on nearby deliveries with reduced supplies until the end of the marketing year and a slowdown of the business.
"On a climatic point of view, the hydric deficit must be monitored in the Black Sea region. In the north of China, low temperatures could lead to some damages due to frost," specialists comment.
Since the start of 2019/20 (July 2019 – June 2020), Ukraine has supplied 46.45 mln t of staple grains to foreign markets.
Learn more: