Forbes Billionaires 2020 includes 6 Ukrainian businessmen
The annual rating of the world's richest people by Forbes includes six Ukrainian businessmen including the representatives of agribusiness.
#875 Rinat Akhmetov, founder and President of SCM Group (a subsidiary — HarvEast agricultural holding), with USD 2.4 bln;
#1613 Victor Pinchuk, founder of EastOne, with USD 1.3 bln;
#1730 Gennadiy Bogolyubov, co-owner of Privat Group, with USD 1.2 bln;
#1851 Yuri Kosyuk, owner and CEO of the agro-industrial holding MHP, with USD 1.1 bln;
#1990 Ihor Kolomoyskyy, co-owner of Privat Group, with USD 1 bln;
#1990 Kostyantin Zhevago, founder of Ferrexpo, with USD 1 bln.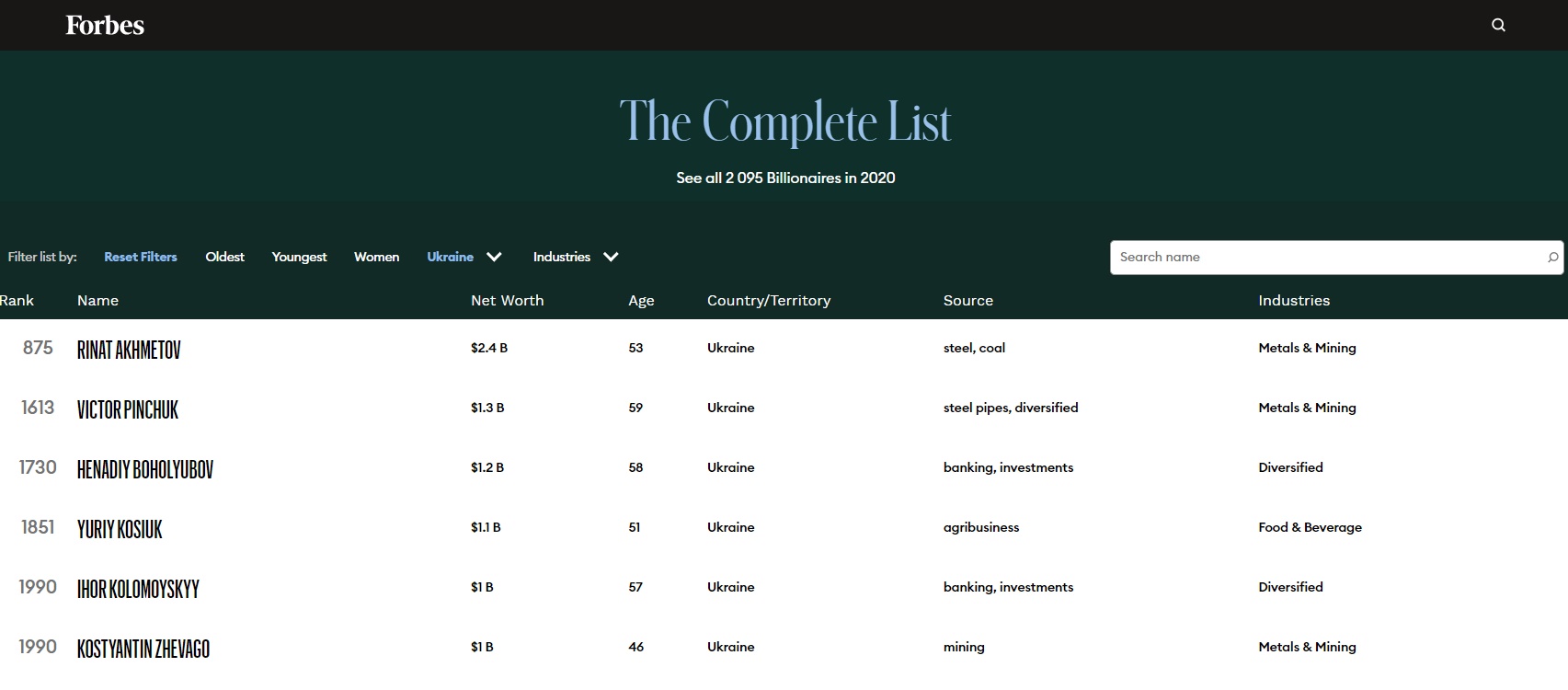 "Forbes counted 2,095 billionaires, 58 fewer than a year ago and 226 fewer than just 12 days earlier, when we initially calculated these net worths. Of the billionaires who remain, 51% are poorer than they were last year. In raw terms, the world's billionaires are worth USD 8 tn, down USD 700 bln from 2019," the message reads.
In the rating compiled by NV and Dragon Capital, Top 100 Wealthiest People of Ukraine 2019, 30 positions are held by businessmen engaged in agriculture.
Related: