Soybean oil export forecast cut on low stocks
Soybean oil export from Ukraine in the 2019/20 season is projected 28% lower from the previous season, UkrAgroConsult reports.
"The reduction of export volumes is expected in the second half of the season as a result of lower soybean stocks. This was preceded by the active export shipment of raw materials and high processing rates while the crop was 9% lower," noted the analysts.
Pursuant to the report, in the period of Sep-Feb 2019/20, the export of soybean oil from Ukraine remained record-high at 178 thou. t, 51% above the previous season.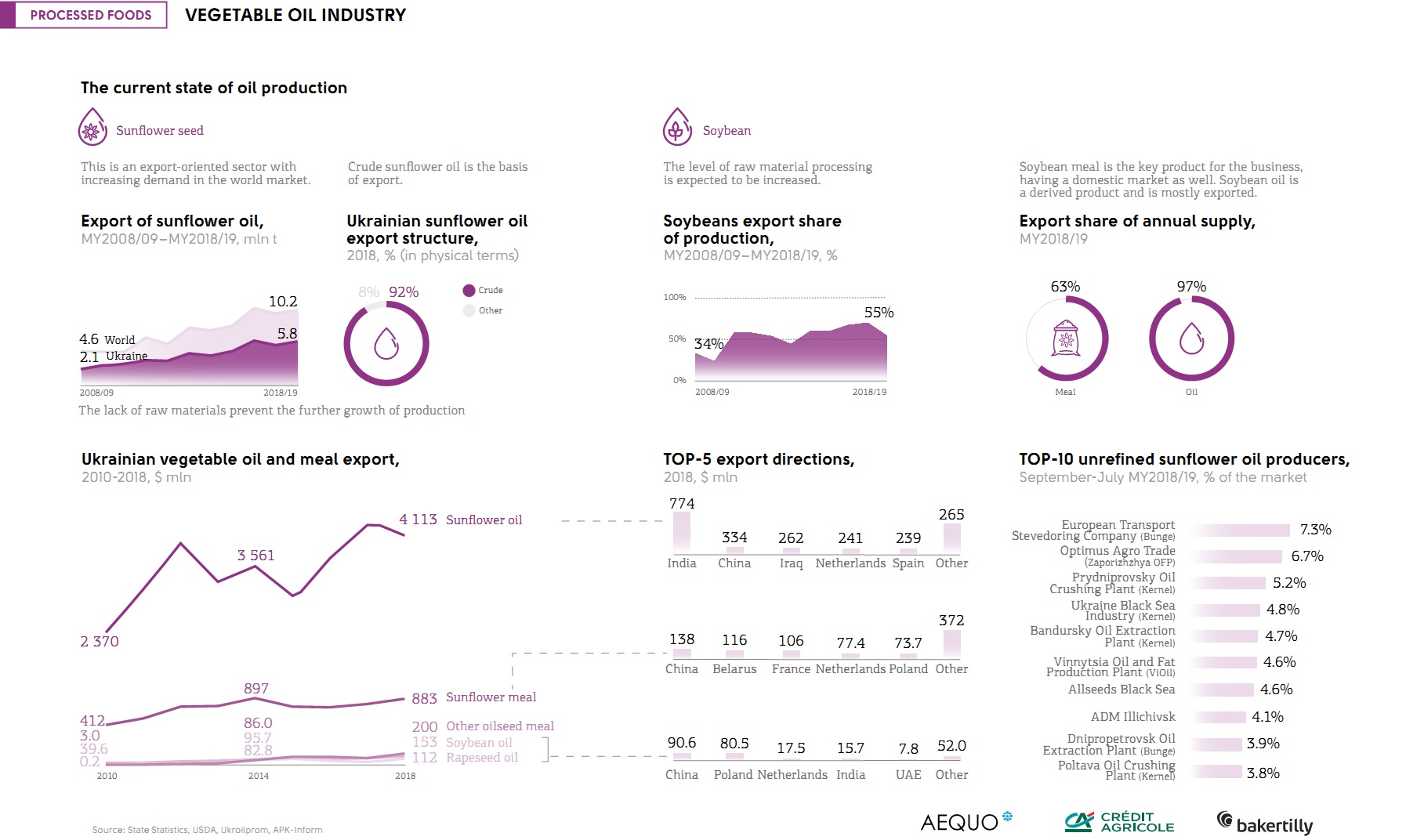 The increase in export deliveries to the markets of China, Germany and Poland was observed. Lower volumes of the product were imported by Algeria, Ethiopia and India.
The EU dominates soybean oil export from Ukraine with a 47% share. Thus, the procurement by the EU member stated grew by 64% in the period.
Among the new markets are Cameroon and Mosambik.
Previously reported that soybean oil production by crushing plants in Ukraine dropped to 50.8 thou. t in January-February 2020.