Sunflower oil supply in first quarter 2020 increased by 7.6% YoY
In January-March 2020, sunflower oil exports from Ukraine totalled 1.82 mln t, 7.6% more from the corresponding period of 2019 (1.69 mln t), the State Customs Service of Ukraine reports.
The volume of sunflower oil shipped in the reporting period is valued at USD 1.32 bln (Q1 2019: USD 1.13 bln).
Key importers of the product in Q1 2020 are as followed:
India: USD 368.9 mln (27.9%);
China: USD 159.9 mln (12.09%);
the Netherlands: USD 152.5 mln (11.54%);
other countries: USD 640.9 mln (48.47%).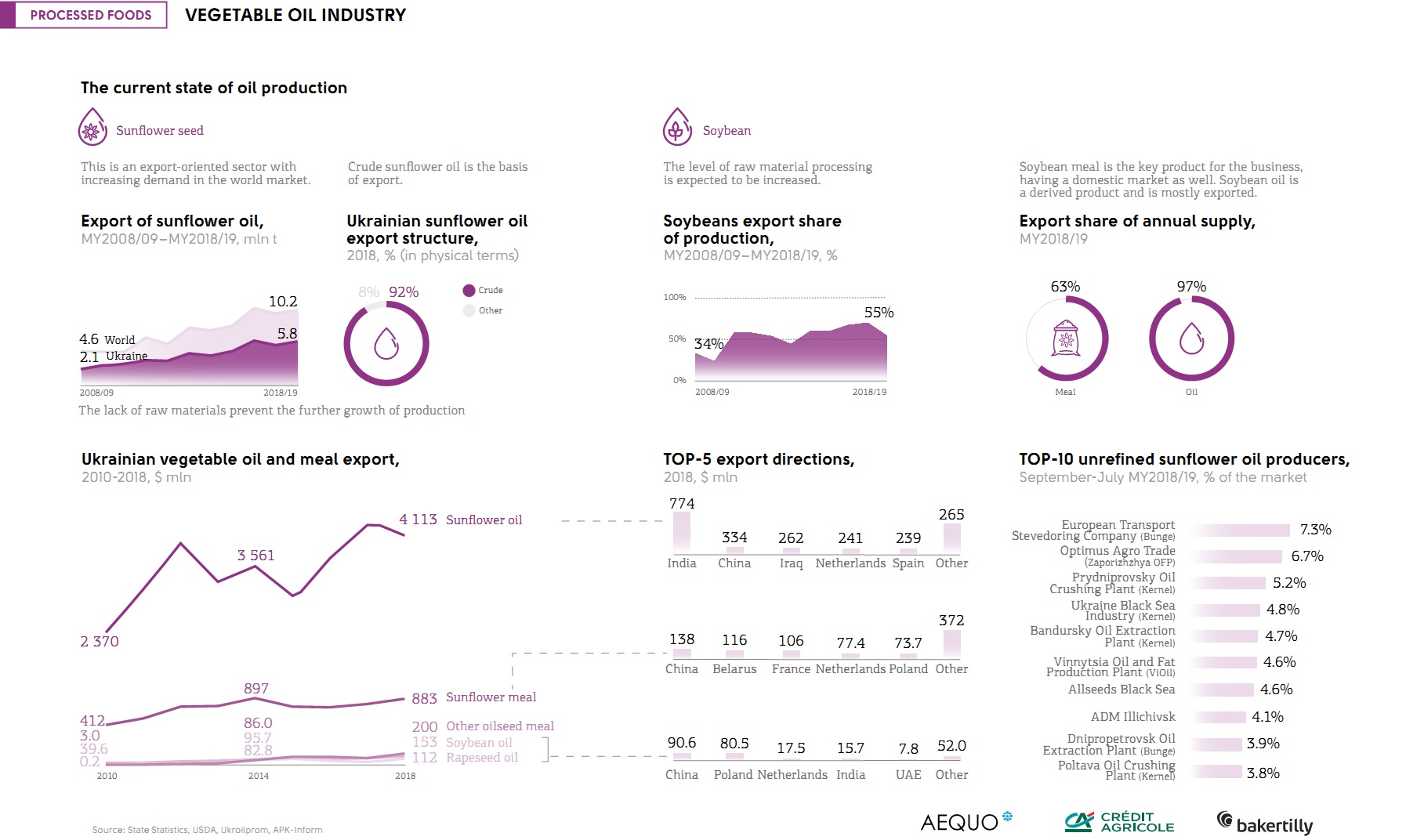 Demand for sunflower oil from Turkish importers has significantly strengthened export quotations for Ukrainian vegoil FOB Chernomorsk. The ban on the export of sunflower from Russia forced Turkey to turn to Ukrainian suppliers to purchase sunflower oil.