Sunflower oil prices grew to 2-month highest — Refinitiv
Demand for sunflower oil from Turkish importers has significantly strengthened export quotations for Ukrainian vegoil FOB Chernomorsk, Refinitiv Agriculture reports.
"A limited offer of oil from domestic suppliers has sharply raised oil prices above 700 USD/t FOB, which is 2-month high," the report reads.
The ban on the export of sunflower from Russia forced Turkey to turn to Ukrainian suppliers to purchase sunflower oil.
"The emergence of an additional market has strongly supported prices," said the Ukrainian trader.
Market operators also note the reduction of vegoil supply in the domestic market on the basis of CPT-port as another factor.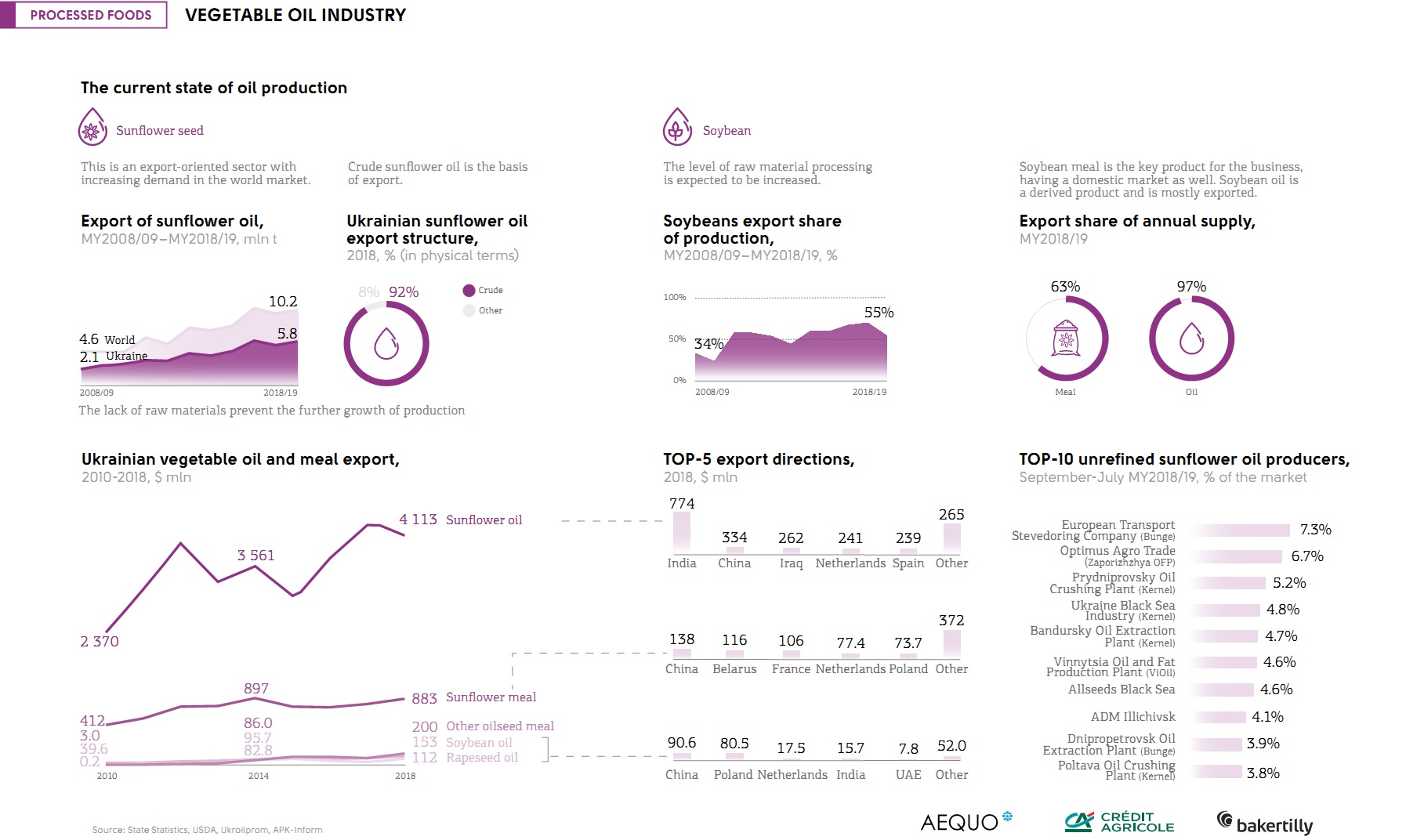 The shutdown of some crushing plants and logistic problems arising from quarantine restrictions have led to shippers being reluctant to supply oil and waiting for further price increases. As a result, some Ukrainian traders have to raise supply prices sharply, while others have left the market.
"Demand remains there, whereas there are fewer offers for delivery," commented the trader from Kyiv.
Vegetable oil terminals in ports are almost 100% filled. This may cause delays in the shipment of oil from crushing plants.