Ukraine's Apr 18-24 sea port grain exports down 36% wk/wk
In the week of Apr. 18-24, grain export shipment in Ukrainian sea ports stood at 725 thou. t, 36% lower from the previous week (1.14 mln t, as provided by the figures updated), the APK-Inform consultancy reports.
As reported, wheat shipment in the period dropped 37% to 215 thou. t vs the prior week's 341 thou. t. Corn supply lost 29% and totalled 491 thou. t. Barley exports reduced 6x wk/wk to 18 thou. t.
The top three importers of grain in the past week are as followed:
Netherlands — 137 thou. t;

Egypt — 90 thou. t;

Tunisia — 78 thou. t.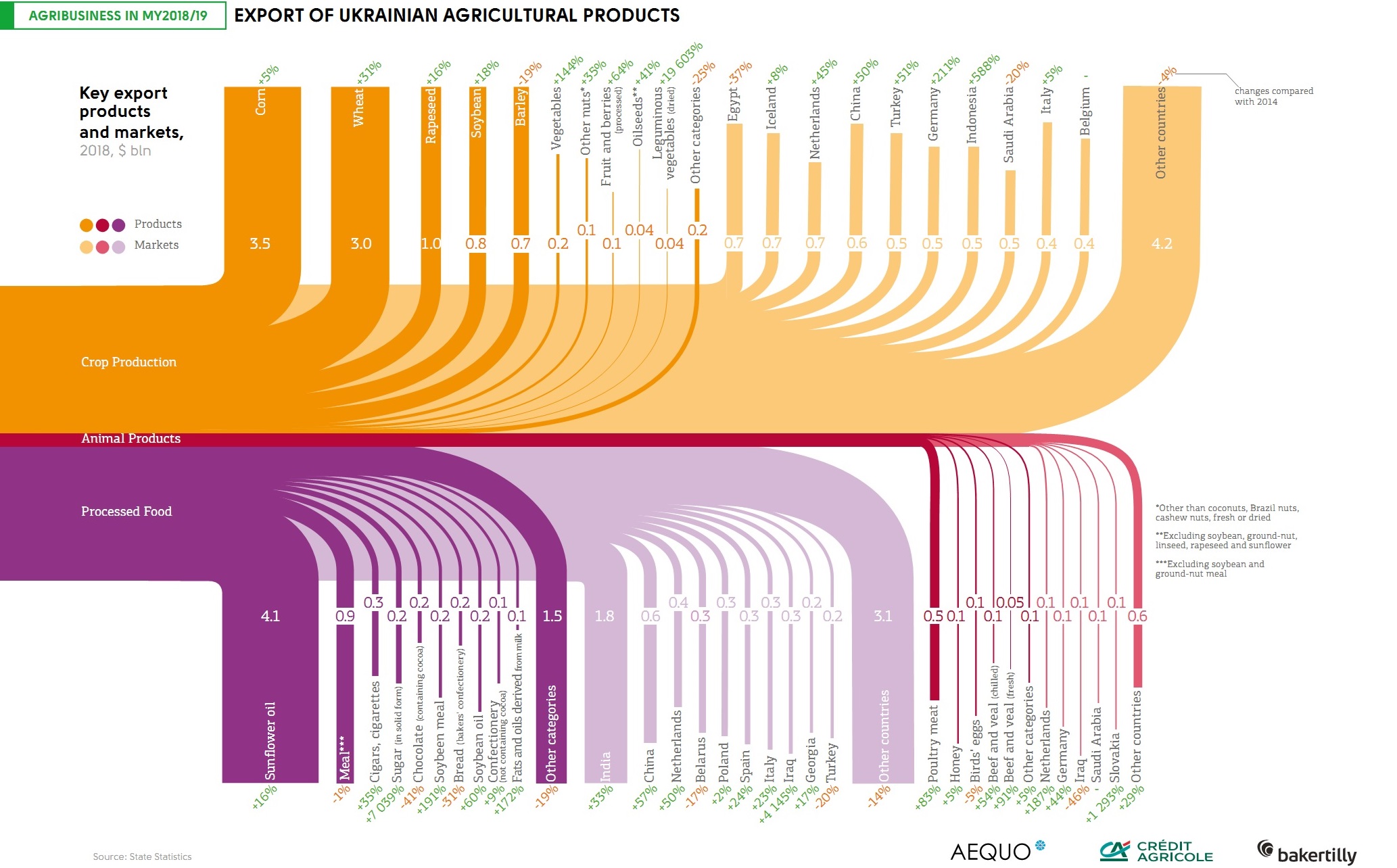 The leading position in terms of the handled volume of staple grains since the start of 2019/20 is held by the port of Mykolaiv (15.32 mln t). The port of Chernomorsk provided for the transshipment of 11.28 mln t, and Pivdenny (former Yuzhny) — 8.84 mln t.
Previously reported that the Government postponed the decision on corn export limit in 2019/20. The Annex 2 to the Memorandum of Understanding between the Economy Ministry and grain market participants was elaborated and considered by the parties.
Learn more: