Rains contributed to firm prices for wheat 2020 — analysts
Precipitation in the main producing regions of the Black Sea countries has raised concerns about the new crop supply of wheat in July, the first month of the 2020/21 marketing year, Refinitiv Agriculture informs.
"This supported the prices for the Black Sea wheat of the new harvest in 2020 and was reflected in the increased demand prices," point the analysts.
According to the message, there are few Black Sea wheat supply offers on the basis of FOB deepwater ports in the region in July, and their price level is higher from August deliveries, traders say. Exporters are not actively selling due to rainfall in major producing regions, which is expected to shift the harvest campaign. In addition, the quality of new crop wheat remains a factor of uncertainty.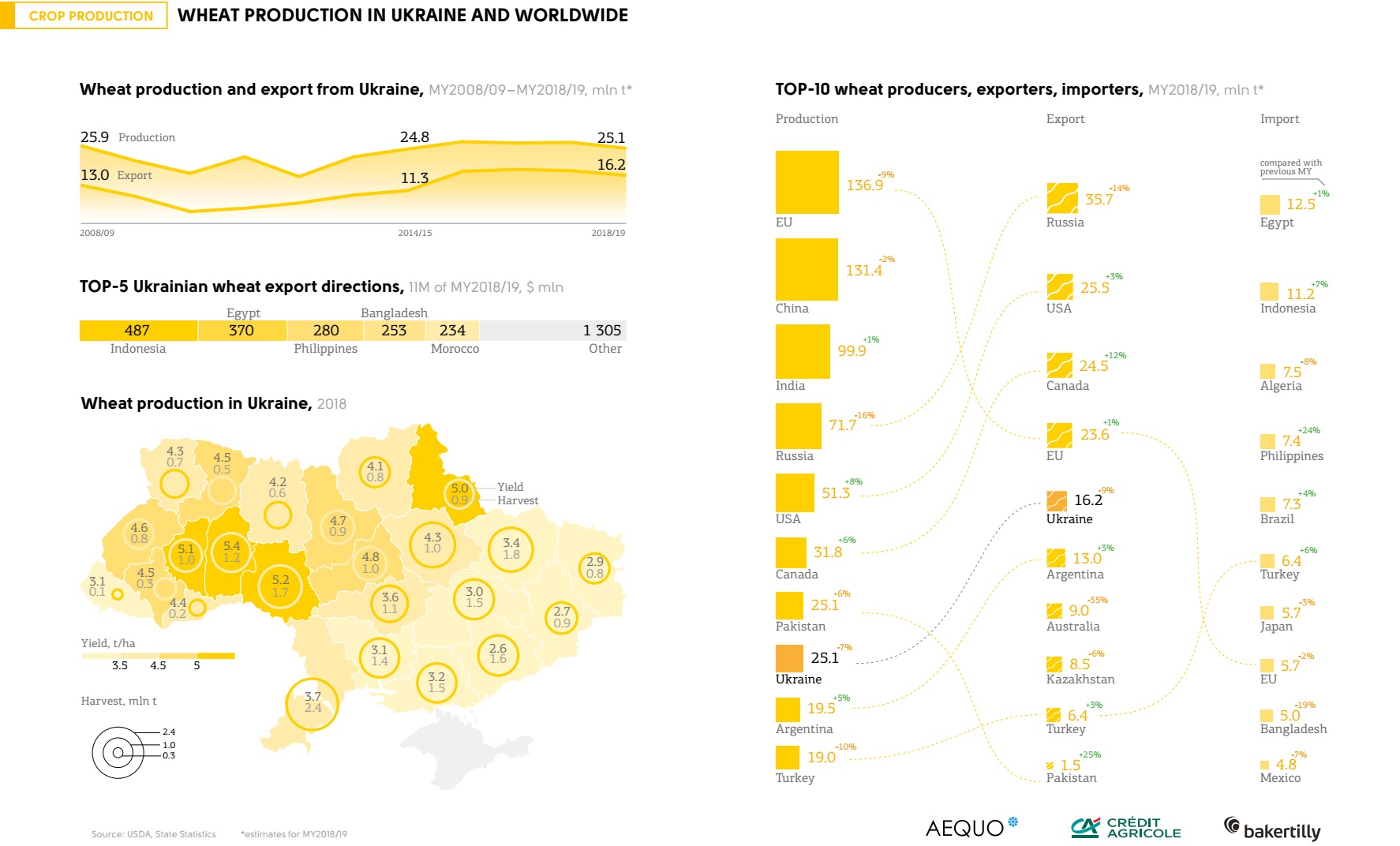 "The weather brought additional risk factors to the Black Sea region," a Ukrainian trader added.
Russian wheat supply offers on FOB deepwater ports are also upheld by the ruble appreciation.
"Despite all the factors, the Egyptian tender backed up wheat prices in the Black Sea region for mid-July shipment: buyers increased the offer prices by USD 4-5 per ton FOB compared to the previous week for both Ukrainian and Russian grain," analysts concluded.
As a reminder, Egypt's General Authority For Supply Commodities (GASC) purchased 120 thou. t of tendered Ukrainian wheat for shipment within 10-25 July 2020.
Learn more: