USDA world wheat production forecast raised
The USDA sees the world wheat production in 2020/21(July-June) 4.94 mln t higher at 773.43 mln t in its June report (May report: 768.49 mln t).
Analysts project worldwide production in the new season 9.02 mln t higher from the expected harvest in 2019/20 (764.41 mln t).
In particular, USDA improved wheat harvest forecast for the US by 0.31 mln t to 51.09 mln t, Australia by 2 mln t to 26 mln t, China by 1 mln t to 136 mln t and India by 4.18 mln t to 107.2 mln t.
Grain production decline, according to USDA forecasts, is expected in the EU by 2 mln t to 141 mln t and in Ukraine by 1.5 mln t to 26.5 mln t.
According to the June USDA report, world wheat export is expected at 188.85 mln t, 0.87 mln t more from analysts' previous forecast and 3.03 mln t more from projected export in 2019/20 (184.82 mln t).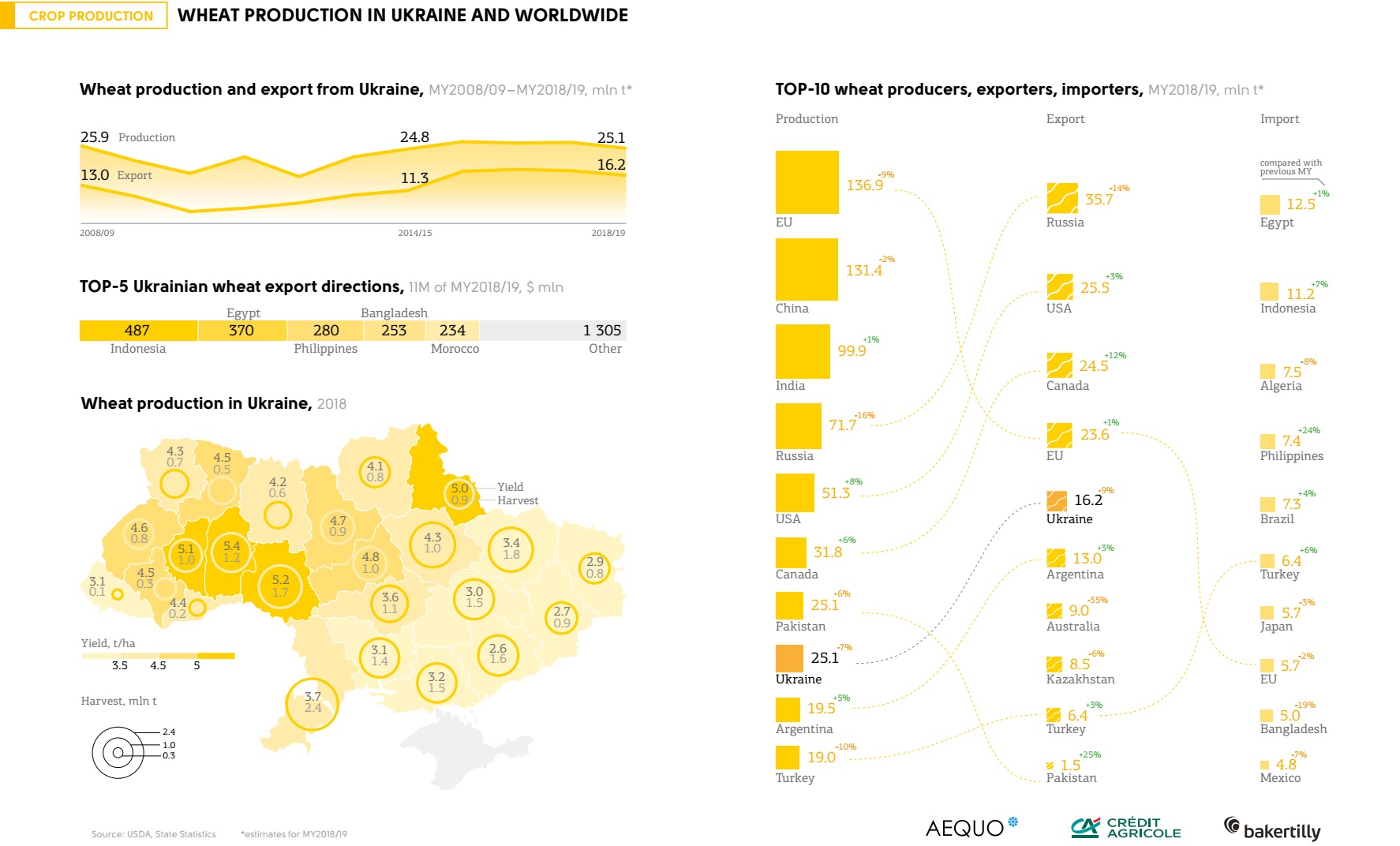 Exports from Russia will grow by 1 mln t to 36 mln t, while Ukraine's export is projected to decline by 1.5 mln t to 17.5 mln t.
Wheat ending stocks are set 5.97 mln t higher at 316.09 mln t in 2020/21 compared to the May forecast. Stocks will grow in Australia up to 5.69 mln t, and will decline in the EU to 11.55 mln t, and Russia to 9.28 mln t.
As a reminder, one of the poorest wheat harvests is expected in Europe over the past 10 years.
Learn more: