Wheat prices collapsed after USDA report release
Wheat prices in Chicago dropped on June 11 after the June USDA report release, Agritel reports.
According to the report, world wheat ending stocks in 2020/21(July-June) are estimated at 316 mln t.
"Be careful, however, of this increase, mainly linked to China and India, while stocks in the 8 main exporting countries are not changing much. However, the market is also keeping a close eye on the 5 USD/bu(0.027 t for wheat) level in Chicago, which, in case of a break, would mean a bearish chartist signal," the report reads.
As reported, the USDA revised Ukrainian production to 26.5 mln t against 28 mln t previously. The Ukrainian export target has also been reduced by 1.5 mln t to 17.5 mln t. The Russian and Kazakh wheat production and export targets remain unchanged.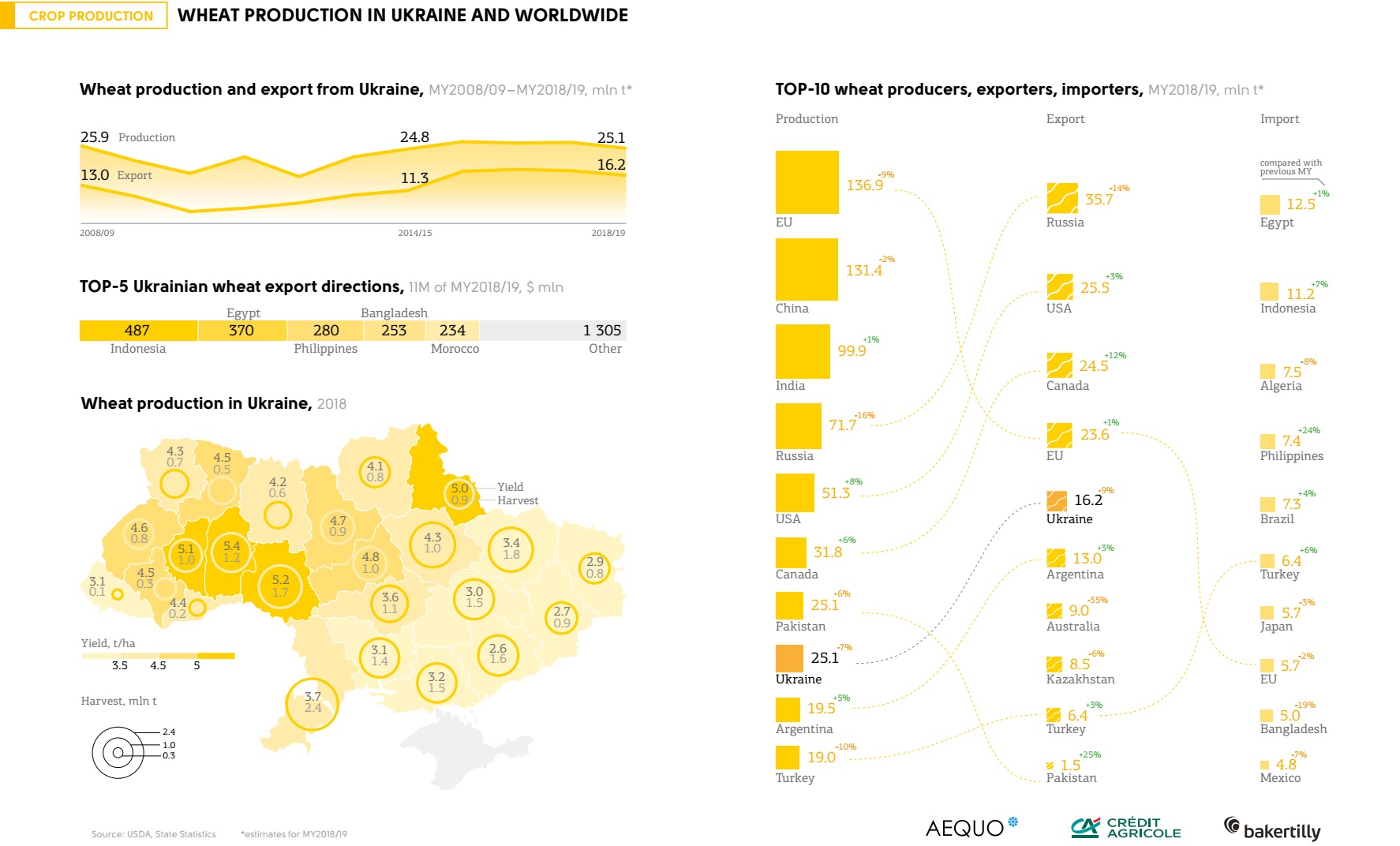 Agritel specialists note that the markets marked a decrease yesterday in all commodities, mainly on fears of the global economic consequences of the coronavirus, more than on the fundamentals provided by the USDA report.
The USDA analysts project worldwide wheat production in the new season 9.02 mln t higher from the expected harvest in 2019/20 (764.41 mln t).
Learn more: