Saudi Arabia imported 1.7x more birds' eggs from Ukraine
Birds' eggs export from Ukraine in Jan-May 2020 totalled 49.77 thou. t, 25% less from the relevant period of 2019 — 65.95 thou. t.
Provided by the data of the State Customs Service of Ukraine, in monetary terms export in the first five months of 2020 lost 18% from the prior year's comparative period — USD 46.76 mln vs. USD 56.95 mln, respectively.
In May 2020, the U.A.E. imported 2.64 thou. t of Ukrainian eggs (+23%), while Latvia 0.61 thou. t (+14%). At the same time, Saudi Arabia increased the import birds' eggs from Ukraine by 1.7x to 7.02 thou. t.
Key markets in the reporting period:
U.A.E.: 14.2 thou. t, USD 13.34 mln (28.54% of the total supply)

Saudi Arabia: 11.12 thou. t, USD 10.44 (22.34%)

Latvia: 5.05 thou. t, USD 4.74 mln (10.14%)

other countries: 19.4 thou. t, USD 18.23 mln (38.98%)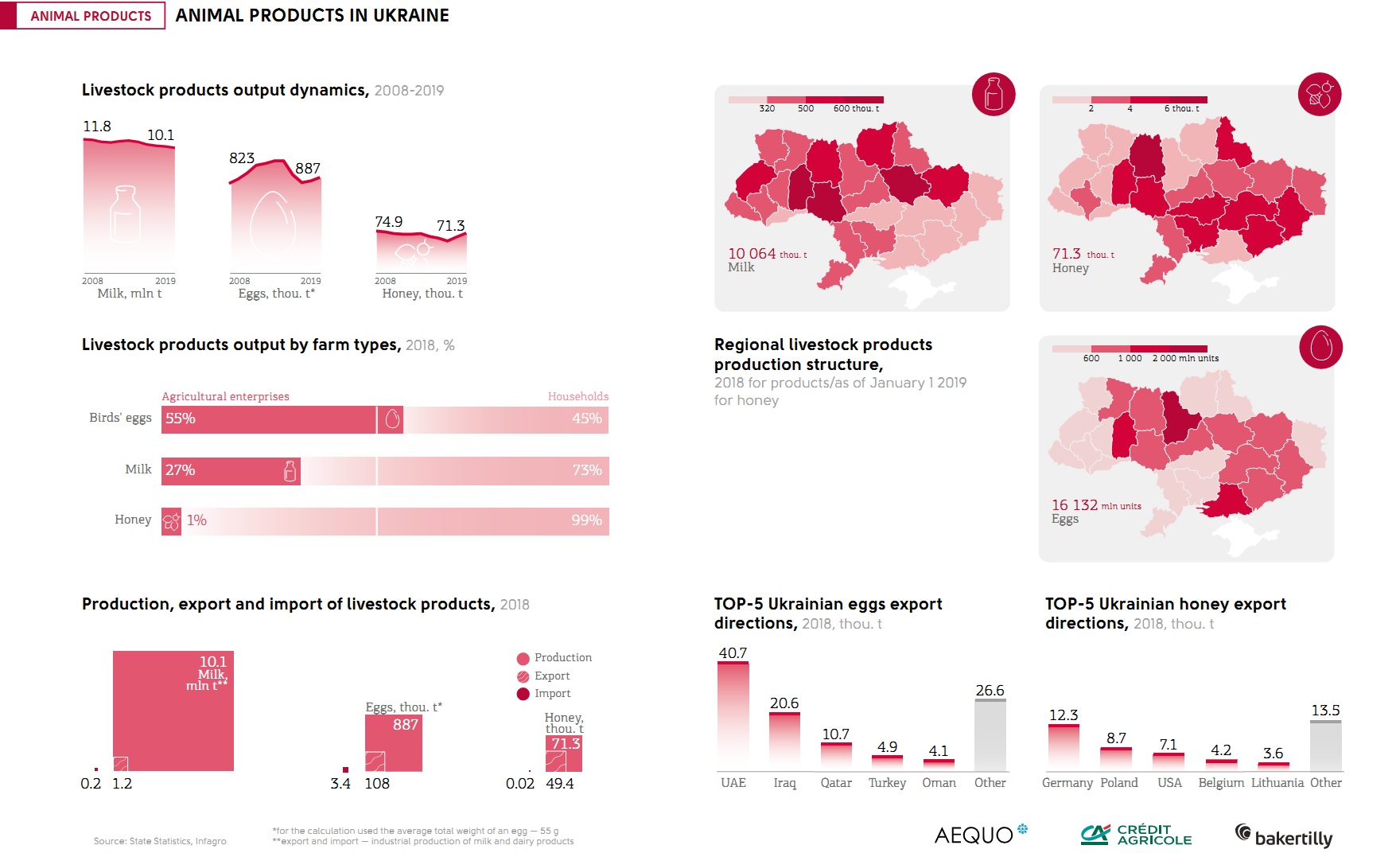 Earlier it was reported that Ovostar Union considered partnering with the energy company ADVEN in an investment project to build a modern egg production complex in Latvia.