Ukrainian soybean prices driven by global upward tendencies amid scarce supply
High world prices for soybeans and oil support the prices for sunflower, soybeans and rapeseed in Ukraine, Grain Trade reports.
The increase in prices is related to the tight supply from producers and forecasts of a reduced soybean and rapeseed crop in the new season.
As reported, soybean with delivery to the plant is offered by processors at 12 500-12 800 UAH/t, for sunflower 11 800-12 100 UAH/t, while the non-GM rapeseed of the new harvest is purchased by exporters in the ports at 13 000 UAH/t.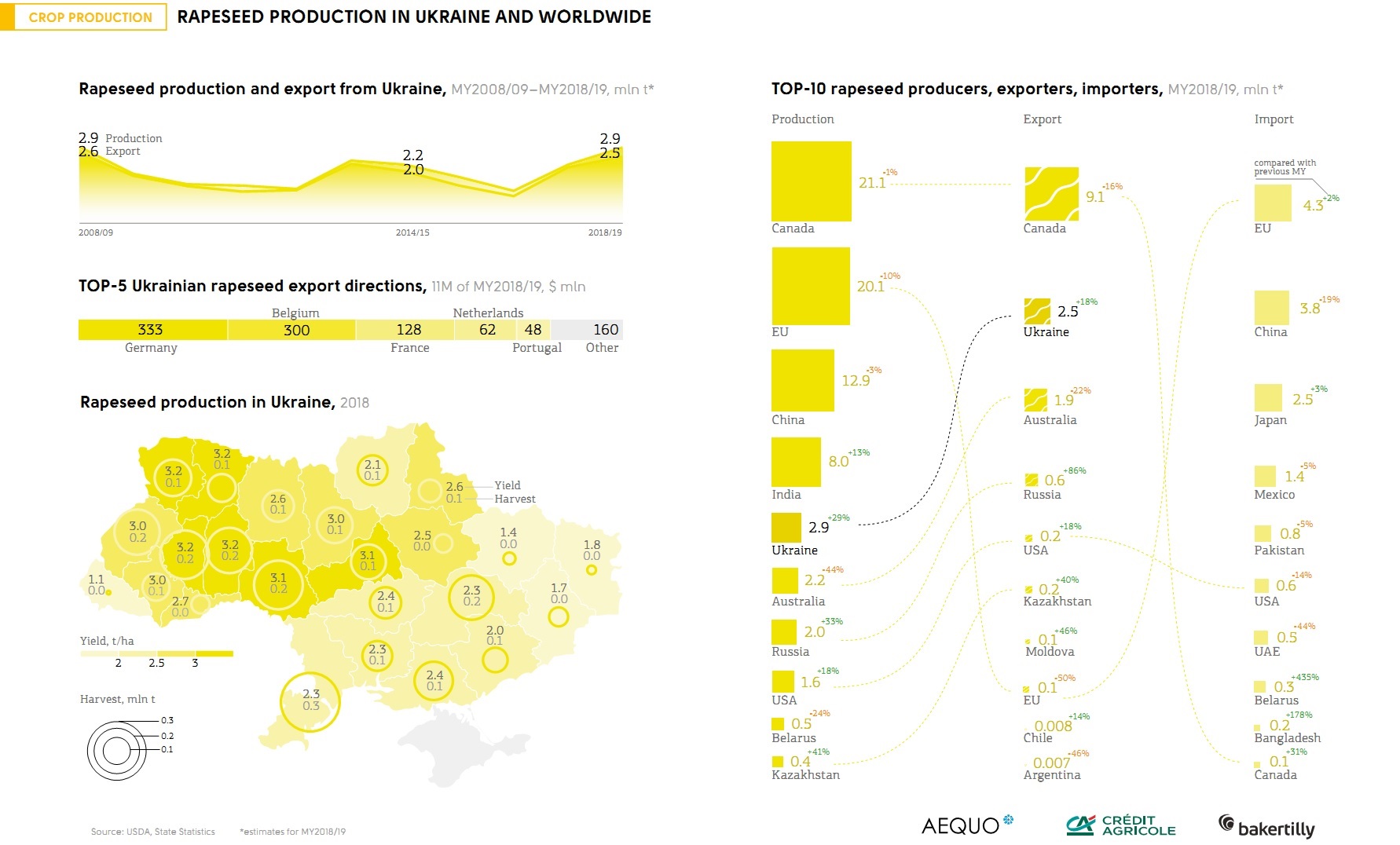 "The increase of sunflower production in Ukraine and Russia against the background of increasing global soybean production will put pressure on oilseeds prices in the new season," analysts forecast.
In the period of Jan-Apr 2020, soybeans export from Ukraine stood at 733.51 thou. t for the amount of USD 255.59 mln.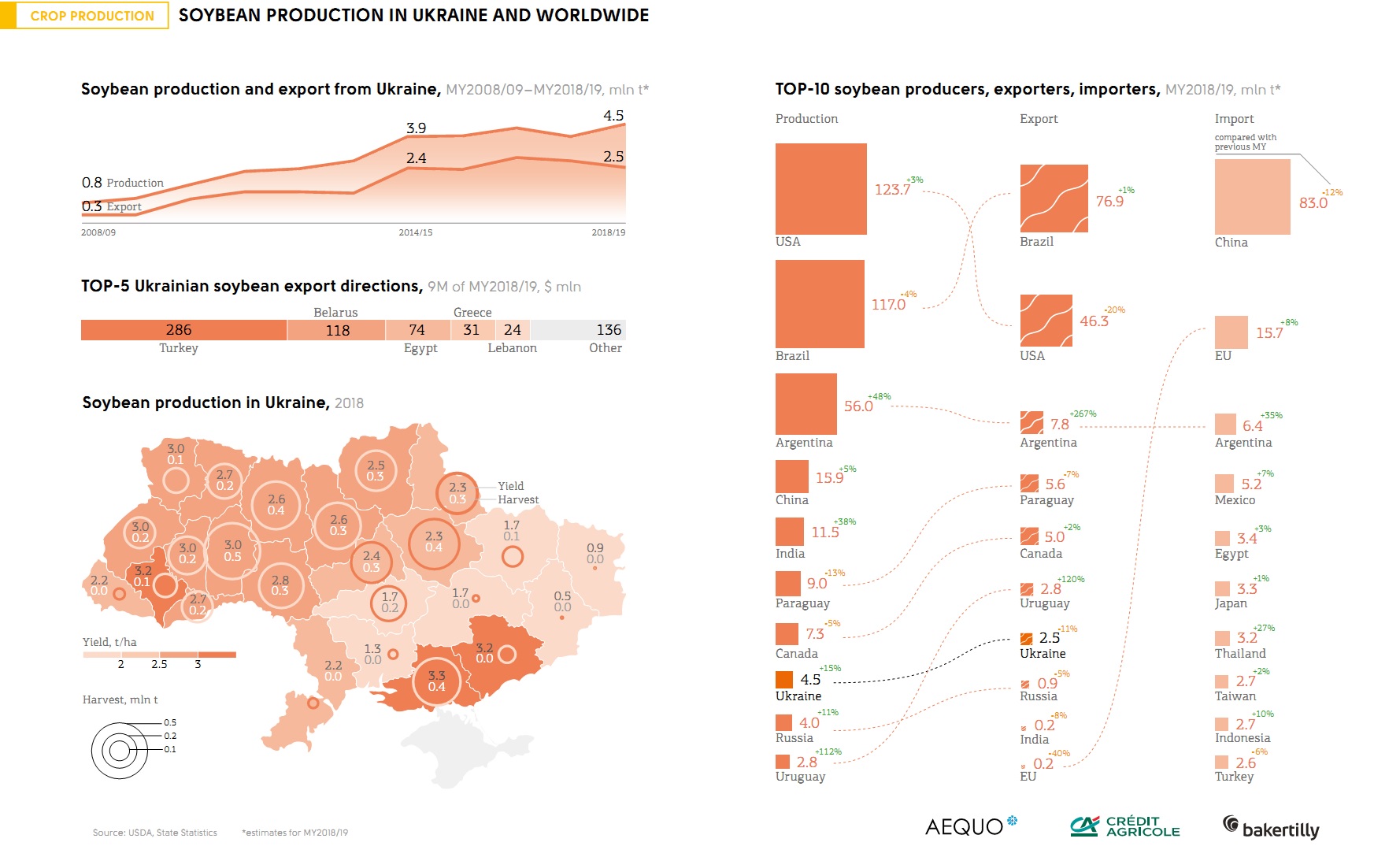 Learn more: