Eight regions exceeded PPPs procurement plan
In Ukraine, the estimated demand for plant protection products (PPPs) in the first half of 2020 is 32.27 thou. t. Taking into account the carry-overs, the current supply is 32.6 thou. t or 101% of the demand for the first half of the year, SuperAgronom.com writes with reference to the SSUFSCP(State Service of Ukraine on Food Safety and Consumer Protection) data as of June 12, 2020.
Eight regions exceeded the PPPs procurement plan, including:
Zaporizhzhya region: 1 464 t (145%)
Luhansk region: 678 t (114%)
Donetsk region: 927 t (109%)
Dnipropetrovsk region: 1 909 t (102%)
Kharkiv region: 1 754 t (101%)
Khmelnytsky region: 2 320 t (101%)
Chernivtsi region: 525 t (101%)
Chernihiv region: 1 124 t (101%)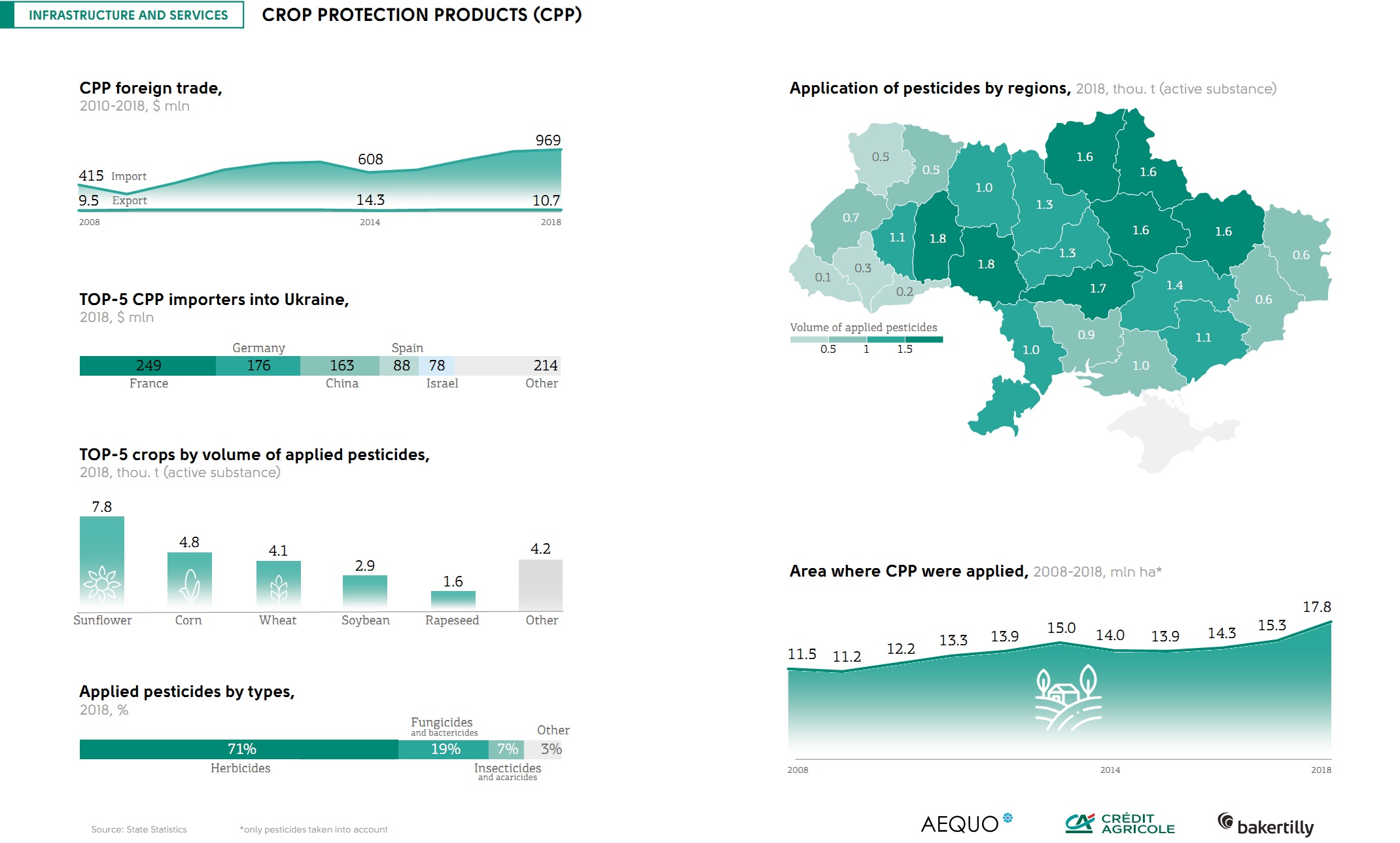 Previously reported that Ukrlandfarming refused from applying chlorpyriphos. The company replaced it with an insecticide from another group.
Learn more: